July 22nd is also known as Mango Day as well as Hammock Day.
Today marks the 203rd day of the year. We're slowly getting through the year, but still have 161 days left until the end of the year.
This day in history was a day of war, rebellious behavior and crimes, but also an interesting day for music, technology advances and movies. Find out all about what happened on July 22 in history.
Did you know that on this day in 2016, Funai Electric announced the world's last VCR would be made within the month? Demand for VCRs was declining and parts were getting harder to source.
Keep reading for more fun & interesting facts about July 22nd in history!
Events
What memorable events happened on July 22 in history? Keep reading to find out!
Famous Births
Are you celebrating your birthday today? If so, did you know that you share the same birthday as Selena Gomez? See what other famous people were born on this day.
Quotes
Of all of the quotes said on this day, these are the most well-known ones spoken on July 22 throughout history.
Special Holidays
Are you looking for something to do today? Well, here's a few special days that might just give you some ideas.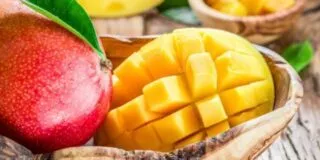 National Mango Day
Mango is right up on our favorites list out of all the delicious, juicy exotic fruits in the world. That's why it deserves its very own memorable holiday. So enjoy Mango Day today by using mango in at least one of your meals or drinks.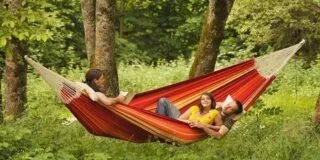 National Hammock Day
Some days you just want to kick back in a hammock and chill out for a while. If you've got that feeling today, then you're in luck as you've pretty much got a free pass to swing around as much as you like in a hammock. Just don't go blaming us if you get in trouble for skipping work!
The Empire State building only took a little over a year to build (410) days, and it was 12 days ahead of schedule when completed.
Birthday & Zodiac
Everyone who was born on July 22nd shares the same star sign, Cancer.
Cancer is the fourth zodiac sign, and the crab is its symbol. Like their astronomical spirit animal, Cancers are shielded by hard, external shells.
Those of you that were born in July have the Ruby birthstone. Ancient Hindus regarded the ruby as the "king of gems." The gemstone was believed to protect the wearer from evil.
People born on July 22 were likely conceived the previous year on October 29.
A baby that is conceived on this day will likely be due around April 14th, 2024.