May 1st is celebrated as International Workers' Day and Batman Day.
Today is the 121st day of 2023, and there are 243 days left of the year.
Today may be an important day for you, or maybe you just want to know more about the first day in May. Well either way, you've come to the right place! Here we have everything you need to know about what makes May 1 so special.
Did you know that on this day in 1930, the "planet" Pluto was officially named? The name was thought of by an 11 year old British girl, Venetia Burney.
Keep reading for more fun & interesting facts about May 1st in history!
Events
What memorable events happened on May 1 in history? Keep reading to find out!
Famous Births
If you were born on this day, you actually have the same birthday as Grayson Russell. Here are some other famous people born on May 1st.
Famous Deaths
Unfortunately, May 1st has also been a day where we've had to say some goodbyes over the years…
Quotes
Below are the most famous quotes people have said or written on this day throughout history.
Special Holidays
Here are some unusual holidays that are celebrated on this day.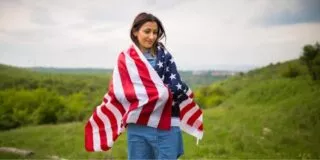 National Loyalty Day
Get your American flags out, for today is all about pledging your allegiance to the mighty United States! There are many ways to celebrate National Loyalty Day, but the best place to start is reaffirming your loyalty to the US and going to some local Loyalty Day events!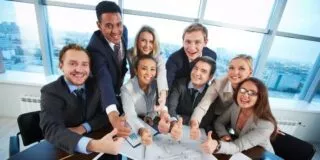 International Workers' Day
If you only have to work eight hours a day, five days a week, then you'd better be out in the streets celebrating International Workers' Day! On May 1, 1886, 500,000 US workers took to the streets to improve working rights, so the least you can do today is thank them for it!
Baltimore is the largest independent city in the US, with a population of 621,849. Meaning it is not part of any county.
Birthday & Zodiac
People who were born on May 1st share the Taurus star sign.
Taureans are knowledgeable beings and will reflect deeply on everything in life. They'll think about relationships, careers, the world around them. Taurus is the second astrological sign in the modern zodiac.
Those of you that were born in May have the Emerald birthstone. Green is a color that signifies hope, the coming of spring, regeneration, and new growth. Even the word "emerald" comes from the ancient Greek "smaragdos," which means "green gem."
For people born on this day, your estimated date of conception falls on August 8th in the previous year.
A baby conceived on this day will likely be born around January 22nd, 2024.