August 24th celebrates International Strange Music Day and Waffle Day.
We've made it to the 236th day of the year! There are 128 days left until we reach the new year.
Today in history is full of interesting events; here we're going to look at historical events on this day, as well as some fun facts about August 24.
Did you know that on this day in 2016, the discovery of the planet Proxima b was announced by astronomers? This Earth-like planet orbits the nearest star to our sun, Proxima Centauri, 4.22 lightyears away.
Keep reading for more fun & interesting facts about August 24th in history!
Events
What memorable events happened on August 24 in history? Keep reading to find out!
Famous Births
Are you celebrating your birthday today? If so, did you know that you share the same birthday as Rupert Grint? See what other famous people were born on this day.
Special Holidays
Looking for a reason to celebrate? Well, here's a few! These unique holidays are sure to bring some enjoyment to your day.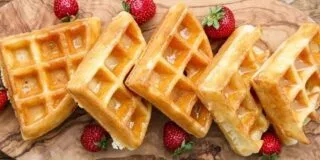 National Waffle Day
We sure hope you're hungry, as it's National Waffle Day today! If you have all the equipment, then nothing beats cooking your own waffles and topping them with whatever you like. That said, ordering a huge plate of waffles means you don't have to wash the dishes!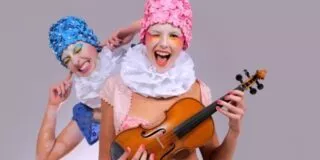 International Strange Music Day
Mainstream music can get so incredibly dull and repetitive that it almost makes us give up on music entirely. International Strange Music Day is here to remind you that there's more than the mainstream, so take the opportunity to listen to some lesser-known and unique bands today!
The total population of insects is estimated to be a billion times greater than that of the human population.
Birthday & Zodiac
Those of you who were born on August 24 share the Virgo star sign.
Virgo is the sixth sign in the zodiac and is represented by the goddess of fertility and agriculture. Did you know that the brightest star in the Virgo constellation is called "Spica" and is the 15th brightest star in the sky?
Peridot is the birthstone given to people born in August. Peridot is known as the stone of compassion; wearing this gemstone helps calm anger. Its unique healing powers are also believed to help with depression.
For those of you who were born on this day, you were likely conceived the previous year on December 1.
A baby conceived on August 24th, 2023, will likely be born around May 17th, 2024.