November 10th is Forget-me-not Day as well as Sesame Street Day.
We've made it to the 314th day of the year! There are 51 days left until we reach the new year.
This day in history has certainly had its trials and tribulations, but it was also a day of invention and discovery. Here you'll find out what makes November 10 an important day in history.
Did you know that on this day in 1885, German engineer Gottlieb Daimler unveiled the world's first motorcycle? It was referred to as the Daimler Reitwagen when it was announced.
Keep reading for more interesting facts about November 10th in history!
What Events Happened On November 10 In History?
2020

Azerbaijan President Ilham Aliyev established November 10th as Victory Day.

Victory Day celebrates the taking of Nagorno-Karabakh, a region Azerbaijan and Armenia have long disputed. Azerbaijan claimed the territory after a bloody 45-day conflict. A ceasefire was only agreed upon with the assistance of Russian peacekeeping forces.
2019

Iran claimed to have found over 50 billion barrels of oil in the country's Khuzestan province.

According to President Hassan Rouhani, the area covered 1,490 square miles and was 262 feet deep.
2014

Bruno Mars released his "Uptown Funk" single.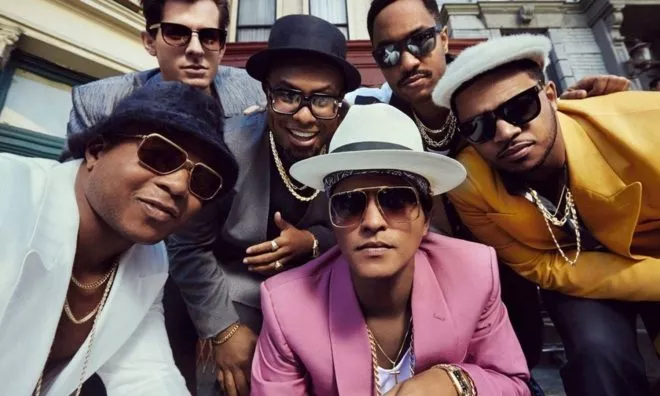 It won the Billboard 2015 and Grammy 2016 Song of the Year, along with the Grammy 2016 Record Of The Year.
2012

Seventeen soldiers lost their lives in a helicopter crash during bad weather in Turkey.

The disaster happened in the Pervari District, where the helicopter became surrounded by thick fog and crashed into a mountain.
2008

NASA declared the conclusion of the Phoenix mission after contact was lost with the Phoenix lander.

The uncrewed space probe landed on Mars on May 25, 2008, with a mission to study the history of water on Mars and determine the planet's overall habitability. Despite being concluded so soon after commencing, the $420 million mission was declared a success, as the lander managed to complete all its planned projects by August.
1993

The musical comedy "Joseph and the Amazing Technicolor Dreamcoat" was first performed at the Minskoff Theatre, New York City, US.
1990

American Christmas comedy "Home Alone" with Macaulay Culkin premiered in Chicago, US.

The movie is an all-time classic and reached $476.7 million at the box office! The franchise continued in 1992 with "Home Alone 2: Lost in New York."
1983

The US Federal Government shut down for three days.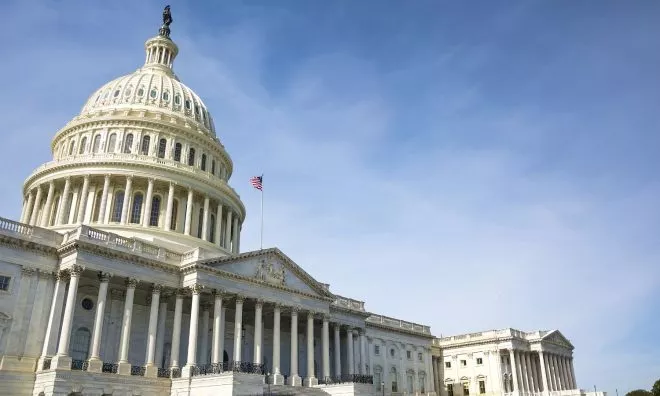 This was because president Ronald Reagan and the Democratic party had disagreements on funding more education and less on defense and foreign aid.
1982

The International Money Fund loaned Mexico $3.8 billion to prevent its insolvency.
1970

The Soviet Union's Luna 17 uncrewed space mission launched.

Luna 17 landed on the moon's surface on November 15 and deployed Lunokhod 1, the first robotic rover to explore the Moon.
1917

41 Suffragists were arrested at the White House, Washington, D.C.

Brave women from across the United States left the National Woman's Party's headquarters at Cameron House, Washington, D.C, and headed to the White House to protest for the right to vote. Forty-one women were arrested and given prison sentences as a consequence.
1885

German engineer Gottlieb Daimler unveiled the world's first motorcycle, referred to as the Daimler Reitwagen.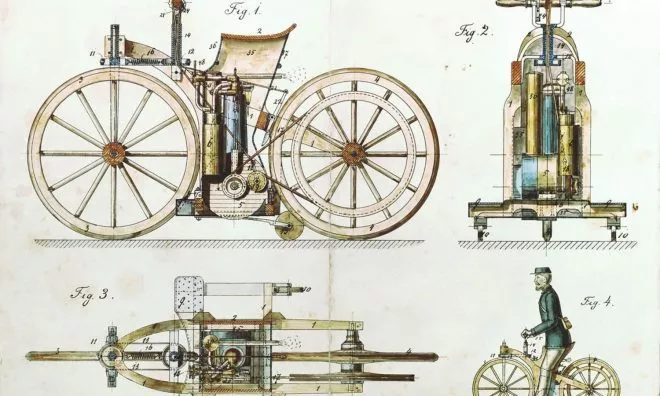 1793

The Festival of Reason was held at Notre Dame, Paris.

The Festival of Reason was part of France's dechristianization, an attempt to banish Christianity. The Festival of Reason ordered that all Christian Churches be transformed into Temples of Reason. On this day across the country, altars were dismantled, and the churches were transformed. This was a new religious concept drawn up by the French government called the Cult of Reason, and this was a catalyst for the French revolution, as Christians had their religious beliefs and places of worship taken from them.
1775

The United States Marine Corps was founded when two battalions of Continental Marines came together in Philadelphia, Pennsylvania.
Famous People Born On November 10
Are you celebrating your birthday today? If so, did you know that you share the same birthday as Brittany Murphy? See what other famous people were born on this day.
1986

Josh Peck

American Actor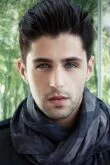 Age:

36

years old

Born In:

New York, USA
2000

Mackenzie Foy

American Actress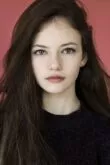 Age:

22

years old

Born In:

California, USA
1977

Brittany Murphy

American Actress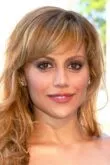 Died On:

Dec 20

,

2009

(Age

32

)

Born In:

Georgia, USA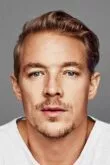 Age:

44

years old

Born In:

Mississippi, USA
Special Holidays On November 10
If you're looking to try something new today, here are some special holidays that might just give you an idea.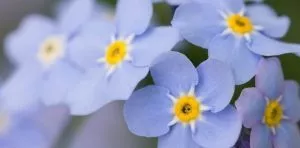 National Forget-Me-Not Day
National Forget-me-not Day was created in 1921 to raise funds for injured US soldiers returning from battle and honor the blood they shed to defend their great nation. Unfortunately, countless veterans still don't get appropriate medical attention, so donate to a veteran's charity today!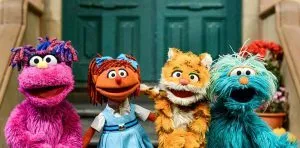 Sesame Street Day
On this day in 1969, the first episode of Sesame Street premiered on TV. Sesame Street Day was created in 2009 to commemorate the 40th anniversary of what can only be described as the best kids' TV show ever! Celebrate today by watching some of your favorite episodes.
THe Fact Site's
Fun Fact Of The Day
A "gentleman" used to be the lowest rank of the English gentry, standing below an esquire and above a yeoman.
November 10 Birthday Facts, Zodiac & Birthstone
For those of you who were born on November 10, your zodiac sign is Scorpio.
The Scorpio star sign is the most intense in the zodiac. Scorpios are known for their passion, determination, and decisiveness.
For all of you who were born in November, your allocated birthstone is topaz. Topaz is considered among the most powerful of gemstones. The gem signifies emotional balance and gives protection from greed.
If you were lucky enough to be born on Nov 10, you were likely conceived around February 17, the same year.
Babies conceived on November 10, 2023, will be due around August 3, 2024.