2007 was, in many ways, a turning point for the world, with major milestones occurring in science and technology.
This year, Netflix began streaming content, NASA landed a spacecraft on Mars, Steve Jobs introduced the first iPhone, and Tesla unveiled the efficient electric car, the Tesla Roadster.
Social media also took off like crazy in 2007, but Myspace was ahead of the game, valuing 65 times more than Facebook. It was also the year Tumblr entered the scene.
Notable events outside of tech included J.K. Rowling revealing Dumbledore's sexuality and Britney Spears's headline-making haircut.
Continue reading to discover the momentous events, headline-making news, iconic music releases, and notable losses that marked the year 2007.
Events
Discover the remarkable milestones and game-changing moments that made 2007 a year to be remembered.
Steve Jobs announced Apple's very first smartphone, the iPhone 1.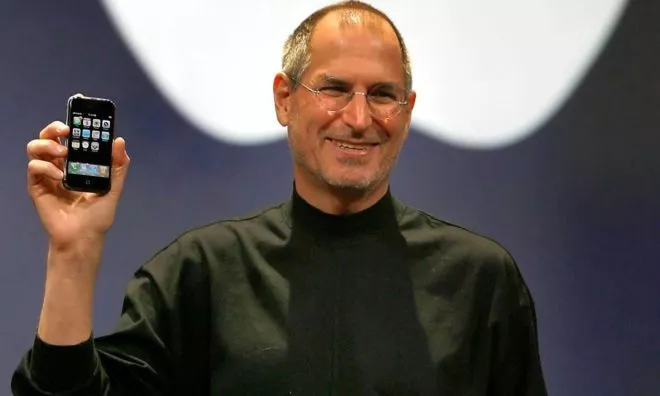 Steve Jobs said he aimed to "reinvent the phone." And that he did.
Famous Births
Check out these awesome individuals who were born in 2007!
Famous Deaths
Unfortunately, 2007 was also the year we said goodbye to…
Quotes
Here's a roundup of the most memorable quotes people said in 2007.
2007 In Music
2007 was a year that delivered an array of sensational tracks that became the soundtrack of our lives!
From the energetic rock anthem "Umbrella" by Rihanna ft. Jay-Z to the catchy pop vibes of "Hey There Delilah" by Plain White T's, these songs became the soundtracks of our lives and had us singing along wherever we went.
Stay tuned with these music highlights from 2007 that deserve your attention.
Album of the Year
Dixie Chicks' heartfelt and introspective country album "Taking the Long Way" triumphed at the 2007 Grammy Awards, capturing the hearts of fans and critics alike.
Song of the Year
The Dixie Chicks fearlessly expressed their views through their captivating track "Not Ready to Make Nice," which won them the Grammy Award for Song of the Year in 2007.
Best New Artist
Carrie Underwood's powerful vocals and country charm won her the Grammy Award for Best New Artist in 2007, making her a beloved figure in the world of country music.
Eurovision Song Contest Winner
Helsinki, Finland, hosted the 52nd Eurovision Song Contest in 2007, with a series of memorable performances.
Marija Šerifović, a powerful vocalist from Serbia, stole the show with her captivating ballad "Molitva," claiming Serbia's first victory in Eurovision.
2007 in Numbers
In 2007, an astrological event known as the Lucky 7's happened on July 7th (7/7/2007), which was claimed to be a day of incredibly good fortune. Many people from all over the world scrambled to get married on this day, so at least wedding planners had some good fortune!
Also, did you know that 2007 can be written as MMVII in Roman numerals and as 11111010111 in binary?
Harshad Number
2007 is a Harshad number, which is a number that can be evenly divided by the sum of its digits. It's like a special math rule for some numbers.
To explain in more detail, we add up the digits (2 + 0 + 0 + 7), which equals 9. And now we see if 2007 can be divided evenly by 9, which it can! 2007 ÷ 9 = 223. So this makes 2007 a Harshad number.
Chinese Zodiac 2007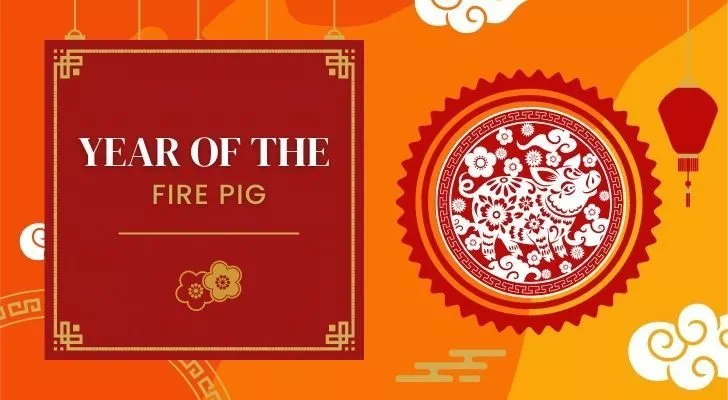 As per the Chinese zodiac tradition, 2007 was recognized as The Year of the Pig within the twelve-year cycle.
The Chinese zodiac isn't just animals though, they also include five elements, Wood, Fire, Earth, Gold (Metal), and Water. This actually makes 2007 the Year of the Fire Pig, a cycle that repeats every sixty years.
In the Chinese calendar, the Year of the Pig didn't begin on January 1st. Instead, it kicked off on February 18th. This is due to the fact that the Chinese calenar is based off the lunar cycle.
People born in the Year of the Pig are often kind-hearted, generous, and sincere. They are known for their strong work ethic, are loyal companions, and have a love for life's pleasures.
Dua Lipa, Dove Cameron and Ross Lynch are shining examples of the success and talent that can be found among those born in the Years of the Pig!
2007 Trivia
Did you know that in 2007, the US state of New Mexico declared that Pluto is still a planet?
Despite being struck from the list of planets the previous year, New Mexico wrote into state law that whenever Pluto flies over New Mexico, it is a planet.