June 29th is the day we celebrate Camera Day as well as Waffle Iron Day.
We've reached the 180th day of the year. There are 185 days left until the end of the year.
The month isn't over yet and we have so many historical events, celebrity births and deaths and everything in-between to share with you right here!
Did you know that on this day in 1613, Shakespeare's Globe Theatre in London was destroyed by a fire? The fire started from a cannon shot as part of a performance.
Keep reading for more interesting facts about June 29th in history!
What Events Happened On June 29 In History?
Drake's album "Scorpion" was released.
The album covered two discs and had 25 tracks. The first one was mostly hip hop while the second had a mix of R&B and pop.
The first-generation Apple iPhone went on sale.
Science Fiction Drama movie "A.I. Artificial Intelligence" premiered.
The movie was very well received by critics and grossed $235 million.
Eminem's mother sued him after claiming she uses drugs in his hit single "My Name Is."
The lawsuit cost a staggering $10 million.
The shuttle Atlantis and the Russian space station Mir joined, forming the largest man-made satellite to ever orbit the earth.
A 5.6 magnitude earthquake dubbed "Sierra Madre Earthquake" occurred in South California and caused around $40 million in damages.
Argentina won West Germany at the FIFA World Cup Final held in Mexico City.
The game was won 3-2 and there were over 100,000 spectators.
The first flight from the West Coast to Hawaii was made by the US Army aircraft, The Bird of Paradise.
On this day, The Bird of Paradise completed its flight to Hawaii in 25 hours and 50 minutes, landing at 6:29am in Hawaii.
The Commissioners of Customs Act was passed on this day in the US.
The act essentially changed import and customs laws in the US by creating a new Customs Board for all the North American colonies. This also meant that new higher taxes would be brought in on goods arriving by ship. The uproar caused by this event lead to the Boston Massacre.
Shakespeare's Globe Theatre in London was destroyed by a fire.
The fire broke out from a cannon shot during a performance of "Henry VIII."
Prince Edward Islands, Canada were discovered by French explorer Jacques Cartier.
June 29 Birthday Facts, Zodiac & Birthstone
People who were born on this day share the Cancer star sign.
Cancers tend to have excellent listening skills and show a genuine interest in people. Because of this, Cancers generally do well as therapists, bodyworkers, and energy healers.
For all of you who were born in June, your allocated birthstone is alexandrite. The alexandrite is unique as it contains both green and red colors. The green provides hope, fertility, and peace, but the red symbolizes power, passion, and sometimes even aggression.
If your birthday falls on this day, you would've likely been conceived around October 6 in the previous year.
Is today is your birthday? If so, you share the same birthday with Camila Mendes. Here are a few other famous people born on this day.
Famous People Born On June 29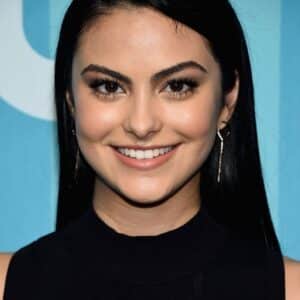 Camila Mendes
American Actress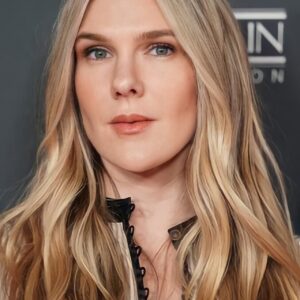 Lily Rabe
American Actress
Special Holidays On June 29th
Looking for a reason to celebrate? Well, here's a few! These unique holidays are sure to bring some enjoyment to your day.
National Camera Day
National Waffle Iron Day