September 24th is officially Cherries Jubilee Day and Punctuation Day.
Today marks the 267th day of the year. We now have only 97 days left until the end of the year.
You're about to unearth some incredibly important events that happened in years gone by on September 24th, including historical events, key births and so much more.
Did you know that on this day in 1950, the final two planes of Operation Magic Carpet landed in Israel? This was the transportation of almost 50,000 Jews through a series of airlifts from Yemen to Israel.
Keep reading for more fun & interesting facts about September 24th in history!
Events
What memorable events happened on September 24 in history? Keep reading to find out!
Famous Births
Are you celebrating your birthday today? If so, did you know that you share the same birthday as Ian Bohen? See what other famous people were born on this day.
Quotes
Of all of the quotes said on this day, these are the most well-known ones spoken on September 24th throughout history.
Special Holidays
If you're looking for something to do today, maybe these special holidays might just help to cure your boredom!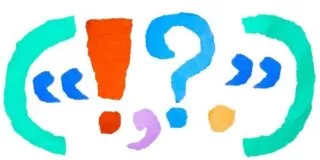 National Punctuation Day
The written word rapidly degenerates into word soup when you miss a few commas, periods, or apostrophes. While there's no need to be too pedantic about punctuation, having a basic understanding of it is crucial! So celebrate today by correcting everyone's lousy punctuation.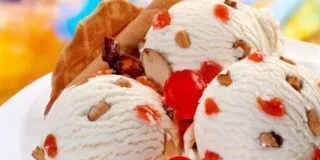 National Cherries Jubilee Day
This sweet yet refreshing dessert was invented for Queen Victoria of England's Diamond Jubilee in 1897 and has been a favorite among royalists ever since! So if you've got some cherries on hand, why not taste history today by making your very own cherries jubilee?
Although the saltwater crocodile has the highest recorded bite force in any animal, the muscles to open its mouth are weak and can be shut with just a few layers of duct tape.
Birthday & Zodiac
Everyone who was born on September 24 shares the same zodiac sign, Libra.
Libra is an air sign represented by the scales, but did you know that it's the only inanimate object of the zodiac?
Sapphire is the birthstone given to people born in September. Not only is this rich blue gem the September birthstone, but Sapphire is also the traditional gift for a 45th wedding anniversary.
If you were lucky enough to be born on September 24, you were likely conceived on New Year's Day, the same year.
A baby that is conceived on September 24th, 2023, will be born around June 17th, 2024.