November 29th is officially Throw Out Your Leftovers Day as well as Electronic Greetings Day.
We made it to day 333 of the year and there's only 31 days left to go until we reach the end of 2023.
Is November 29 a special day for you? You're not alone! This day in history has been an eventful one… and here you're going to find out why.
Did you know that on this day in 1972, the first commercially successful video game, Pong, was released? The game helped to establish the video game industry as a whole.
Keep reading for more fun & interesting facts about November 29th in history!
Events
What memorable events happened on November 29 in history? Keep reading to find out!
Joe Biden slipped while playing with his dog, Major, and was left with hairline fractures in his foot.
A wooden relic thought to be from Jesus's manger was returned to Bethlehem.
The fragment was taken 1,400 years before and was returned by Pope Francis.
Bombs in Hilla and Karbala, Iraq, killed 30 Shias and wounded 100 others.
British singer-songwriter Adele released her hit single "Rolling in the Deep."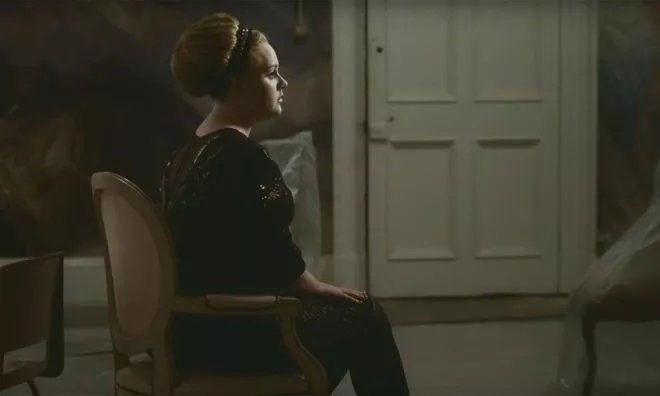 It won awards for Billboard's Record of the Year 2011 and the Grammy's Album and Record of the Year 2012.
1961
Enos, the chimpanzee, was launched into space on the Mercury-Atlas 5 Mission.
Enos became the first chimpanzee, and the third primate to orbit Earth, preceded only by the Russian cosmonaut's Yuri Gagarin and Gherman Titov. Enos clocked more than 1,000 hours of training before the mission, including exposure to weightlessness and high g-forces. The following Mercury mission sent the first American, John Glenn, into Earth's orbit.
1899
FC Barcelona was founded by a group of English, German, Swiss, and Spanish soccer players.
It started when Hans Gamper, a professional soccer player from Switzerland, posted an ad in a local Barcelona newspaper declaring his interest in starting a soccer club, asking anyone interested to simply show up. A total of eleven players turned up, and so the soccer club's history began.
1877
Thomas Edison demonstrated his hand-cranked phonograph for the first time.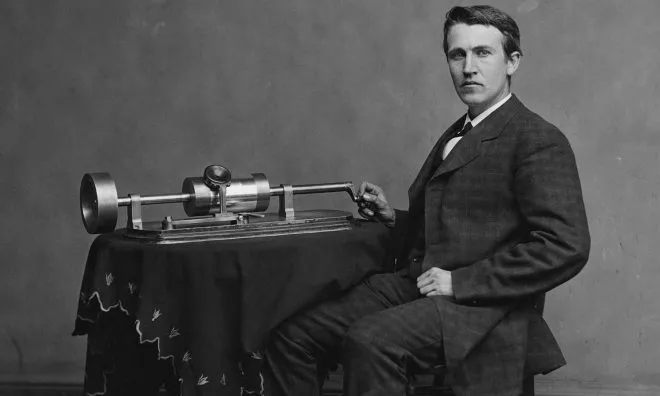 He demonstrated it at the USA's Scientific American office, the first of many demonstrations of the phonograph worldwide. Edison patented the phonograph on February 19, 1878, which was the start of audio recording and was very advanced for the time.
1775
Amateur British chemist Sir James Jay invented invisible ink.
After experimenting and narrowing down his secret ingredients to just two fluids, Jay would send letters to his brother John in the US. James Jay even sent letters to Benjamin Franklin warning him of Britain's plans for the forced submission of colonies.
Famous Births
Is today your birthday? If so, you share the same birthday with Jeff Fahey. Here are a few other famous people born on this day.
1955
Howie Mandel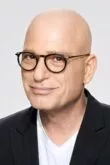 Age:
67 years old
Born In:
Ontario, Canada
1976
Anna Faris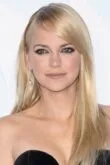 Age:
46 years old
Born In:
Maryland, USA
1964
Don Cheadle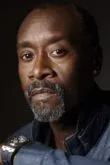 Age:
58 years old
Born In:
Missouri, USA
1952
Jeff Fahey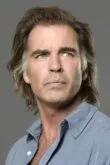 Age:
70 years old
Born In:
New York, USA
Famous Deaths
Unfortunately, November 29th has also been a day where we've had to say some goodbyes over the years…
George Harrison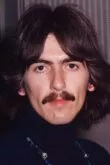 George Harrison
George Harrison was an English musician born on February 25, 1943. He died on this day in 2001, at age 58 in Los Angeles, California, USA.
Died On:
Nov 29, 2001 (Age 58)
Died In:
California, USA
David Prowse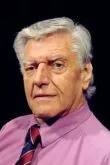 David Prowse
David Prowse was an English bodybuilder born on July 1, 1935. He died on this day in 2020, at age 85 in London, England, UK.
Died On:
Nov 29, 2020 (Age 85)
Died In:
England, UK
Special Holidays
If you can spare some time today, here are some unique holidays you could get involved with.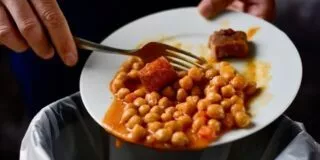 Throw Out Your Leftovers Day
No matter our best intentions, many of us don't manage to get through all of our Thanksgiving leftovers, and they end up festering in the back of our fridges. Throw Out Your Leftovers Day is a well-timed reminder to bin anything you haven't eaten yet before it gets too nasty!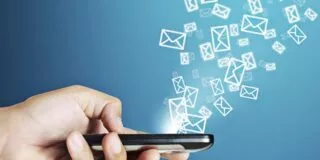 Electronic Greetings Day
Today we celebrate the often horrifyingly cute and obnoxious electronic greetings that we used to send to each other in the late 90s and early 2000s. So why not spam all your friends today with some e-cards to remind them how lucky we are that this trend died out?
THe Fact Site's
Fun Fact Of The Day
The Northern Lights can make popping, crackling, and other noises. It does not occur regularly, and it can be challenging to hear.
Birthday & Zodiac
For those of you who were born on November 29th, your star sign is Sagittarius.
If you're a Sagittarian, we know you love living life to the max, but you might wish to sometimes slow things down – just a notch, of course.
If your birthday is in November, your birthstone is the topaz. The name comes from Topazios, the Greek name for what is now known as St. John's Island, an Egyptian island in the Red Sea.
Those who were born on Nov 29 were likely conceived the same year on March 8.
A baby that is conceived on this day will likely be born around August 22, 2024.