February 19th is the day we officially celebrate International Tug-of-War Day as well as Lash Day.
Today is the fiftieth day of the year, and there are 314 days left of 2023.
This day seemed to be the day of scandals if history has anything to do with it. Find out all about those and many other facts and events that happened February 19th.
Did you know that on this day in 2007, the website Tumblr was launched by its founder David Karp? The service allowed users to post multimedia and other content to a short-term blog.
Keep reading for more fun & interesting facts about February 19th in history!
Events
What memorable events happened on February 19 in history? Keep reading to find out!
US Democrat Senator Bernie Sanders announced his second attempt to run for President.
His previous bid for the Democrats in 2016 lost to Hilary Clinton primarily due to fears he was too much of a socialist.
1986
The USSR launched the Mir core module, the first module of the new space station.
The core module contained all necessary equipment to accommodate astronauts, including life support, living spaces, communications systems, and a command and control center. During its lifetime, another five research modules were added, with the station hosting 125 astronauts and cosmonauts from 12 countries.
1881
Alcohol was prohibited in Kansas.
Kansas was the first US state to prohibit the production, transportation, and sale of alcohol. The ban lasted for 67 years. The Prohibition resulted from the Temperance Movement, a social movement that promoted the idea that the consumption of alcohol was inherently bad for society as a whole.
Famous Births
Are you celebrating your birthday today? If so, did you know that you share the same birthday as Millie Bobby Brown? See what other famous people were born on this day.
2004
Millie Bobby Brown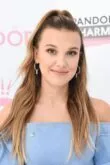 Age:
19 years old
Born In:
Andalusia, Spain
1993
Victoria Justice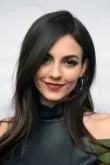 Age:
30 years old
Born In:
Florida, USA
1973
Eric Lange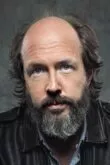 Age:
50 years old
Born In:
Ohio, USA
1955
Jeff Daniels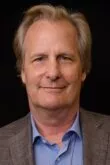 Age:
68 years old
Born In:
Georgia, USA
Quotes
Below are the most famous quotes people have said or written on this day throughout history.
1960
When you cease to make a contribution, you begin to die.

Eleanor Roosevelt
American First Lady
1956
Kiss me, and you will see how important I am.

Sylvia Plath
American Poet
1857
A man cannot be said to succeed in this life who does not satisfy one friend.

Henry David Thoreau
American Naturalist
Special Holidays
Are you looking for something to do today? Well, here's a few special days that might just give you some ideas.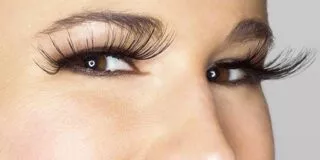 National Lash Day
Everyone normally focuses on your eyes, but why don't your lashes get any attention? Lash day is all about feeling good about your lashes, whether real or fake, they're fabulous and you know it!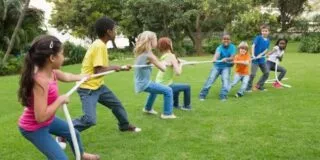 International Tug-of-War Day
Tug-of-War has been around since forever. A good ole' Tug-of-War used to settle disputes, and it symbolizes the sun and moon's battle between night and day. Today is International Tug-of-War Day so be sure to set up a little match or get involved in someone else's.
THe Fact Site's
Fun Fact Of The Day
From 1937 to 1953, NBC's Today Show had a chimpanzee co-host named J. Fred Muggs. It is estimated he brought in the network around $100 million.
Birthday & Zodiac
Everyone who was born on this day shares the star sign of Pisces.
Pisces is represented by the fish and is the twelfth and final sign in the zodiac. Anyone who was born between February 19 and March 20 falls into this astrological sign.
People born during February have the Amethyst birthstone. The Amethyst has a beautiful violet hue which ranges from a deep violet color to a lighter lilac shade.
If you were born on February 19th, your estimated date of conception would be May 29th in the previous year.
A baby conceived on this day will likely be born around November 12th, 2023.