March 29th is officially World Piano Day and Niagara Falls Runs Dry Day.
Welcome to day 88 of 365! We're still 276 days away from celebrating the new year, but we've gotta look forward to something right?
March 29 in history has been an interesting day to say the least. You're going to love learning about all the facts & historical events that all occurred on this day.
Did you know that on this day in 1848, Niagara Falls waterfall stopped flowing due to an ice jam? This stoppage occurred for approximately 30 to 40 hours.
Keep reading for more fun & interesting facts about March 29th in history!
Events
What memorable events happened on March 29 in history? Keep reading to find out!
Billie Eilish released her first-ever album, "When We All Fall Asleep, Where Do We Go?"
At the 2020 Grammy Awards, it won Album of the Year, Best Pop Vocal Album, and Best Engineered Album, Non-Classical. Its best-selling single, "Bad Guy," won Record of the Year and Song of the Year.
1984
The Baltimore Colts NFL team relocated to Indianapolis, Indiana.
The city of Baltimore refused to replace its antiquated stadium, so the owner of the Baltimore Colts decided to up and leave the state. The Colts loaded up all their equipment into fifteen trucks, moved to Indiana, and became the Indianapolis Colts.
1927
The Sunbeam 1000 HP broke the land speed record at the Daytona Beach race track in Florida.
Powered by two aircraft engines, the Sunbeam was the first non-American car to race at Daytona Beach. It reached a new record speed of 203.79 miles per hour (327.97 km/h), making it the first car to drive faster than 200 mph (320 km/h).
Famous Births
Are you celebrating your birthday today? If so, did you know that you share the same birthday as Scott Wilson? See what other famous people were born on this day.
1997
Arón Piper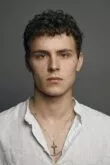 Age:
26 years old
Born In:
Berlin, Germany
1790
John Tyler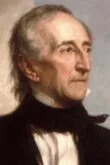 Died On:
Jan 18, 1862 (Age 71)
Born In:
Virginia, USA
1942
Scott Wilson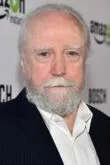 Died On:
Oct 6, 2018 (Age 76)
Born In:
Georgia, USA
1980
Chris D'Elia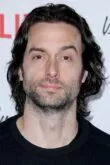 Age:
43 years old
Born In:
New Jersey, USA
Special Holidays
If you can spare some time today, here are some unique holidays you could get involved with.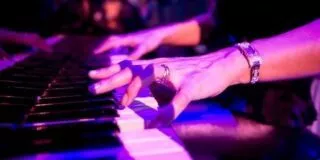 World Piano Day
The piano is one of the most popular instruments in the world and has been around since Medieval Times, so celebrating World Piano Day just makes sense! It's easy to take part today, as you can either play the piano yourself or just listen to a song with the piano in it!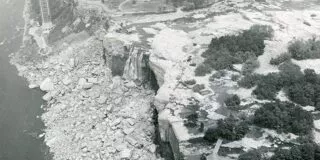 Niagara Falls Runs Dry Day
On this day in 1848, the Niagara River became blocked by giant chunks of ice, causing several lakes downriver to run dry, but more alarmingly, it completely stopped the flow of water at Niagara falls! Niagara Falls Runs Dry Day commemorates this inauspicious day.
THe Fact Site's
Fun Fact Of The Day
If the electors of the Holy Roman Emperor did not vote within 30 days, they were only allowed to eat bread and water and forbidden to leave the city.
Birthday & Zodiac
People who were born on March 29th share the Aries zodiac sign.
Aries is the first sign of the zodiac, and its mascot is the Ram. As a fire sign ruled by the planet Mars, Aries energy is often individualistic, bold, and brave.
If your birthday is in March, your birthstone is aquamarine. The ancient Romans used aquamarine to protect their sailors during storms. This gem is known for calming nerves as it channels the soothing qualities of the waves of the sea.
For people born on Mar 29, your estimated date of conception falls on July 6 in the previous year.
The due date for babies conceived on this day is around December 20th, 2023.