2009 was a pretty wild year, a year of new beginnings but also a year where things came to an end.
The year began with Barack Obama being sworn in as the first African American US President and ended with Sony selling their floppy disk for the last time.
Both Farmville and Grindr debuted in 2009, and Avatar was released to cinemas worldwide, making more money than Titanic to become the highest-grossing film of all time.
2009 also saw Michael Jackson's final performance, just days before his death. Meanwhile, the world was on high alert after the Swine Flue reached pandemic levels.
Continue reading to explore a comprehensive account of the noteworthy events, news stories, musical hits, memorable quotes, and notable deaths that defined 2009.
Events
Prepare to be enthralled by the fascinating stories behind the significant events that unfolded throughout the year 2009.
US Airways Flight 1549 landed on the Hudson River, NYC.
After colliding with a pack of Canada geese, the aircraft lost all engine power. Pilots Chesley Sullenberger and Jeffrey Skiles decided to make an emergency crash landing in the Hudson River. Everyone on board survived!
Famous Deaths
Here's a glimpse at a few famous people who bid us farewell in 2009.
Quotes
Here's a roundup of the most memorable quotes people said in 2009.
2009 In Music
In 2009, the music scene was ablaze with a mix of unforgettable tunes that left an indelible mark on our hearts!
From the electrifying beats of "I Gotta Feeling" by The Black Eyed Peas to the heartwarming melody of "You Belong with Me" by Taylor Swift, these songs became anthems of the year and had us singing our hearts out.
Don't overlook these music highlights from 2009 that are worth mentioning.
Album of the Year
Robert Plant & Alison Krauss's folk rock collaboration "Raising Sand" soared to new heights in 2009, earning them the Grammy for Album of the Year with their soulful melodies.
Song of the Year
Coldplay's uplifting and melodic masterpiece "Viva la Vida" secured their victory of the Grammy Award for Song of the Year in 2009.
Best New Artist
Adele's powerful voice and emotional ballads won her the Grammy Award for Best New Artist in 2009, marking the beginning of her reign as a global superstar.
Eurovision Song Contest Winner
In 2009, the 54th Eurovision Song Contest returned to Moscow, Russia, with a showcase of diverse musical talents.
Alexander Rybak, a charismatic performer from Norway, wowed the audience with his violin skills and catchy song "Fairytale," claiming a landslide victory and achieving the highest score in Eurovision history.
2009 in Numbers
Let's explore the world of numbers! 2009 is written as MMIX in Roman numerals and as 11111011001 in binary.
Chinese Zodiac 2009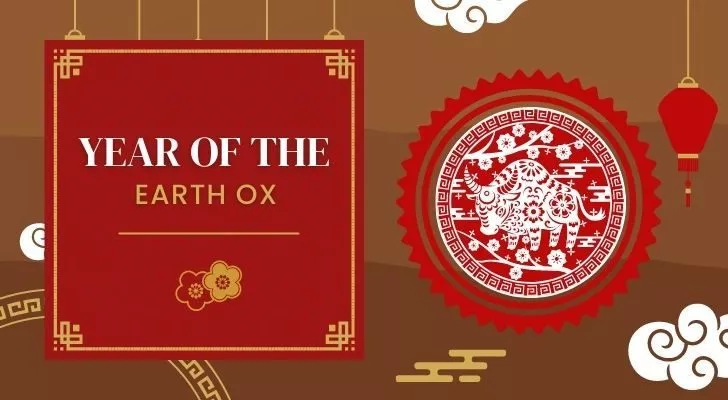 According to the Chinese calendar, 2009 was the Year of the Ox, which occurs every twelve years.
The Chinese zodiac isn't just based on animals, though, as the cycle also incorporates the five elements – Wood, Fire, Earth, Gold (Metal), and Water. This makes 2009 the Year of the Earth Ox, which only comes along once every sixty years.
Did you know that the Chinese calendar follows a lunar cycle? That's why the Year of the Earth Ox actually started on January 26th, and lasted until February 13, 2010.
Those born in the Year of the Ox are typically diligent, reliable, and trustworthy individuals. They are known for their strong work ethic, perseverance, and practical approach to life.
Kylie Jenner and Nash Grier are shining examples of the success and talent that can be found among those born in the Years of the Ox!
2009 Trivia
Did you know that Bitcoin was first launched in 2009?
On January 3, 2009, bitcoin founder Satoshi Nakamoto mined the first block, earning 50 bitcoins and launching the cryptocurrency.
Bitcoin was slow to take off and was valued close to zero cents for its entire initial year, only achieving equality with the US dollar in 2011.