June 13th is officially National Weed Your Garden Day and Sewing Machine Day.
We are now on the 164th day of the year, congratulations for making it this far into 2023. There are 200 days left until next year.
What an extraordinary day this day was in the past. There were major developments in law, music, crime, space and much more.
Did you know that on this day in 1983, NASA's Pioneer 10 spacecraft became the first craft to exit the solar system? It was last heard from in 2003, 7.6 billion miles from Earth.
Keep reading for more fun & interesting facts about June 13th in history!
Events
What memorable events happened on June 13 in history? Keep reading to find out!
US President Joe Biden met Queen Elizabeth II for tea at Windsor Castle in London.
The first large-scale exhibition of Frida Kahlo's works was displayed in Mexico.
354 of Kahlo's original drawings and paintings went on display at the Palace of Fine Arts in Mexico City in honor of the Mexican artist's 100th birthday.
1981
Queen Elizabeth II was shot with six blank rounds by a youth.
The prank was committed by Marcus Sarjeant. On this day, the queen was riding a horse when she was fired at. The queen managed to keep her horse under control, and when Sarjeant was questioned, he stated, "I wanted to be famous. I wanted to be a somebody."
1966
US Supreme Court declared the start of informing potential criminals of their rights. These became known as the Miranda rights.
It all started in 1963 when a suspect, unaware of his rights, got caught out in a confession that he retracted. Now any potential criminal must be told, "You have the right to remain silent. Anything you say can and will, be used against you in a court of law. You have the right to an attorney. If you cannot afford one, one will be appointed to you."
Famous Births
If you were born on this day, you actually have the same birthday as Chris Evans. Here are some other famous people born on June 13th.
1981
Chris Evans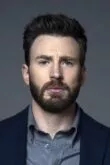 Age:
42 years old
Born In:
Massachusetts, USA
1986
Mary-Kate Olsen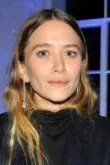 Age:
37 years old
Born In:
California, USA
1974
Steve-O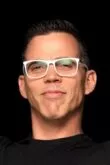 Age:
49 years old
Born In:
England, UK
1986
Kat Dennings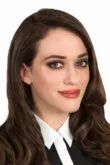 Age:
37 years old
Born In:
Pennsylvania, USA
Quotes
Every day brings a new quote – here are the most well-known quotes spoken or written on June 13th in history.
2005
I always was a rich person because money's not related to happiness.

Paulo Coelho
Brazilian Lyricist
Special Holidays
If you've got a few minutes spare today, why not celebrate these special holidays.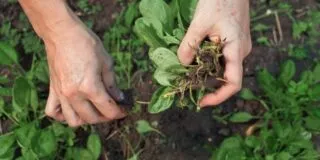 National Weed Your Garden Day
The weather is warming up, and that means one thing if you have a garden – everything is starting to grow rapidly, including weeds! National Weed Your Garden Day is a reminder to gardeners that it's right about time to start weeding your gardens, so get digging already!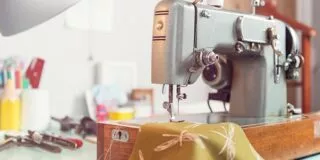 National Sewing Machine Day
If you've ever had to sew anything by hand and by sewing machine, then you truly understand how ingenious the invention of the sewing machine was! If you've never tried, never fear! It's never too late to try your hand at making something cool by hand – or machine.
THe Fact Site's
Fun Fact Of The Day
10% of Filipinos (approximately 10 million people) live overseas. The country with the highest amount is the United States, with almost 4 million Filipinos.
Birthday & Zodiac
People who were born on June 13th share the Gemini star sign.
Geminis are incredibly intelligent and outrageously outgoing. Geminis have no problems using these positive traits to their fullest potential.
If you were born in June, your birthstone is the alexandrite. This exquisite gem is made up of both colors, red and green. The red symbolizes energy, power, passion, and fire for the wearer, while green is about growth and living a peaceful, tranquil life.
Anyone born on June 13 would likely have been conceived around September 20 in the previous year.
A baby conceived on June 13, 2023, will likely be born around March 6, 2024.