November 3rd is the day we officially celebrate Sandwich Day and Cliché Day.
Welcome to day 307 of 365! We're only 57 days away from celebrating the new year… but it's probably too early to be thinking about that yet.
You're in for quite a surprise as we unravel all the past events that all just happened to fall on November 3rd in history.
Did you know that on this day in 1911, Louis Chevrolet incorporated the Chevrolet Motor Car Company? He had very little in the way of formal education and learned his car design skills while working for Buick.
Keep reading for more fun & interesting facts about November 3rd in history!
Events
What memorable events happened on November 3 in history? Keep reading to find out!
Americans headed to the polls to vote for either Donald Trump or Joe Biden in the US Presidential Election.
The grueling election process took four whole days, with Democratic Joe Biden winning the election on November 7.
The One World Trade Center opened on the original World Trade Center site.
Famous Births
Are you celebrating your birthday today? If so, did you know that you share the same birthday as Colin Kaepernick? See what other famous people were born on this day.
1995
Kendall Jenner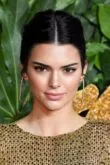 Age:
27 years old
Born In:
California, USA
1987
Colin Kaepernick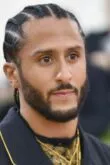 Age:
35 years old
Born In:
Wisconsin, USA
1949
Anna Wintour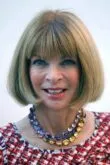 Age:
73 years old
Born In:
England, UK
1988
Angus McLaren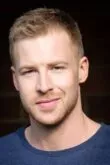 Age:
34 years old
Born In:
Victoria, Australia
Famous Deaths
Unfortunately, November 3rd has also been a day where we've had to say some goodbyes over the years…
Annie Oakley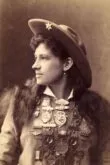 Annie Oakley
Annie Oakley was an American sharpshooter born on August 13, 1860. She died on this day in 1926, at age 66 in Greenville, Ohio, USA.
Died On:
Nov 3, 1926 (Age 66)
Died In:
Ohio, USA
Quotes
Of all of the quotes said on this day, these are the most notable ones said on Nov 3rd throughout history.
1888
One must be a god to be able to tell successes from failures without making a mistake.
Anton Chekhov
Russian Playwright
Special Holidays
If you're looking to try something new today, here are some special holidays that might just give you an idea.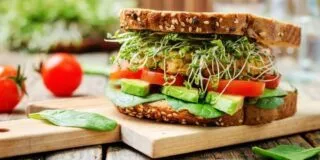 National Sandwich Day
In 1762 the Earl of Sandwich asked his cooks to put some food between two slices of bread, and lo, the sandwich was born. So in honor of this great man, make a sandwich today. Don't just make any sandwich, though; make the best sandwich you can imagine!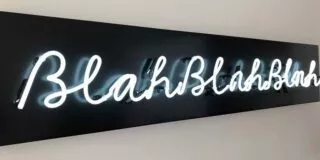 Cliché Day
We often shy away from clichés as much as possible, and to be fair, there are some pretty solid reasons behind that. But, that aside, it's rather fun to poke fun at them. So seize the day today on Cliché Day and use them as much as possible, as you only live once!
THe Fact Site's
Fun Fact Of The Day
Studies show it takes about 50 hours of socializing to go from acquaintance to casual friend and a total of 200 hours to become a close friend.
Birthday & Zodiac
Everyone who was born on this day shares the star sign of Scorpio.
Scorpios are incredibly passionate creatures and will do their all to reach their aspirations.
If you were born in November, your birthstone is the topaz. Topaz symbolizes rejuvenation and strength while also providing loyalty, faithfulness, and everlasting friendships.
If you were born on this day, it's likely that you were conceived on February 10th in the same year.
A baby that is conceived on this day will likely be born around July 27th, 2024.