April 23rd is officially Lost Dog Awareness Day & Talk Like Shakespeare Day.
We are now on the 113th day of the year, congratulations for making it this far into 2023. There are 251 days left until next year.
Is April 23 your birthday, or do you just want to know what happened on this day in history? Well, either one, here we'll share the major historical events, births, and deaths that all happened on this day.
Did you know that on this day in 2005, the first video was uploaded to YouTube? It was uploaded by Jawed Karim, one of the site's co-founders and was called "Me at the zoo".
Keep reading for more fun & interesting facts about April 23rd in history!
Events
What memorable events happened on April 23 in history? Keep reading to find out!
President Donald Trump suggested a dangerous theory that injecting disinfectant could cure the Coronavirus.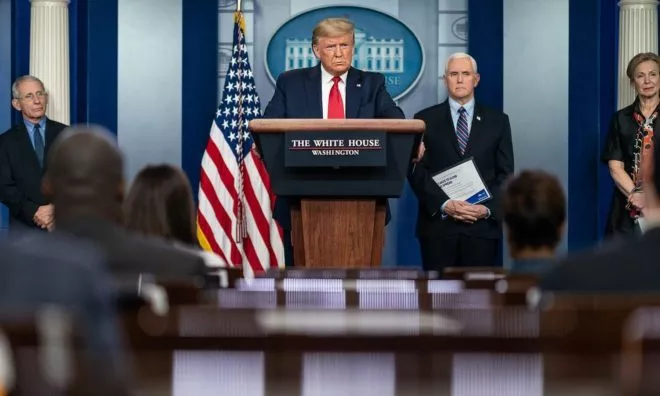 In his press conference, he said: "And then I see the disinfectant where it knocks it out in a minute. One minute. And is there a way we can do something like that, by injection inside or almost a cleaning?"
Famous Births
If today's your birthday, you share this special day with John Cena! Here are other famous people born on this day.
Famous Deaths
Unfortunately, April 23rd has also been a day where we've had to say some goodbyes over the years…
Quotes
Below are the most famous quotes people have said or written on Apr 23rd throughout history.
Special Holidays
If you're looking for something to do today, maybe these special holidays might just help to cure your boredom!
For nearly 60 years, Texas didn't have an official state flag between 1879 & 1933. During that time, the Lone Star flag was active, but the unofficial flag.
Birthday & Zodiac
Everyone who was born on this day shares the same star sign, Taurus.
Taurus is ruled by Venus, the planet that controls love, beauty, and money. Taurus is one of three earth signs, the others being Virgo and Capricorn.
If you were born in April, your birthstone is the Diamond. This rare gem brings such a balance into the wearer's life to bring rich and long-lasting relationships to fruition.
For those of you who were born on April 23, you were likely conceived the previous year on July 31.
A baby that is conceived on April 23rd, 2023, will likely be born around January 14th, 2024.