May 28th celebrates Brisket Day and Hamburger Day.
Welcome to the 148th day of the year! We're gradually getting through the year, but we still have another 216 days until we reach the new year.
Hold on tight as we look at what really made May 28 a special day in history. We've got details on war, TV, extraordinary people, politics, animals and more.
Did you know that on this day in 1952, Greece women were given the legal right to vote and run for office? The following January, Eleni Skoura became the first female member of parliament.
Keep reading for more fun & interesting facts about May 28th in history!
Events
What memorable events happened on May 28 in history? Keep reading to find out!
Harambe the Gorilla was shot to death inside his enclosure in the Cincinnati Zoo and Botanical Garden.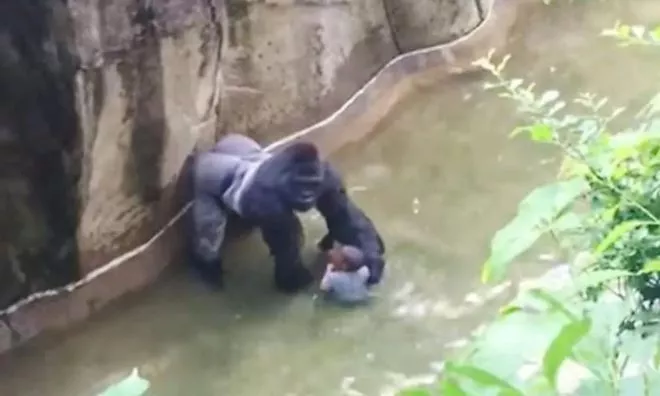 Harambe was relaxing inside the Gorilla World habitat when a three-year-old boy managed to climb into the enclosure and fell into the moat. Although it appeared that Harambe was protecting the boy and saving it from drowning, zoo officials decided to shoot Harambe as they feared he might accidentally kill the child.
Famous Births
Are you celebrating your birthday today? If so, did you know that you share the same birthday as Colbie Caillat? See what other famous people were born on this day.
Famous Deaths
Unfortunately, May 28th has also been a day where we've had to say some goodbyes over the years…
Special Holidays
If you're looking for something to do today, maybe these special holidays might just help to cure your boredom!
Dogs can be allergic to humans – specifically, their dander. While being treated for this allergy, it can take up to 12 months for a dog to recover.
Birthday & Zodiac
Those of you who were born on this day share the Gemini star sign.
Geminis, being represented by the twins, are very social and like to form connections through communication, debate, and questions. They often have different friend groups and enjoy bringing people together.
People born during May have the Emerald birthstone. The emerald symbolizes rebirth and is believed to grant the owner good fortune and youth. This beautiful green gem is also known to bring loyalty to the wearer.
If you were born on May 28, your estimated date of conception would be September 4 in the previous year.
The due date for a baby conceived on May 28, 2023, is around February 18, 2024.