September 18th is celebrated as Cheeseburger Day and Respect Day.
Today marks day 261 of the year, and we have 104 days left of the year.
From exploration & construction to films and celebrities, this day has certainly been an interesting one in history. Here we'll look at some important events that happened on this day throughout history.
Did you know that on this day in 1793, President George Washington marked the location for the Capitol Building in Washington DC? He would then return periodically to oversee construction himself.
Keep reading for more interesting facts about September 18th in history!
What Events Happened On September 18 In History?
2014

UN Women Goodwill Ambassador Emma Watson received a standing ovation for her gender inequality speech at the United Nations Headquarters, New York, US.
1990

Liechtenstein became the 160th member of the United Nations.
1984

Colonel Joseph William Kittinger II completed the first-ever trans-Atlantic crossing in a helium balloon.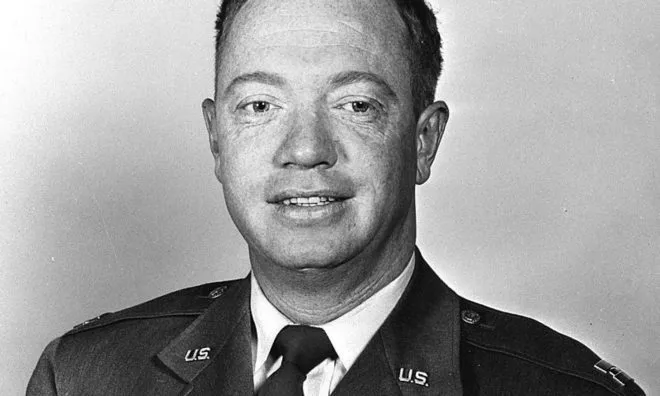 His feat is still the longest distance traveled by balloon today, as he covered 3,543.7 miles.
1977

The US spacecraft, Voyager, took the first-ever photograph of the moon and Earth together from space.
1951

The award-winning drama movie "A Streetcar Named Desire" was released in the US.

The movie was based on playwright Tennessee Williams's 1947 play of the same name. Both were highly regarded and award-winning, so in 1958, 20th Century Fox showcased a reissue of the film, which grossed $700,000.
1945

Segregation led many students to walk out of Froebel High School, Gary, Indiana.

The high school would later become the first in the city to accept black students.
1851

The New York Times published its first issue.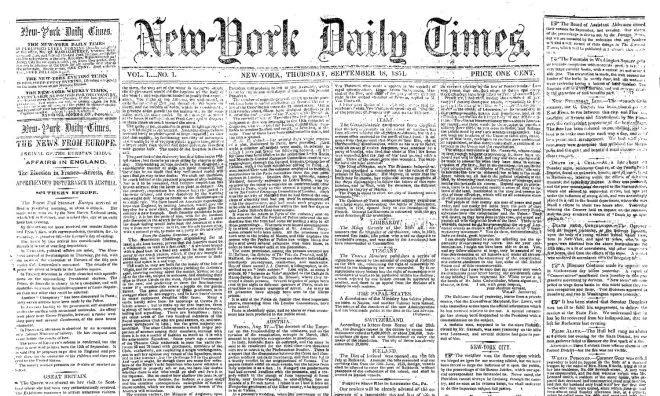 1837

Tiffany & Co was founded by Charles Tiffany and John Young in Brooklyn, Connecticut.

Tiffany and Young first founded the company as a stationary and "fancy goods" store with a $1000 loan from Tiffany's father. Only in 1953, when Charles Tiffany took complete control of the company, it began to emphasize the sale of high-end jewelry.
1809

The second Theatre Royal, Covent Garden in London, opened.

On this day, there were two performances, Shakespeare's Macbeth and a musical called The Quaker.
1793

President George Washington marked the location for the Capitol Building in Washington, DC.
1502

During his fourth and final voyage, Christopher Columbus arrived in Costa Rica.
1454

The Teutonic Knights defeated the Polish army in the Battle of Chojnice.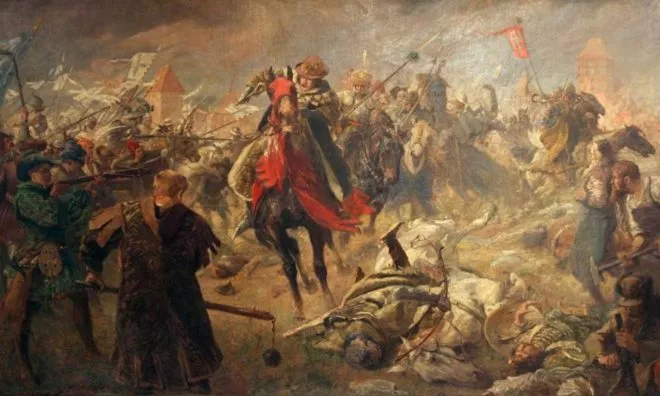 The battle happened in the early years of the "Thirteen Years' War."
96

AD

Roman Emperor Domitian was assassinated, and Marcus Cocceius Nerva became the new Emperor.
Famous Quotes Said On September 18
Here are the most famous or noteworthy quotes said on this day throughout history.
1896

"A happy man is too satisfied with the present to think too much about the future."

– Albert Einstein
1888

"The more I think about it the more I feel that there's nothing more genuinely artistic than to love people."

– Vincent van Gogh
Famous People Born On September 18
Are you celebrating your birthday today? If so, did you know that you share the same birthday as Aidan Gallagher? See what other famous people were born on this day.
2003

Aidan Gallagher

American Actor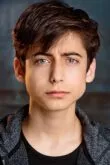 Age:

19

years old

Born In:

California, USA
1971

Jada Pinkett Smith

American Actress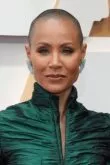 Age:

51

years old

Born In:

Maryland, USA
1973

James Marsden

American Actor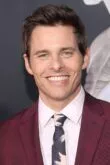 Age:

49

years old

Born In:

Oklahoma, USA
1993

Patrick Schwarzenegger

American Actor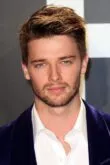 Age:

29

years old

Born In:

California, USA
Famous People Who Died On This Day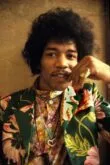 Jimi Hendrix was an American musician born on November 27, 1942. He died on this day in 1970, at age 27 in Kensington, London, England, UK.
Special Holidays On September 18
Are you looking for something to do today? Then why not find time today to celebrate the following special holidays.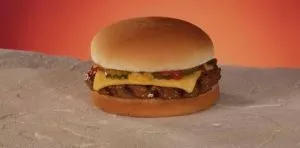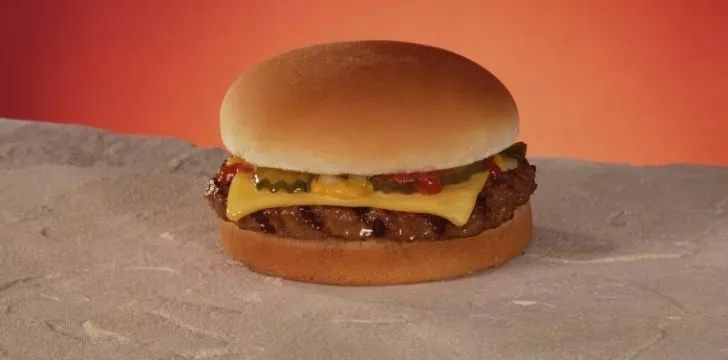 National Cheeseburger Day
No one can agree on who invented the first cheeseburger. Whoever it was, it first appeared on the scene in the 1920s. None of that really matters now, though; all that matters is that we eat cheeseburgers and thank this mystery inventor today on National Cheeseburger Day!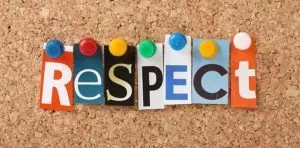 National Respect Day
Wouldn't life be wonderful if we all showed a little bit of respect instead of judging each other? National Respect Day was created to inspire us all to do just that, so spend some time today thinking about how you can change your ways to respect the people around you.
THe Fact Site's
Fun Fact Of The Day
The little piece of paper sticking out of a Hershey's Kiss is called a niggly wiggly.
September 18 Birthday Facts, Zodiac & Birthstone
If you were born on September 18th, your zodiac sign is Virgo.
Virgo is an earth sign that's represented by the Virgin. Although, it's not necessarily to do with sexual virginity, but rather more to do with this sign's dedication to the clearness of the mind and purity.
People born during September have the Sapphire birthstone. Did you know that the ancient Persians believed the earth sat on a giant sapphire, which was the reason why the sky is blue?
People born on this day were likely conceived on or around December 26 in the previous year.
A baby that is conceived on September 18th, 2023, will likely be due around June 11th, 2024.