July 31st celebrates Uncommon Instrument Awareness Day and Avocado Day.
We are now on the 212th day of the year, congratulations for making it this far into 2023. There are 152 days left until next year.
Here we're going to find out what makes the last day of July an important day in history. You'll learn about the historical events that happened on this day, as well as some notable facts and celebrity births.
Did you know that on this day in 1970, the Royal Navy stopped its issue of daily rum to its sailors? This was mainly due to problems of drunkenness aboard their naval vessels.
Keep reading for more fun & interesting facts about July 31st in history!
Events
What memorable events happened on July 31 in history? Keep reading to find out!
The first edition of the script for "Harry Potter and the Cursed Child" was published.
Michael Phelps broke the world record for the most medals won at the Olympics.
With a total of six medals (four gold and two silver), he broke the previous record set in 1964 by Larisa Latynina.
1999
NASA's Lunar Prospector spacecraft was deliberately crashed into the Moon's south pole.
Launched aboard an Athena II rocket on January 7, 1998, the Lunar Prospector's primary goal was to map the moon's polar regions and analyze the surface's composition. It was thought that there might be hydrogen deposits at the Lunar south pole. Once the mission came to its end, the Lunar Prospector was crashlanded there in the hopes that its impact would shoot out a plume of the theorized hydrogen, confirming its existence. The crashlanding was a success, but unfortunately, no plume was visible, and the theory was ultimately rejected.
1856
Christchurch, New Zealand, became the colony's first city by royal charter.
Christchurch's name had already been decided before the first European colonist ships arrived in New Zealand. The name's origin is unclear, but it's commonly accepted that it was most likely named after Oxford University's Christ Church College.
1790
Samuel Hopkins was awarded the first US patent.
Hopkins had invented a new way to get greater yields of higher quality potash, a basic form of potassium carbonate used to make soap, glass, gunpowder, and fertilizers. It was a pretty big deal back then, and both President George Washington and Thomas Jefferson signed the patent.
Famous Births
Is today your birthday? If so, you share the same birthday with Joey Richter. Here are a few other famous people born on this day.
1965
J. K. Rowling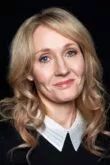 Age:
58 years old
Born In:
England, UK
1988
Charlie Carver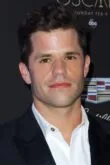 Age:
35 years old
Born In:
California, USA
1979
B. J. Novak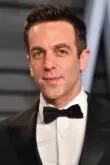 Age:
44 years old
Born In:
Massachusetts, USA
1989
Joey Richter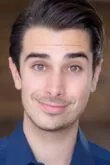 Age:
34 years old
Born In:
California, USA
Quotes
Every day brings a new quote – here are the most well-known quotes spoken or written on July 31st in history.
1844
The boundaries which divide life from death are at best shadowy and vague. Who shall say where the one ends, and where the other begins?

Edgar Allan Poe
American Writer
Special Holidays
Are you looking for something to do today? Then why not find time today to celebrate the following special holidays.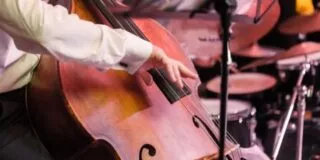 Uncommon Instrument Awareness Day
There are five main kinds of instrument families: strings, woodwind, brass, keyboards & percussion. But within those are countless instruments. So celebrate Uncommon Instrument Awareness Day by researching many of the wonderful instruments you never knew existed!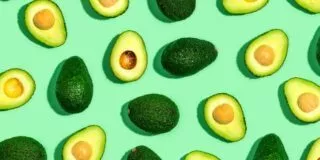 National Avocado Day
We sure hope you've stocked up on your favorite brand of tortilla chips ahead of time because we're celebrating National Avocado Day today! Don't fret if making guacamole isn't your thing as there are so many ways to eat avocados – try it on toast, a bagel, or even eat it with a spoon!
THe Fact Site's
Fun Fact Of The Day
During the entire run of Gilligan's Island, it was never revealed if "Gilligan" was his first or last name.
Birthday & Zodiac
For those of you who were born on July 31st, your zodiac sign is Leo.
Leo is the fifth zodiac sign ruled by the sun. The constellation for Leo represents the Nemean lion. In Greek mythology, the Nemean lion devastated the area of Nemea until Heracles eventually defeated the creature.
Ruby is the birthstone given to those who were born during July. The ruby is known as the king of gems and brings the bearer great fortunes, love, health, and wisdom. Along with sapphire, rubies are the second hardest natural gemstones.
If you were born on July 31st, you were likely conceived on the week of November 7th in the previous year.
A baby conceived on July 31, 2023, will likely be born around April 23, 2024.