December 12th is Poinsettia Day and Ding-A-Ling Day.
Welcome to day 346 of the year folks, there are just 12 days left until Christmas & 18 days left of the year.
This day has been an important day over the years, here you'll discover historic facts & events and learn all about the importance that this day has had in history.
Did you know that on this day in 1899, the first case of the bubonic plague was announced in Honolulu? It had arrived on rats aboard a ship that had sailed from pandemic-stricken Asia.
Keep reading for more fun & interesting facts about December 12th in history!
Events
What memorable events happened on December 12 in history? Keep reading to find out!
Famous Births
If you were born on this day, you actually have the same birthday as Mayim Bialik. Here are some other famous people born on December 12th.
Special Holidays
If you've got a few minutes spare today, why not celebrate these special holidays.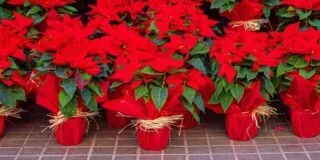 Forget Christmas lights and wreaths; in North America, it just isn't Christmas without Poinsettias! So brighten up your house and prepare for the festive season by picking up a bouquet of these fabulous flowers today.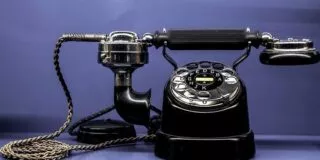 National Ding-A-Ling Day
Franky Hyle created Ding-A-Ling Day back in 1972 to encourage people to reach out to those they're out of touch with and give them a call – or a ding-a-ling, as Ding-A-Lingers like to call it. Well, what are you waiting for? It's time to ding-a-ling someone you miss!
Samsung tests phone durability with a butt-shaped robot designed to "sit" on Samsung phones repeatedly to test durability and bending.
Birthday & Zodiac
People who were born on December 12th share the Sagittarius zodiac sign.
Fire is the element given to Sagittarius. Sagittarians spread like flames in whichever direction the wind takes them while burning a light brightly under others as they go.
Blue Topaz is the birthstone given to people born in December. The icy-blue topaz provides special healing powers to those who wear it by recharging the body, mind, and spirit.
People born on this day were likely conceived on or around March 21st in the same year.
A baby that is conceived on this day will be born around September 4, 2024.