October 6th is known as Noodle Day as well as Mad Hatter Day.
Welcome to day 279 of 365! We're only 86 days away from celebrating the new year… but it's probably too early to be thinking about that yet.
Wait until you see what we have in store for you today. October 6th wouldn't be what it is without its many faces in history.
Did you know that on this day in 2010, Instagram was officially launched? The social media application gained 25,000 users on its first day.
Keep reading for more interesting facts about October 6th in history!
What Events Happened On October 6 In History?
2019

Protestors took to the streets in Hong Kong after the government announced a ban on face masks.
2012

Pope Benedict XVI's butler, Paolo Gabriele was convicted and jailed for 18 months for leaking confidential documents.
The verdict was made on the fourth day of hearings after a two-hour debate.
2010

Instagram was launched and gained 25,000 users on its first day.
1995

The 51 Pegasi b planet was discovered. It was the first discovered exoplanet around a sun-like star.
This planet is around half the size of Jupiter and orbits its star every four days. It was discovered by Michael Mayor and Didier Queloz at the Haute-Provence Observatory in France.
1979

Pope John Paul II became the first pope to visit the White House in Washington, D.C.
In his meeting with President Jimmy Carter the Pope said, "It gives me great joy to be the first pope in history to come to the capital of this nation, and I thank almighty God for this blessing."
1978

Drama romance film "Days of Heaven" by Terrence Malick was released.
1960

The American epic movie "Spartacus" premiered in New York City.
It was directed by Stanley Cupric, and starred Kirk Douglas & Laurence Olivier.
1956

Dr. Albert Sabin announced his oral vaccine against polio was ready to test.
The treatment could make a person immune for life and came in a sugar cube form that was cherry flavored.
1927

"The Jazz Singer" was released. It was the first motion picture with pre-recorded dialogue, revolutionizing the movie industry.
1889

The Moulin Rouge cabaret opened its doors in Paris for the first time.
1857

The first American Chess Congress started on this day in New York.
Daniel Willard Fiske organized the event, and it lasted until November 10. The top sixteen chess players in the US were invited to compete to win the first prize of $300.
1683

Thirteen Mennonite families arrived in Philadelphia from Germany.
This marked the beginning of forming Germantown, Philadelphia, and the introduction of the Mennonite community in the United States.
Famous People Born On October 6
If today's your birthday, you share this special day with Scarlett Hefner! Here are other famous people born on this day.
1990

Scarlett Hefner

English Actress
Age:

31

years old

Born In:

England, UK
1973

Ioan Gruffudd

Welsh Actor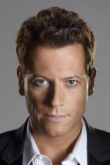 Age:

48

years old

Born In:

Wales, UK
Special Holidays On October 6
If you're looking to try something new today, here are some special holidays that might just give you an idea.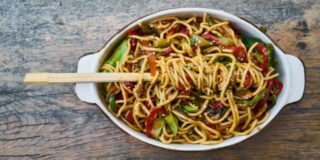 National Noodle Day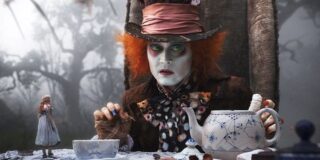 National Mad Hatter Day
Read More
October 6 Birthday Facts, Zodiac & Birthstone
Those of you who were born on October 6 share the Libra star sign.
For those of you born in October, you have the Pink Tourmaline birthstone. Tourmaline gets its name from the Sinhalese (Sri Lankan) word "tourmali," which means "mixed stones."
For people born on this day, your estimated date of conception falls on January 13 in the same year.