August 25th is officially Banana Split Day and Kiss and Make Up Day.
Welcome to day 237 of 365! We're only 128 days away from celebrating the new year… but it's probably too early to be thinking about that yet.
To help you get through the rest of the day be sure to check out what events in the past has made August 25th so important in history.
Did you know that on this day in 1768, Captain James Cook set sail on his first voyage from Plymouth headed for the Pacific Ocean? Cook and his crew would not return home for another two years and 11 months.
Keep reading for more interesting facts about August 25th in history!
What Events Happened On August 25 In History?
2012

NASA's Voyager 1 spacecraft entered interstellar space, becoming the first artificial object to do so.
2006

Naturalists Chris Atkins and Michael Taylor discovered the world's tallest tree in Redwood National Park, California.
Atkins and Taylor named the tree Hyperion, which measured 380.1 ft (115.85 m) tall, making it the largest known tree on earth.
1997

Nintendo released the first-person shooter, GoldenEye 007, for the Nintendo 64.
GoldenEye 007's development began before the Nintendo 64 was even released. The Game's developers didn't even have a development version of the console to work with while creating the game, so they had to playtest it with an older Sega controller.
1991

Belarus declared its independence from the Soviet Union.
1958

Businessman Momofuku Ando marketed the first-ever pre-cooked instant noodles.
After years of experimentation, Ando released the world's first instant noodles called Chikin Ramen.
1919

The first daily passenger air service began, going from London to Paris.
The first flights left a mile north of where Heathrow Airport now sits, and the flights were operated by Air transport & Travel Ltd, now known as British Airways.
1910

Walden W. Shaw and John D. Hertz founded the Shaw Livery Company and introduced the yellow cabs to attract passengers.
1894

A Japanese scientist, Shibasaburo Kitasato, isolated the bacterium of the Bubonic Plague.
1825

Uruguay gained independence from Brazil, which is now celebrated as a National Holiday for Uruguayans.
1804

Alicia Thornton became the first British female jockey after taking part in a horse race at York Racecourse in Knavesmire, England.
1768

Captain James Cook set sail on his first voyage from Plymouth, heading for the Pacific Ocean.
The journey was made on their ship Endeavour, which was previously called Earl of Pembroke.
1609

Astronomer Galileo demonstrated one of his earlier telescopes to Venetian lawmakers.
1515

Diego Velázquez de Cuéllar, the conquistador, founded Havana on the southern part of the island.
Havana officially moved to the north in 1519.
325

AD

The doctrine of the Holy Trinity was established after the end of the Council of Nicaea.
Famous People Born On August 25
Are you celebrating your birthday today? If so, did you know that you share the same birthday as Tim Burton? See what other famous people were born on this day.
Special Holidays On August 25
If you're looking to try something new today, here are some special holidays that might just give you an idea.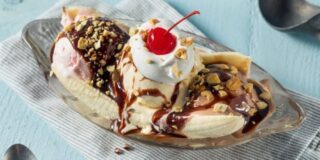 National Banana Split Day
Banana splits are quite possibly the perfect dessert, combining delicious ice cream and bananas in a way that makes them truly shine! While a banana split is a fantastic idea on any day of the year, it's pretty much mandatory today - and don't forget the toppings!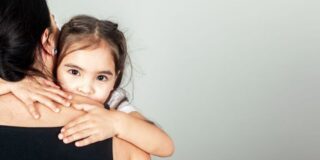 National Kiss and Make Up Day
We've all had small quarrels and fights with our loved ones, and we leave them unresolved all too often. National Kiss and Make Up Day is here to give you the opportunity to let bygones be bygones, to agree to disagree, and, most importantly, to harmoniously get on with your lives!
August 25 Birthday Facts, Zodiac & Birthstone
Everyone who was born on August 25 shares the star sign of Virgo.
Virgo is commonly the most detail-oriented of the zodiac signs. Virgos are practical, analytical, and hard-working. They're good at knowing where to look for the core of any problem.
People born in August all have the Peridot birthstone. In 2018, the Kīlauea volcano on Hawaii's biggest island saw increased activity, which led to a rare geological event, where Olivine (also known as peridot when at gem quality) was found on the ground around the volcano. In Hawaiian culture, peridots are thought to be the tears of the volcano goddess Pele.
If you were born on August 25th, you would likely have been conceived on or around December 2nd of the previous year.