February 8th is officially National Boys Scouts Day as well as Kite Flying Day.
We are now on day 39 out of 365, and have 325 days left of the year.
February the 8th is jam packed with historical theatre, movie and music events. If today is your birthday, you'll love these facts and events that all happened on this day.
Did you know that on this day in 1968, "Planet of the Apes" hit the theaters in New York City? Since the movie came out, it has raised timeless questions of humanity.
Keep reading for more fun & interesting facts about February 8th in history!
Events
What memorable events happened on February 8 in history? Keep reading to find out!
Famous Births
If you were born on this day, you share the same birthday as James Dean! Here are some famous people born on this day.
Famous Deaths
Unfortunately, February 8th has also been a day where we've had to say some goodbyes over the years…
Quotes
Memorable quotes are being said or written every day. Here we have the most notable quote ever said on February 8.
Special Holidays
If you've got a few minutes spare today, why not celebrate these special holidays.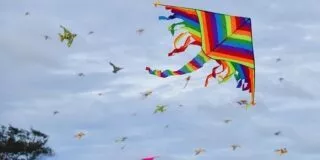 It's time to get outside and enjoy a day of simple pleasures and childlike glee. So today, on Kite Flying Day, pick up a kite and head to your local park, and see if you can catch some gusts of wind!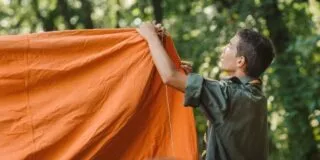 National Boys Scouts Day
The Boy Scouts of America have been doing good deeds across the nation since they were incorporated on this day back in 1910, and they're not gonna stop anytime soon! Celebrate some of America's finest citizens today and help keep this wonderful tradition going.
Julius Caesar's only son, Caesarion, was the last Pharaoh of Egypt. Even though Cleopatra swears he is Caesar's son, Caesar never officially acknowledged him.
Birthday & Zodiac
Those of you who were born on this day share the Aquarius zodiac sign.
Aquarians are incredibly assertive, and once they have made their mind up about something, there is no changing it.
For those of you born in February, you have the Amethyst birthstone. Amethyst is often associated with stability, courage, and peace, which is perfect if you're living in the cold, dark days of February.
Those who were born on this day were likely conceived the previous year on May 18.
Babies conceived on February 8th, 2023, will be due later this year around November 1st.