April 9th is known as Unicorn Day and Name Yourself Day.
Welcome to day 99 of 365! We're still 265 days away from celebrating the new year, but we've gotta look forward to something right?
This day over the years has been a big day for war and peace, politicians and the loss of many important past figures.
Did you know that on this day in 1968, Martin Luther King Jr. was laid to rest? His funeral and burial took place in his hometown of Atlanta, Georgia.
Keep reading for more fun & interesting facts about April 9th in history!
Events
What memorable events happened on April 9 in history? Keep reading to find out!
Famous Births
If today's your birthday, you share this special day with Lil Nas X! Here are other famous people born on this day.
Quotes
Of all of the quotes said on this day, these are the most well-known ones spoken on April 9th throughout history.
Special Holidays
If you're looking for something to do today, maybe these special holidays might just help to cure your boredom!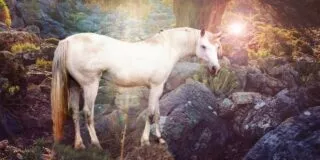 National Unicorn Day
What better way to revisit your childhood fascination with unicorns than National Unicorn Day? So get creative today – you could dress up as a unicorn, draw or paint some unicorns, watch something with unicorns in it, or even make some unicorn-themed food!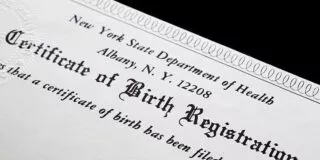 National Name Yourself Day
If you've ever had the urge to reinvent yourself or at least change your name, then you're in luck. Just for one day (at least), try calling yourself something else. Try ordering your coffee with a different name, or give yourself a silly title while making a reservation; it's a lot of fun!
As a child, Jet Li performed with the Chinese National Wushu Team for President Nixon. Nixon asked him to be his personal bodyguard, but he declined.
Birthday & Zodiac
For those of you who were born on April 9, your zodiac sign is Aries.
Aries is the first sign in the zodiac and is represented by the ram. Much like the ram, Arians often dive headfirst into whatever they feel passionate about.
If your birthday is in April, your birthstone is the Diamond. The diamond is said to bring balance, inner strength, and long-lasting relationships.
Those who were born on this day were likely conceived the previous year on July 17.
A baby that is conceived on April 9th, 2023, will be born around December 31st, 2023.