June 1st celebrates Say Something Nice Day and Dare Day.
Welcome to the very first day of June. Today marks the 152nd day of the year.
There were so many incredible events that all fell on the first day of June in years gone by including royalty events, business, sports and so much more.
Did you know that on this day in 1980, CNN made its debut as the first 24-hour news channel? It was also the first news only television channel in the US.
Keep reading for more interesting facts about June 1st in history!
What Events Happened On June 1 In History?
General Motors filed for Chapter 11 bankruptcy.
Chapter 11 of the United States Bankruptcy Code permits reorganization under the bankruptcy laws of the US.
CNN made its debut as the first 24-hour news channel.
The European Union expanded the 1951 Stresa Convention.
This change made it illegal for others to imitate cheeses already named. It was the first time union states joined together to agree on the names of cheeses.
Baseball and war hero, Hank Gowdy became the first player to enlist into the US Army during World War II.
The first payphone went into service in the US.
Phonecalls were paid for by handing over cash to an attendant. The first coin operated payphone wouldn't come into existence for another 9 years!
The Philadelphia Zoo opened. At the time, it was the only zoo in the "New World."
The zoo opened with 1,000 animals and admission was 25 cents!
Anti Slavery activist, Isabella Baumfree became a Methodist and changed her name to Sojourner Truth.
She chose the name after being approached by God who advised her to spread the truth about slavery.
Napoleon I undertook a ceremony to make his authority officially recognized.
Tennessee became the 16th state to join the United States of America.
Kentucky became the 15th state to join the United States of America.
Anne Boleyn was crowned the Queen of England at Westminster Abbey.
Famous Quotes Said On June 1st
Who said what today throughout history? Here are the most famous things people have said on this day.
2005

"Our time is limited, so don't waste it living someone else's life."

– Steve Jobs
June 1 Birthday Facts, Zodiac & Birthstone
People who were born on June 1st all share the Gemini star sign.
Air is the element given to Gemini, which is quite fitting since Geminis tend to have a way of breezing through life like the wind.
Those of you that were born in June have the Alexandrite birthstone. Alexandrite was named after Alexander II of Russia. The gems red and green colors mirrored the national military colors of imperial Russia.
If you were born on this day, you were likely conceived on the week of September 8th in the previous year.
Are you celebrating your birthday today? If so, did you know that you share the same birthday as Tom Holland? See what other famous people were born on this day.
Famous People Born On June 1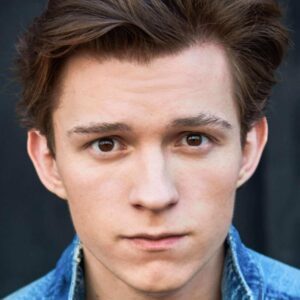 Tom Holland
English Actor
Born In:
England, United Kingdom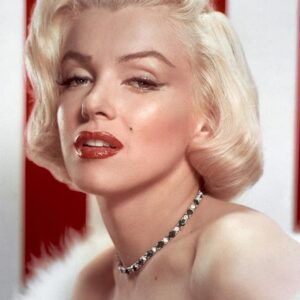 Marilyn Monroe
American Actress
Died On:
Aug 4, 1962 (Age 36)
Special Holidays On June 1st
Looking for a reason to celebrate? Well, here's a few! These unique holidays are sure to bring some enjoyment to your day.
National Say Something Nice Day
Dare Day