September 20th is officially Pepperoni Pizza Day and Punch Day.
We made it to day 263 of the year and there's only 102 days left to go until we reach the new year.
If you were born on this day or simply want to know more about what happened on this day, then you'll enjoy our top pick of past events that all happened on September 20.
Did you know that on this day in 2013, GTAV smashed records after topping $1 billion in sales within three days on the market? This was the fastest a game or blockbuster had ever achieved this.
Keep reading for more interesting facts about September 20th in history!
What Events Happened On September 20 In History?
2019

The climate change rally led by activist Greta Thunberg saw millions of protesters worldwide standing up for urgent action.
2016

An African American man, Keith Lamont Scott, was shot dead by police on Old Concord Road, Charlotte, North Carolina.
Black Lives Matter protests broke out, but the shooting officer, Brentley Vinson, was not charged as prosecutors say the shooting was justified.
2013

Grand Theft Auto V smashed records after topping $1 billion in sales.
GTA-V reached this milestone just three days after the game was released.
2011

The US military policy "don't ask, don't tell" came to an end.
This meant that the military allowed gay men, lesbians, and bisexuals to be open about their sexuality without facing discrimination. Before this, the "don't ask, don't tell" policy allowed people of any sexuality, as long as they didn't talk about it.
1990

South Ossetia declared its independence from Georgia.
1980

The first Whole Foods store opened in Austin, Texas, US.
The store was 10,500 square feet, and they had 19 staff. Sadly, on May 25, 1981, a significant flood caused the uninsured store $400,000 worth of damage, but the community helped with repairs, and lenders gave them time to rebuild.
1980

Heavy metal artist Ozzy Osbourne released his first solo album "Blizzard of Ozz."
1893

A gasoline-powered car was tested for the first time in the US, in Springfield, Massachusetts.
1854

Britain and France defeated Russia during the Battle of Alma, which was the first battle of the Crimean War.
1664

Maryland passed its first anti-amalgamation law on this day.
The law was passed to prevent white English women from being able to marry black men as, at the time, interracial marriages were common. Many states in the US followed suit and introduced this law in the coming years.
1519

Spanish navigator Ferdinand Magellan and crew set off on their adventure around the globe aboard the Victoria.
1187

The Siege of Jerusalem began and lasted for 12 days.
The siege began when the Balian of Ibelin surrendered the city to the first Saladin. Saladin was the Sultan of Egypt and Syria.
Famous Quotes Said On September 20
Below you'll find the most popular quotes people have said on September 20th throughout history.
1918

"Boredom is the legitimate kingdom of the philanthropic."

– Virginia Woolf
Famous People Born On September 20
Are you celebrating your birthday today? If so, did you know that you share the same birthday as Jon Bernthal? See what other famous people were born on this day.
1976

Jon Bernthal

American Actor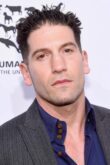 Age:

45

years old

Born In:

Washington D.C., USA
1948

George R. R. Martin

American Novelist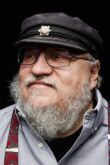 Age:

73

years old

Born In:

New Jersey, USA
Special Holidays On September 20
If you can spare some time today, here are some unique holidays you could get involved with.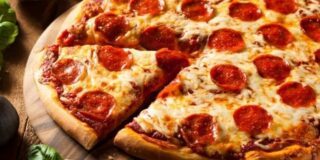 National Pepperoni Pizza Day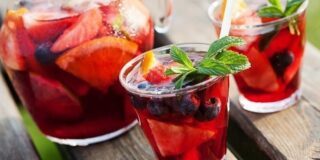 National Punch Day
September 20 Birthday Facts, Zodiac & Birthstone
People who were born on September 20 share the Virgo zodiac sign.
Virgos tend to deal with information similar to a computer; they can quickly process information and organize it into something easily understandable for themselves and others.
Sapphire is the birthstone that is allocated to anybody born during September. The name sapphire comes from the Latin word "saphirus" and the Greek "sapheiros," which both mean "blue."
People born on this day were likely conceived on or around December 28th in the previous year.