September 26th is also known as Human Resource Professional Day and Johnny Appleseed Day.
Welcome to the 269th day of the year! We're slowly getting through the year, and now have only 96 days until we reach the new year.
Let's take a moment to celebrate this day as we spend a few moments learning about some of the important historical events that happened on September 26th throughout history.
Did you know that on this day in 1949, the iconic Hollywood sign was changed to how we know it today? It initially said "Hollywoodland," but the "land" was removed during renovations.
Keep reading for more interesting facts about September 26th in history!
What Events Happened On September 26 In History?
The World Health Organization announced that they would give measles vaccinations to 800,000 children in the Democratic Republic of the Congo.
This announcement was made after reports showed that 3,500 people were dying each year from the disease.
Epic Games released the video game Fortnite Battle Royale.
Saudi Arabia became the last country in the world to lift a ban on women driving cars.
Ed Whitlock became the world's first person over the age of 70 to run a marathon in under 3 hours.
He completed the 26.2 miles in just 2 hours, 54 minutes, and 48 seconds at the Toronto Marathon.
The Umbria and Marche earthquake occurred in Italy, killing 11 people and injuring 100.
Cosmonauts Titov and Strekalov narrowly escaped the Soyuz T-10 spacecraft explosion.
Concorde made its first nonstop trip across the Atlantic from Washington, D.C. to Paris, France, in a record-breaking time of 3 hours and 32 minutes.
The iconic Hollywoodland sign was changed to just Hollywood as we know it today.
The gold dollar and three-dollar coins were abolished by the US Congress.
The famous Parthenon building in Athens, Greece, was damaged due to an attack by the Venetian army attempting to remove Turks who turned the building into a mosque.
Sir Frances Drake completed his famous circumnavigation of the world when he sailed into Plymouth aboard the Golden Hind.
William II, the third son of William the Conquer, was crowned King of England.
September 26 Birthday Facts, Zodiac & Birthstone
Everyone who was born on September 26th shares the same zodiac sign, Libra.
For those of you born in September, you have the Sapphire birthstone. Sapphires are associated with royalty and romance. They're said to symbolize fidelity and the soul.
If your birthday falls on this day, you would've likely been conceived around January 3 in the same year.
Are you celebrating your birthday today? If so, did you know that you share the same birthday as Christina Milian? See what other famous people were born on this day.
Famous People Born On September 26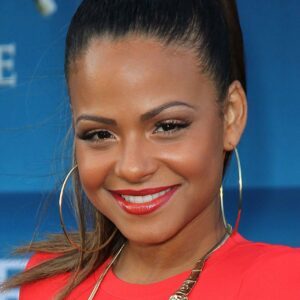 Christina Milian
American Actress
Birthday:
September 26, 1981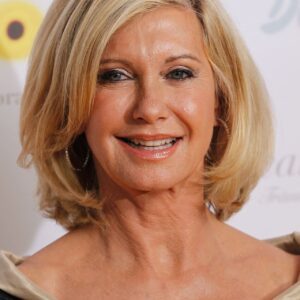 Olivia Newton-John
British-Australian Singer
Birthday:
September 26, 1948
Born In:
England, United Kingdom
Special Holidays On September 26th
If you've got a few minutes spare today, why not celebrate these special holidays.
Human Resource Professional Day
National Johnny Appleseed Day