November 23rd is Espresso Day and Fibonacci Day.
Today marks day 327 of the year, and we have 38 days left of the year.
If today is a special day for you, then you'll be amazed when you learn about what makes this day special day in history! Here you will discover the incredible past events that all happened November 23rd.
Did you know that on this day in 1889, the jukebox was presented for the first time at the Palais Royale Saloon in San Francisco? It had four sets of a very basic type of headphone so that up to four people could listen at once.
Keep reading for more interesting facts about November 23rd in history!
What Events Happened On November 23 In History?
2020

Charli D'Amelio became the first person to reach 100 million followers on TikTok.
1980

The National Black Independent Political Party (NBIPP) was formed in the US.
The African-American community in the US was becoming increasingly worried about their place in the US's political world, so they started the NBIPP. The party was created over a three-day convention held in Philadelphia from November 21-23. The group separated after just six years of political activity.
1972

The fourth and final attempt to launch the Soviet Union's N1 rocket failed.
1963

President Lyndon Johnson had his first day in office after becoming the 36th president of the United States on this day.
1924

The New York Times published Edwin Hubble's discovery that the Andromeda "nebula" is actually a galaxy.
Before Hubble's discovery, it was commonly thought that the entire universe was contained within our galaxy, the Milky Way. The discovery was made at the Mount Wilson Observatory in California, which had the world's largest telescope. Hubble's findings completely changed the way we view the universe.
1921

US President Warren G. Harding signed the Willis-Campbell Act, which took effect from this day.
The Willis-Campbell Act was a bill that stopped doctors from prescribing patients beer or alcohol as medication.
1897

J. L. Love patented his pencil sharpener in the US.
1890

King William III of the Netherlands died at age 73 and had no male heirs. His throne was given to his daughter Princess Wilhelmina.
1889

The jukebox was presented for the first time at a Palais Royale, Saloon in San Francisco, California, US.
1867

The Manchester Martyrs of the IRA were hung in front of 10,000 people at Salford Gaol, Manchester, UK.
The three men were responsible for the shooting and death of a police officer, who was transporting two leaders of the group they belonged to, the "Irish Republican Brotherhood."
1852

Lake Merced, in California, was found to have sunk 30 feet (9 meters).
There were reports of a large rumble heard at about 11:00 the night before. People discovered the lake's water significantly drained the next night.
1765

Frederick County, Maryland, US refused to pay the British Stamp Tax.
This is one of the key events leading up to the American Revolutionary War.
1654

Religious philosopher Blaise Pascal had an intense dreamlike experience he believed to be a religious vision.
This experience dramatically changed his life and he kept a written account of his experience in his coat until he died eight years after.
534

BC

Thespis of Icaria, an ancient Greek poet, became the first recorded person to act out a character in a play.
Prior to this, actors would merely speak as themselves instead of as other fictional or non-fictional characters. Thespis was also the man responsible for inventing the form of theatre known as Greek Tragedy.
Famous Quotes Said On November 23
Below you'll find the most popular things people have said on this day throughout history.
1927

"Keep your face to the sunshine and you cannot see the shadows."

– Helen Keller
Famous People Born On November 23
If today is your birthday, you have this in common with Miley Cyrus. Find out more about what famous people were born on this day.
1992

Miley Cyrus

American Singer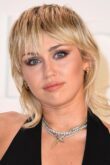 Age:

29

years old

Born In:

Tennessee, USA
Read More
1984

Lucas Grabeel

American Actor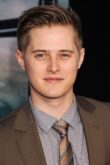 Age:

37

years old

Born In:

Missouri, USA
Special Holidays On November 23
Looking for a reason to celebrate? Well, here's a few! These unique holidays are sure to bring some enjoyment to your day.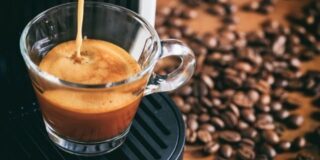 National Espresso Day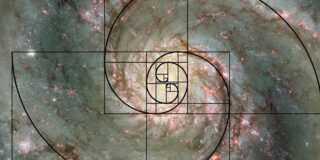 Fibonacci Day
November 23 Birthday Facts, Zodiac & Birthstone
If you were born on November 23rd, your star sign is Sagittarius.
Sagittarians are incredibly spontaneous and will jump at almost any chance for an adventure.
All those born in November have the Topaz birthstone. Topaz is a very hard and durable gemstone and provides love and affection while also providing strength and intelligence.
For people born on this day, your estimated date of conception falls on March 2nd in the same year.