November 22nd is officially Cranberry Relish Day and Go For A Ride Day.
We're now on the 326th day of the year, and have 39 days left.
This day was an important one in history. It's a day of crime, technology, music and movies. Here you'll learn about what historical events happened on this very day.
Did you know that on this day in 1995, the first of Disney's "Toy Story" movies were released to theaters in the US? It was the first entirely computer-animated feature film to be released.
Keep reading for more interesting facts about November 22nd in history!
What Events Happened On November 22 In History?
2018

After 20 years of work, the Leaning Tower of Pisa had its lean corrected by 17.7 inch (45 cm).
2017

A baby girl, named Vanellope Wilkins, had her heart put successfully back inside of her body.
She was the first baby, born in the UK, to survive being born with a condition that had her heart form outside of her body. It took a total of three operations to have her heart put inside her chest. She left the hospital on February 7, 2019.
2012

A 100 vehicle pile-up on highway in Texas killed two people and injured 120 more.
The pile-up was caused by a heavy fog.
2008

YouTube Live had the largest viewed broadcast ever, with guest artists performing from San Francisco and Tokyo.
It featured performances from many celebrities like The Black Eyed Peas, will.i.am, Katy Perry and more.
2005

Angela Merkel became the first female Chancellor of Germany.
Officially called the federal chancellor of the Federal Republic of Germany, this position is the head of the German government. The German chancellor is also the commander in chief of the German military.
2002

Riots broke out between Muslims and Christians, in Nigeria, over the Miss World Competition which killed around 250 and left over 10,000 people homeless.
1999

American country singer Toby Keith released his single "How Do You Like Me Now?!"
It was Billboard's Song of the Year for 2000.
1995

OPEC announced it planned to rollover current oil production quota to 25.42 million barrels a day.
1995

The first of Disney's "Toy Story" movies was released to theaters in the United States.
1994

The Sega Saturn was released in Japan.
The original Sega Saturn had a grey/blue color scheme when it was first released in Japan. The first shipment of 200,000 consoles sold out on the first day of sales.
1993

Neil Simon's play "Laughter on the 23rd Floor" opened at Richard Rodgers New York City theatre.
1927

Carl J.E. Eliason, from Sayner, Wisconsin, was awarded his patent for the "motor toboggan," the world's first motorized snow vehicle.
1886

The Melbourne cable tramway system opened the Victoria Bridge line in Melbourne, Australia.
1830

The second Earl Grey, famous for his tea brand, became Prime Minister of Britain.
Famous Quotes Said On November 22
Memorable quotes are being said or written every day. Here we have the most notable quote ever said on November 22.
1902

"All things are inconstant except the faith in the soul, which changes all things and fills their inconstancy with light."

– James Joyce
Famous People Born On November 22
If you're celebrating your birthday today, you share the same birthday with Scarlett Johansson! Check out these other famous people who were born on this day!
1984

Scarlett Johansson

American Actress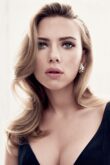 Age:

37

years old

Born In:

New York, USA
1994

Dacre Montgomery

Australian Actor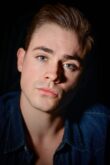 Age:

27

years old

Born In:

Western Australia, Australia
Special Holidays On November 22
If you can spare some time today, here are some unique holidays you could get involved with.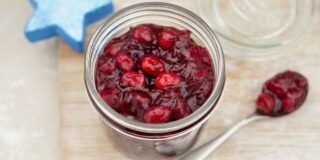 National Cranberry Relish Day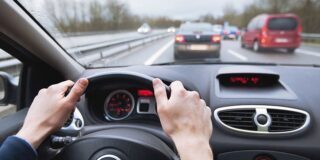 Go For A Ride Day
November 22 Birthday Facts, Zodiac & Birthstone
For those of you who were born on November 22, your star sign is Sagittarius.
Fire is the element given to Sagittarius. Sagittarians spread like flames in whichever direction the wind takes them while burning a light brightly under others as they go.
If you were born in November, your birthstone is the topaz. Legend has it that an individual who wears topaz jewelry will be blessed with the gifts of intelligence and strength.
Those who were born on November 22nd were likely conceived the same year on March 1st.