June 2nd is known as Rotisserie Chicken Day and Rocky Road Day.
Welcome to day 153 of 365! We're still 212 days away from celebrating the new year, but we've gotta look forward to something right?
One of the greatest discoveries in biology was found on this day but there were so many other interesting historical events that all fall on June 2nd. Be sure to check them out.
Did you know that on this day in 1933, the White House opened its first indoor swimming pool? It was built for Franklin D. Roosevelt's to swim in as it helped with his polio.
Keep reading for more interesting facts about June 2nd in history!
What Events Happened On June 2 In History?
The European Space Agency launched its "Mars Express," the first planetary mission in Europe.
The mission launched on this day from Baïkonur in Kazakhstan at 23:45 local time.
Up to 800 civilians and 12 soldiers died during students protest for democracy at Tiananmen Square, Beijing, China.
NASA's UK-6 was launched into space.
Once the satellite achieved orbit it was renamed from UK-6 to Ariel 6. The Ariel 6 was the last Ariel satellite to be launched.
Tom Bradley, Mayor of Los Angeles signed the first US gay rights bill.
The royal coronation of Queen Elizabeth II of England took place at Westminster Abbey, London, UK.
The coronation was the first to be televised and 27 million people in the UK alone watched it on their screens.
Italians voted to form a republic instead of a monarchy.
The White House opened its first indoor swimming pool.
The Indian Citizenship Act was signed into law.
The Act granted citizenship to around 125,000 of 300,000 indigenous persons in the US.
Inventor and electrical engineer Guglielmo Marconi applied for the patents for the radio.
Fruit producer company Dole was founded in Hawaii.
P.T. Barnum and his circus began touring the United States.
June 2 Birthday Facts, Zodiac & Birthstone
People who were born on this day share the Gemini zodiac sign.
The Gemini is alarmingly adaptable to a wide range of social situations. Whenever there is a Gemini in the room, they will be very confident with everyone around them.
All those born in June have the Alexandrite birthstone. Wearing June's birthstone in the daytime is believed to bring good luck and fortune. But wearing alexandrite at night is believed to enhance love and feelings of the heart.
People born on June 2 were likely conceived the previous year on September 9.
Is today is your birthday? If so, did you know that Zachary Quinto was also born on this day? Here are more famous people born on this day.
Famous People Born On June 2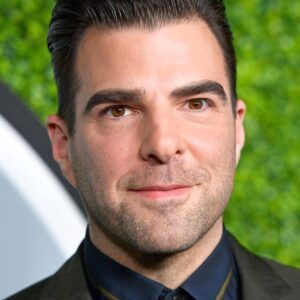 Zachary Quinto
American Actor
Born In:
Pennsylvania, USA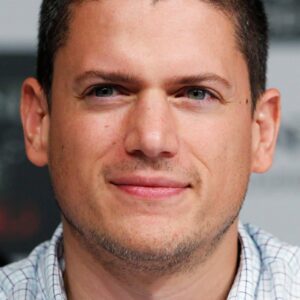 Wentworth Miller
American Actor
Born In:
England, United Kingdom
Special Holidays On June 2nd
If you're looking to try something new today, here are some special holidays that might just give you an idea.
National Rotisserie Chicken Day
National Rocky Road Day