August 31st is officially known as We Love Memoirs Day & Trail Mix Day.
Today is the 243rd day of the year, and there's only 122 days left of the year.
Let's celebrate the end of the month with these interesting historical events covering areas like past civilizations, inventions, business, sports and more.
Did you know that on this day in 1897, the first movie projector was patented by Thomas Edison? Named the kinetoscope, this device was intended only to be used by one person at a time using a peephole.
Keep reading for more interesting facts about August 31st in history!
What Events Happened On August 31 In History?
Two of Edvard Munch's stolen artworks were found after being missing for two years.
In August 2004, two gunmen took the famous "Scream" and "Madonna" paintings from the Munch Museum in Oslo, Norway, and got away in a third suspect's car. The paintings were found in Norway after a police raid on this day and were still in excellent condition.
North Korea allegedly launched Kwangmyŏngsŏng-1, its first satellite.
The North Korean government claimed that the launch was successful, but no objects were ever tracked in orbit from the launch. Outside North Korea, the launch is considered to have been a failure.
After 25 years of fighting with the British, the IRA announced a ceasefire on Britain.
Kyrgyzstan declares its independence from the Soviet Union.
Hurricane Carol hit Connecticut and Rhode Island.
It was one of the worst tropical cyclones to strike the region and killed 72 people, while causing $462 million in damages.
The first movie projector, correctly named the kinetoscope was patented by Thomas Edison.
A body was found in London, which was revealed to be Mary Ann Nichols, who was a victim of the serial killer Jack the Ripper.
The Charleston earthquake occurred, making it one of the most devastating to affect the East Coast of the US.
Sixty lives were claimed in the disaster with $6 million in damages. This is equivalent to $156 million in today's money.
Crocker-Woolworth National Bank formed its headquarters in San Francisco.
Businessman Charles Crocker partially bought out the bank formerly named Woolworth National Bank in the 1980s. Together with the founder, they formed Crocker-Woolworth National Bank and opened on this day.
The first-ever inaugural US National Championship for tennis took place in Newport, Rhode Island, USA.
Micah Rugg patented a machine for dressing bolt heads.
Hurricane San Ramón was the second of three hurricanes in a row to pass through and destroy houses and plantations across Puerto Rico, Barbados, Saint Kitts, and Nevis.
King Henry V of England died aged 35 in Château de Vincennes, France.
Henry V didn't reign for long having took to the throne in March 1413, but had great success within the military during the Hundred Year War against France. This made England one of the most powerful countries of Europe.
August 31 Birthday Facts, Zodiac & Birthstone
If you were born on this day, your star sign is Virgo.
Virgos tend to deal with information similar to a computer; they can quickly process information and organize it into something easily understandable for themselves and others.
Peridot is the birthstone given to people born in August. The peridot is a green gem that can be found in meteorites that have fallen to Earth. This makes the peridot the only wearable transparent gemstone that can come from outta space!
For people born on this day, your estimated date of conception falls on December 8th in the previous year.
If you were born on this day, you actually have the same birthday as Chris Tucker. Here are some other famous people born on August 31st.
Famous People Born On August 31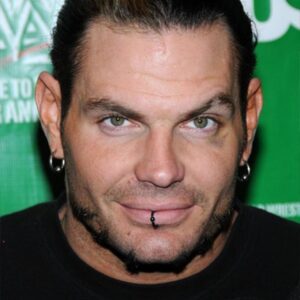 Jeffrey Nero Hardy
American Wrestler
Birthday:
August 31, 1977
Born In:
North Carolina, USA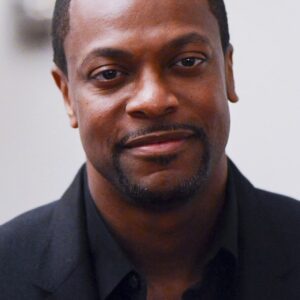 Chris Tucker
American Comedian
Birthday:
August 31, 1971
Special Holidays On August 31st
Looking for a reason to celebrate? Well, here's a few! These unique holidays are sure to bring some enjoyment to your day.
We Love Memoirs Day
National Trail Mix Day