October 15th is known as Global Handwashing Day as well as Grouch Day.
We've reached the 288th day of the year. There are 76 days left until the end of the year.
You are going to be surprised by the number of interesting events that all happened on October 15th in history.
Did you know that on this day in 1924, the Statue of Liberty's fingers, which clasp the handle of her torch, were fully installed? This was one of the finishing touches, and she was unveiled two weeks later.
Keep reading for more fun & interesting facts about October 15th in history!
Events
What memorable events happened on October 15 in history? Keep reading to find out!
The world's largest Legoland theme park opened in Winter Haven, Florida.
Famous Births
Is today your birthday? If so, you share this special day with Cameron Fuller! Check out more famous people born on this day below.
1999
Bailee Madison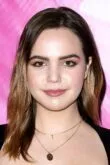 Age:
23 years old
Born In:
Florida, USA
1996
Grace Van Dien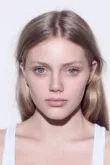 Age:
26 years old
Born In:
California, USA
1995
Cameron Fuller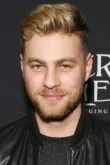 Age:
27 years old
Born In:
USA
1992
Vincent Martella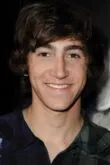 Age:
30 years old
Born In:
New York, USA
Quotes
Who said what today throughout history? Here are the most famous things people have said on this day.
1914
When one is frightened of the truth then it is never the whole truth that one has an inkling of.
Ludwig Wittgenstein
Austrian-British Philosopher
1897
Being entirely honest with oneself is a good exercise.

Sigmund Freud
Austrian Neurologist
Special Holidays
If you're looking for something to do today, maybe these special holidays might just help to cure your boredom!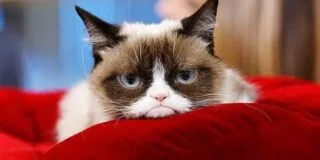 National Grouch Day
Sometimes you just want to ignore the bright side of life and wallow in misery while complaining about everything. The good news is that today is dedicated to just that – so embrace your inner Oscar or Grumpy Cat today and grump to your heart's content!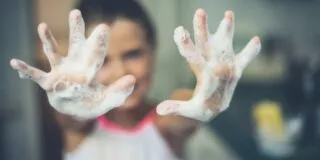 Global Handwashing Day
The cheapest and single most effective way to prevent the spread of germs is to wash your hands thoroughly and regularly. Seeing as today is Global Handwashing Day, why not watch some videos online on how to properly clean your hands, as most of us are doing it all wrong!
THe Fact Site's
Fun Fact Of The Day
Eminem's mother created a rap CD called "Set The Record Straight," directed at her son in response to Eminem's many disparaging lyrics about her.
Birthday & Zodiac
People who were born on October 15 share the Libra star sign.
Libra is the seventh sign in the modern zodiac and belongs to the Air element of the zodiac, along with Gemini and Aquarius. People born between September 23 and October 22 fall into this astrological sign.
People born in October all have the Pink Tourmaline birthstone. Tourmaline comes in almost every color of the rainbow. At one point in time, every color of tourmaline had different names; however, these days, the color is added as a prefix, such as "pink tourmaline" or "green tourmaline."
If you were born on Oct 15, your estimated date of conception would be January 22 in the same year.
The due date for a baby conceived on this day is around July 8th, 2024.