October 11th celebrates Coming Out Day and Sausage Pizza Day.
We'd like to welcome you to the 284th day of the year, with only 80 days left of this year.
This day in history was packed with fascinating historical events in space, transportation, technology and politics – and that's just to name a few!
Did you know that on this day in 1984, NASA astronaut Kathy Sullivan became the first American woman to walk in space? Her spacewalk lasted 3.5 hours while she demonstrated a refueling system.
Keep reading for more fun & interesting facts about October 11th in history!
Events
What memorable events happened on October 11 in history? Keep reading to find out!
Famous Births
If today is your birthday, you have this in common with Cardi B. Find out more about what famous people were born on this day.
1992
Cardi B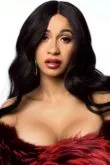 Age:
30 years old
Born In:
New York, USA
1966
Luke Perry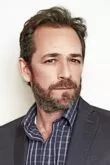 Died On:
Mar 4, 2019 (Age 52)
Born In:
Ohio, USA
1884
Eleanor Roosevelt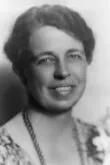 Died On:
Nov 7, 1962 (Age 78)
Born In:
New York, USA
1969
Stephen Moyer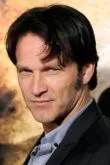 Age:
53 years old
Born In:
England, UK
1965
Lennie James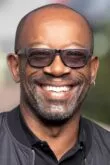 Age:
57 years old
Born In:
England, UK
Quotes
Every day brings a new quote – here are the most well-known quotes spoken or written on Oct 11th in history.
Special Holidays
If you can spare some time today, here are some unique holidays you could get involved with.
Abercrombie and Fitch offered $10,000 to cast members of "The Jersey Shore" if they'd agree to stop wearing their brand on the show.
Birthday & Zodiac
If you were born on October 11th, your star sign is Libra.
Libras are great listeners, meaning they often pick up on gossip. However, take care when spilling secrets to Libras, as they can be known as gossip queens!
Those of you that were born in October have the Pink Tourmaline birthstone. The beautiful pink color within the tourmaline is known to protect the bearer's heart while also supporting the healing of their emotions.
People born on this day were likely conceived on or around January 18 in the same year.
A baby conceived on October 11th, 2023, will likely be born around July 4th, 2024.