May 21st is officially Memo Day as well as Rapture Party Day.
Today marks day 141 of the year, and we have 224 days left of the year.
Here you're going to learn some interesting facts about this day, as well as the important, and strange events that happened on this day throughout history.
Did you know that on this day in 1981, Bob Marley received a state funeral in Jamaica? He was considered one of the pioneers of reggae and a Rastafari icon.
Keep reading for more interesting facts about May 21st in history!
What Events Happened On May 21 In History?
2013

Microsoft announced the release of the Xbox One.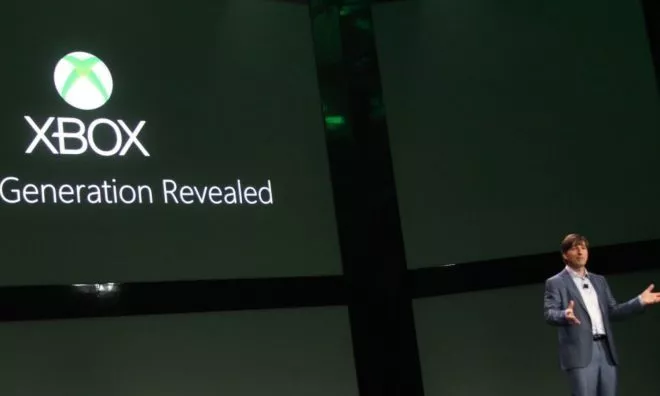 Microsoft publicly unveiled the new console's name in a press conference and presented it as an all-in-one home entertainment device.
2001

French Taubira law officially recognized the Atlantic slave trade and slavery as crimes against humanity.
1999

All My Children star Susan Lucci, at last, won a Daytime Emmy after being nominated 19 times, the longest period of unsuccessful nominations in television history.
1981

Bob Marley received a state funeral in Jamaica.

This special funeral combined elements of Ethiopian Orthodoxy and Rastafari tradition, both of which he held to. He was buried in a chapel near his birthplace with his guitar.
1972

Michelangelo's Pietà in St. Peter's Basilica in Rome was vandalized.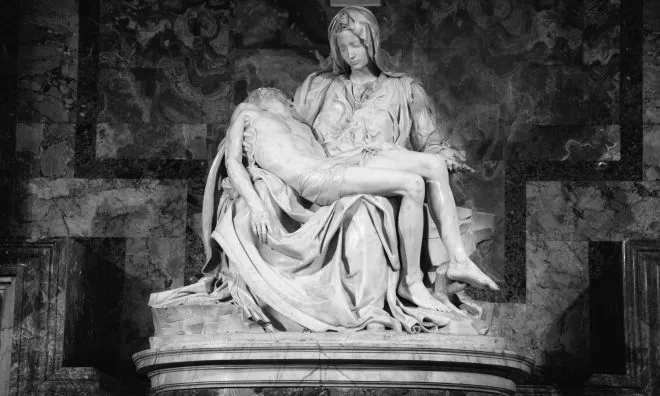 A man with a hammer attacked the statue, hitting it 15 times. He removed Mary's arm at the elbow, knocked off a chunk of her nose, and chipped one of her eyelids. Eventually, he was restrained by bystanders.
1969

NASA's Apollo 10 Spacecraft ran a test flight of the Lunar Lander Module close to the Moon's surface.

The Apollo 10 mission was the last mission to fly to the Moon before we finally put men on the Moon. The mission was essentially a test flight to ensure that all systems were operational. This included a test of the Lunar Lander Module, which flew as close as 8.4 miles (15.6 km) to the Moon's surface. The lander reached the point where it would need to use its own power to go any further and then returned to the Command Module.
1959

Gypsy opened at Broadway Theater in NYC for 702 performances.
1951

The 9th Street Art Exhibition opened.

It was a gathering of several notable artists and the stepping-out of the post-war New York avant-garde.
1932

Amelia Earhart landed near Londonderry in Northern Ireland, completing her solo transatlantic flight, making her the first woman to do so.
1927

In the Spirit of St Louis, Aviator Charles Lindbergh landed in Paris after the first-ever solo air crossing of Atlantic.
1904

The International Federation of Association Football was founded in Paris.

The Fédération Internationale de Football Association, as it's known in France, or as FIFA to most others, is the international governing body of not just soccer, but beach soccer and futsal. At its founding, the federation oversaw soccer competitions between Switzerland, Sweden, Spain, the Netherlands, Germany, France, Denmark, and Belgium.
1881

The American Red Cross was founded by Clara Barton, a pioneering American nurse.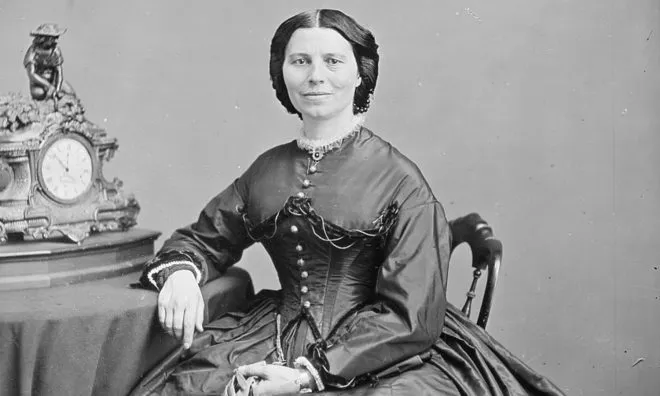 1864

Russia declared an end to the Russian-Circassian War.

After this, many Circassians were forced into exile. The day is designated to be the Circassian Day of Mourning. Over 1.5 million people were driven out, many of which died on the way out due to disease, hunger, and exhaustion.
996

AD

Otto III was crowned Holy Roman Emperor at the young age of 16.
When Otto III was three years old, his father, the previous Holy Roman Emperor, died. He was soon crowned King of Germany, but his mother and grandmother served as regents until he was fourteen. After Otto III was crowned Emperor in Rome, he quickly installed his cousin as Pope to crush any Roman uprisings.
Famous Quotes Said On May 21
Here are the most famous or noteworthy quotes said on this day throughout history.
1986

"You can get help from teachers, but you are going to have to learn a lot by yourself, sitting alone in a room."

– Dr. Seuss
Famous People Born On May 21
Is today your birthday? If so, you share the same birthday with Tom Daley. Here are a few other famous people born on this day.
1972

The Notorious B.I.G.

American Rapper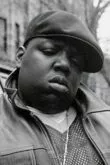 Died On:

Mar 9

,

1997

(Age

24

)

Born In:

New York, USA
1994

Tom Daley

British Diver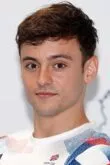 Age:

29

years old

Born In:

England, UK
Read More
1980

Gotye

Belgian-Australian Singer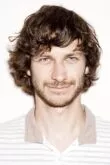 Age:

43

years old

Born In:

Bruges, Belgium
1960

Jeffrey Dahmer

American Serial Killer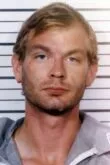 Died On:

Nov 28, 1994

(Age

34

)

Born In:

Wisconsin, USA
Read More
1970

Taylor Sheridan

American Screenwriter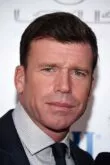 Age:

53

years old

Born In:

Texas, USA
Special Holidays On May 21
If you're looking for something to do today, maybe these special holidays might just help to cure your boredom!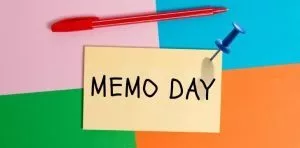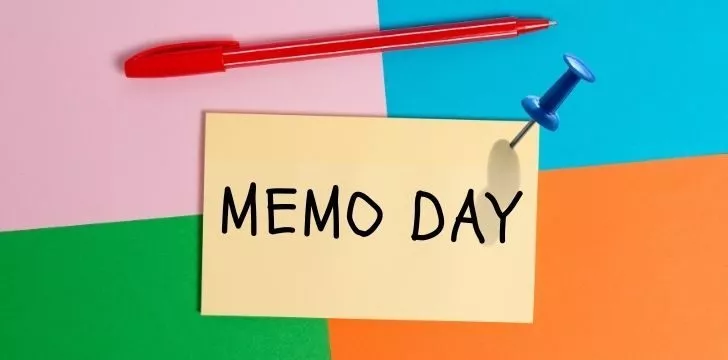 National Memo Day
Do your best and try to remember today is National Memo Day. Don't worry yourself too much, though, because if you do happen to forget all about it, we can always send you a reminder - but only if we don't forget!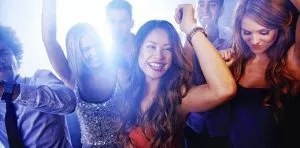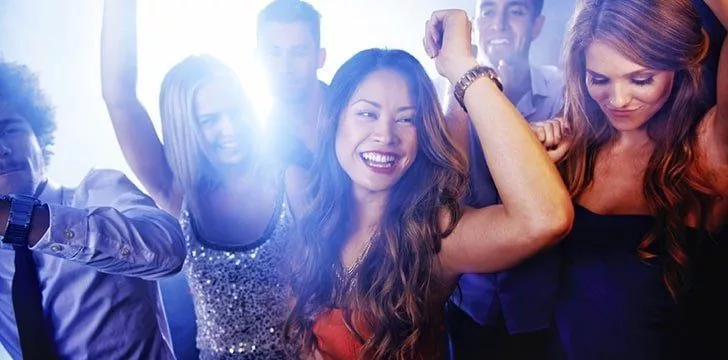 Rapture Party Day
In 2001 a Christian radio host predicted that Rapture, the beginning of the end of times, would happen on May 21, 2011. When this didn't happen, today was marked as a day to celebrate and spend your day doing things you've always wanted to do as if the world is going to end.
THe Fact Site's
Fun Fact Of The Day
At one point, 50% of the CDs produced worldwide had an AOL logo on them. The cost for the marketing campaign was in the billions – and it worked.
May 21 Birthday Facts, Zodiac & Birthstone
People who were born on this day all share the Gemini zodiac sign.
Gemini is represented by twins and is the third sign in the zodiac. Anyone who was born between May 21 and June 20 falls into this astrological sign.
Those of you that were born in May have the Emerald birthstone. The emerald was once the preferred gemstone of Egypt's most famous female Pharaoh, Cleopatra. Did you know that emeralds were mined in Egypt from as early as 330 BC, which continued until the 1700s?
People born on this day were likely conceived on or around August 28th in the previous year.
A baby that is conceived on this day will likely be born around February 11, 2024.