May 15th is celebrated as Straw Hat Day and Chocolate Chip Day.
Today marks the 135th day of the year. We're slowly getting through the year, but still have 229 days left until the end of the year.
From the introduction of one of the most iconic cartoons of all time to the founding of one of America's greatest cities, this day in history will blow your mind!
Did you know that on this day in 1928, Mickey Mouse appeared in his first cartoon? It was a silent short film called "Plane Crazy" that would later be re-released with sound.
Keep reading for more fun & interesting facts about May 15th in history!
Events
What memorable events happened on May 15 in history? Keep reading to find out!
Alabama passed the Human Life Protection Act, enacting a near-total ban on abortions.
Famous Births
Are you celebrating your birthday today? If so, did you know that you share the same birthday as Nick Purcha? See what other famous people were born on this day.
2002
Chase Hudson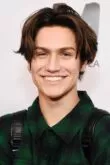 Age:
21 years old
Born In:
California, USA
1991
Jed Elliott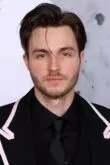 Age:
32 years old
Born In:
England, UK
1997
Nick Purcha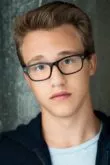 Age:
26 years old
Born In:
Canada
1981
Jamie-Lynn Sigler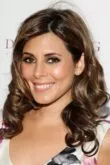 Age:
42 years old
Born In:
New York, USA
Special Holidays
Are you looking for something to do today? Then why not find time today to celebrate the following special holidays.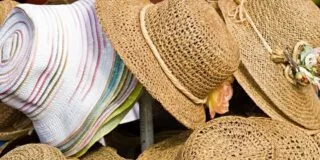 National Straw Hat Day
Straw hats can be found in all kinds of shapes and styles all over the world, and rightfully so – they're such an incredibly versatile hat! Not only do they keep the sun off your face, but they keep your head cool too. If you don't have one yet, today's the perfect excuse to buy one!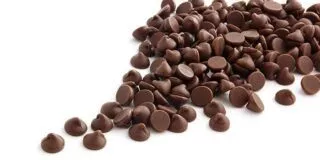 National Chocolate Chip Day
Chocolate chips make things so much better that they get their very own holiday! In honor of Chocolate Chip Day, why not try your hand baking up some delicious chocolate chip treats or experimenting and discovering new recipes that go well with chocolate chips!
THe Fact Site's
Fun Fact Of The Day
Turkey vultures use defensive vomit to get rid of any disturbing animal. They can propel their vomit up to 10 feet.
Birthday & Zodiac
Everyone who was born on this day shares the star sign of Taurus.
Taurus is represented by the bull and is the second sign in the zodiac. Taureans tend to be grounded and logical. They love routine, and they like to be fully in control of their own comfort and surroundings.
People born in May all have the Emerald birthstone. The word "emerald" comes from the ancient Greek "smaragdos," meaning "green gem." The emerald gem was believed to have magical properties that keep illnesses at bay.
Those who were born on May 15th were likely conceived the previous year on August 22nd.
A baby that is conceived on May 15, 2023, will likely be due next year around February 5.