August 7th is known as Professional Speakers Day and Particularly Preposterous Packaging Day.
Today marks day 219 of the year, and we have 146 days left of the year.
Today we are going to share some historical events that happened on August 7th including, events related to crime, religion and world disasters. Keep reading to see what makes this day so important!
Did you know that on this day in 1606, the first known performance of Shakespeare's "Macbeth" was performed? The play was performed for King James I and took place in Hampton Court in Sussex, UK.
Keep reading for more interesting facts about August 7th in history!
What Events Happened On August 7 In History?
Hollywood's first full Asian cast movie called "Crazy Rich Asians" was released.
The first American soldiers arrived in Saudi Arabia as part of the Gulf War.
Lynne Cox set a new record by swimming 2.7 miles (4.3 km) from Alaska to Siberia in a swimsuit.
She was the first to swim between the two superpowers; at the time, it was a big deal swimming between America and Russia, which was part of the Soviet Union. Research suggests that she survived the 41°F (5°C) water temperatures because she had 36% body fat when the normal average for women was between 18-25%.
Pirate alcohol smuggler Horace Alderman killed three people, including a coast guardsman and secret service agent.
The first British troops arrived in France during World War I.
Theodore Roosevelt was nominated for US president by the Progressive Party.
The Eden train wreck happened when a trail derailed from Denver, Colorado, to St Louis, Missouri.
The disaster resulted from flash flooding, where 88 people died, and 22 people went missing.
American inventor Theophilus Van Kannel was granted the patent for the revolving door.
Pope Pius VII restored the Society of Jesus.
George Washington created the Purple Heart medal that symbolizes military merit.
The first known performance of Shakespeare's "Macbeth" was performed.
The play was shown to King James I and his guest at Hampton Court in England.
The Valais witch trials started in Switzerland, making it the first witch hunt of its kind and became much more widespread over the next few decades.
August 7 Birthday Facts, Zodiac & Birthstone
Everyone who was born on this day shares the same zodiac sign, Leo.
Leo is associated with fire, along with Aries and Sagittarius. Did you know that Egyptians used to worship the constellation? They referred to as "Knem," and it was visible during the flooding of the Nile River.
Anyone born in August has the Peridot birthstone. In 2018, the Kīlauea volcano on Hawaii's biggest island saw increased activity, which led to a rare geological event, where Olivine (also known as peridot when at gem quality) was found on the ground around the volcano. In Hawaiian culture, peridots are thought to be the tears of the volcano goddess Pele.
If you were born on August 7, it's likely that you were conceived on November 14 in the previous year.
Are you celebrating your birthday today? If so, did you know that you share the same birthday as Harold Perrineau? See what other famous people were born on this day.
Famous People Born On August 7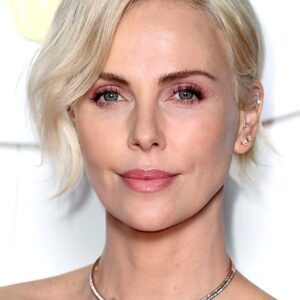 Charlize Theron
South African-American Actress
Born In:
Gauteng, South Africa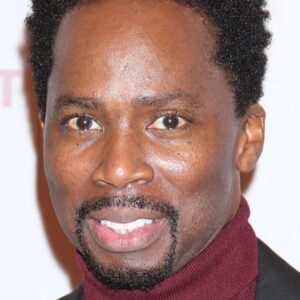 Harold Perrineau
American Actor
Special Holidays On August 7th
Are you looking for something to do today? Then why not find time today to celebrate the following special holidays.
Professional Speakers Day
Particularly Preposterous Packaging Day