December 8th is known as Brownie Day and Pretend To Be A Time Traveler Day.
We'd like to welcome you to the 342nd day of the year, with only 22 days left of this year. It's also just 16 days away from Christmas.
If you're looking for facts about December 8th, then you're in the right place as here we have a whole bunch of interesting facts & historical events that all happened on this day.
Did you know that on this day in 1864, the Clifton Suspension Bridge was finally opened? It was from this bridge that the first modern bungee jumps were taken.
Keep reading for more fun & interesting facts about December 8th in history!
Events
What memorable events happened on December 8 in history? Keep reading to find out!
Metallica became the first band to have performed on all seven continents when they held a concert in Antarctica.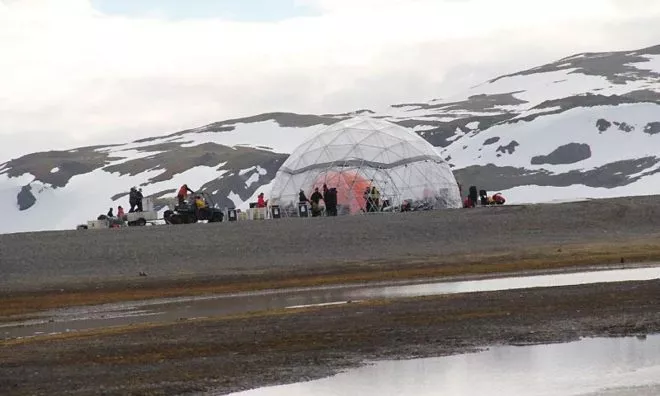 "Freeze 'em All," as Metallica dubbed the show, was held in a giant dome to protect the audience of 120 from the harsh elements. The audience had to listen to the band through headphones for fear of loud amplified music negatively affecting the delicate ecosystem of Antarctica.
Famous Births
If you were born on this day, you share the same birthday as Nicki Minaj! Here are some famous people born on this day.
Famous Deaths
Unfortunately, December 8th has also been a day where we've had to say some goodbyes over the years…
Quotes
Memorable quotes are being said or written every day. Here we have the most notable quote ever said on this day.
Special Holidays
If you're looking to try something new today, here are some special holidays that might just give you an idea.
Remote Workers are more productive than their in-office counterparts, according to 59% of employers.
Birthday & Zodiac
Everyone who was born on this day shares the zodiac sign of Sagittarius.
Due to their spontaneous streak, Sagittarians can be challenging to make longer-term plans with.
Anyone born in December has the Blue Topaz birthstone. The blue topaz promotes harmony, serenity, tranquility and helps the wearer to overcome hurt and pain.
For people born on December 8, your estimated date of conception falls on March 17 in the same year.
A baby conceived on December 8, 2023, will likely be due next year around August 31.