December 30th is the day we officially celebrate Bicarbonate of Soda Day and Bacon Day.
We'd like to give you a warm welcome to day 364 of the year! And that only means one thing, we're just 0 day away from the end of the year.
Let us quench your thirst for knowledge with these incredibly interesting historical events that all happened on December 30th throughout history.
Did you know that on this day in 2005, Tropical Storm Zeta formed in the Atlantic Ocean? It was one of only two Atlantic tropical cyclones to span two calendar years.
Keep reading for more fun & interesting facts about December 30th in history!
Events
What memorable events happened on December 30 in history? Keep reading to find out!
Famous Births
Is today your birthday? If so, you share the same birthday with Ellie Goulding. Here are a few other famous people born on this day.
Famous Deaths
Unfortunately, December 30th has also been a day where we've had to say some goodbyes over the years…
Special Holidays
Are you looking for something to do today? Well, here's a few special days that might just give you some ideas.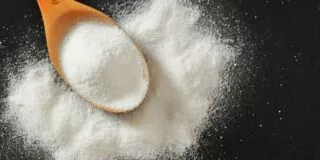 National Bicarbonate of Soda Day
90% of American households keep a box of bicarbonate of soda tucked away in their kitchens, and they're pretty right to do so! This simple white powder isn't just great for baking; it helps clean almost anything. So celebrate today by finding a new use for it in your home.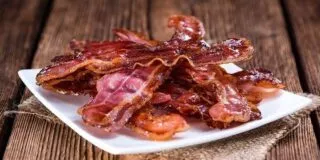 It's no surprise that bacon has developed an immense cult following; it's just so good you almost can't believe it. So, if you weren't already getting enough bacon in your life, today is Bacon Day. You can simply eat strips of bacon today or do something a little fancier with it – we don't mind!
Garfield phones have been washing up on a beach in France for over 20 years. A shipping container fell off the cargo ship in a storm, and the locals can do nothing about it.
Birthday & Zodiac
Everyone who was born on December 30th shares the star sign of Capricorn.
Capricorns are, without a shadow of a doubt, the most hardworking of all star signs.
The Blue Topaz birthstone is given to people born in December. The icy-blue topaz provides special healing powers to those who wear it by recharging the body, mind, and spirit.
If you were born on Dec 30, you were likely conceived on the week of April 8 in the same year.
The due date for a baby conceived on December 30th, 2023, is around September 22nd, 2024.