Happy April Fool's Day! What pranks or jokes have you got planned today? April 1st celebrates Fun Day and One Cent Day.
Today is the 91st day of the year, and there are 274 days left of the year.
Well here we've gathered the most and least important facts that happened on this day in history!
Did you know that on this day in 1976, Apple was launched? Now the largest publicly traded company in the US, the company had its humble beginnings in Steve Jobs' garage.
Keep reading for more interesting facts about April 1st in history!
What Events Happened On April 1 In History?
Shenzhen, China became the first Chinese city to ban the eating of cats and dogs.
This decision was geared by the Coronavirus pandemic.
NASA celebrated April Fool's Day by telling the world water had found on Mars.
The Netherlands celebrated being the first country in the world to allow same-sex marriage.
Canada formed the territory of Nunavut to recognize the traditional lands of their native Inuit people.
Marvin Gaye died after his father shot him twice in Los Angeles.
The event happened when he tried to break up an argument between his parents. Medics announced his death upon their arrival.
Apple was launched from the home of Steve Jobs and with the help of Steve Wozniak.
Their first personal computers were personally assembled and went on sale in July 1976.
The US Air Force accidentally bombed the Swiss city of Schaffhausen.
Schaffhausen lies on a small strip of land which is almost completely nestled within Germany's borders, so when the US bombers' navigation went slightly awry, they thought they were bombing Germany. 40 Swiss Civilians lost their lives that day. President Franklin D. Roosevelt personally wrote a letter of apology to the mayor of Schaffhausen, along with a gift of four million US dollars.
Bonnie and Clyde shot two highway patrolmen outside Grapevine, Texas.
Both patrolmen were quite young and helped turn public sentiment against the infamous criminal duo.
The first edition of The Standard was published in London.
Great Britain claimed The Straits Settlements: Singapore, Penang, and Malacca as crown colonies.
The Settlements became answerable directly to the Colonial Office in London instead of the government of British India, based in Calcutta.
The lost Roman city of Pompeii was rediscovered by a Spanish engineer Rocque Joaquin de Alcubierre.
The Bolivian city of Potosí was founded after vast deposits of silver were discovered in the mountains nearby.
April 1 Birthday Facts, Zodiac & Birthstone
People who were born on April Fool's Day share the Aries zodiac sign.
Aries is represented by the ram and is the first sign in the zodiac. Anyone who was born between March 21st and April 19th falls into this astrological sign.
Those of you that were born in April have the Diamond birthstone. Diamonds are associated with benefits such as happier relationships, mental clarity, balance, and prosperity. Did you know that the Ancient Romans believed Cupid's arrows were tipped with diamonds?
If you were born on this day, you were likely conceived on the week of July 9th in the previous year.
Are you celebrating your birthday today? If so, did you know that you share the same birthday as Hillary Scott? See what other famous people were born on this day.
Famous People Born On April 1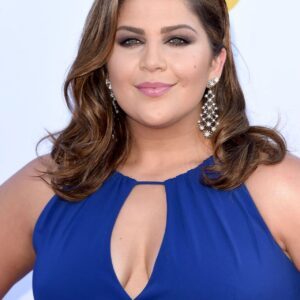 Hillary Scott
American Singer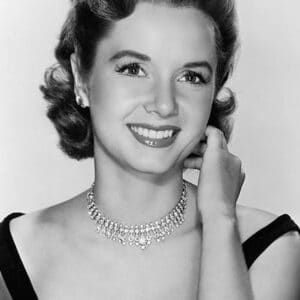 Debbie Reynolds
American Actress
Died On:
Dec 28, 2016 (Age 84)
Special Holidays On April 1st
Are you looking for something to do today? Well, here's a few special days that might just give you some ideas.
National One Cent Day
International Fun at Work Day