April 28th is the day we officially celebrate Superhero Day and Blueberry Pie Day.
We are now on day 118 out of 365, and have 247 days left of the year.
To get you through those last few days of April, be sure to read on about historical events, celebrity births, and deaths, and much more that happened on this day in history.
Did you know that on this day in 1994, The Simpsons aired its 100th episode? It was the highest rated TV show on the Fox network that week.
Keep reading for more interesting facts about April 28th in history!
What Events Happened On April 28 In History?
HBO's Game of thrones aired the longest battle ever to be shown on screen.
The episode was called "The Long night" and the battle lasted for almost 80 minutes.
Space welcomed its first tourist from Earth.
Businessman Dennis Tito spent $20 million to become the first space tourist to orbit our planet.
The Simpsons aired its 100th television episode on Fox.
Flight attendant Clarabelle "C.B." Lansing was blown out of Aloha Airlines Flight 243.
The flight departed from Hilo International Airport and was scheduled to land in Honolulu. The explosive decompression of the plane tore off a large section of the roof of the plane. Flight attendant Lansing was ejected from the plane and her body was never found. There were no other fatalities.
Boxing Champion Muhammad Ali lost his boxing title after refusing to join the army.
Muhammed Ali stated he could not join due to religious reasons. He had changed his name and converted to Islam in 1964.
Vice President Richard Nixon started a goodwill tour in South America as way of showing that the US was committed to the region.
After 104 episodes, Adventures of Superman aired it's final episode.
Adventures of Superman was first television series about Superman, which originally aired in black & white in 1952.
The Treaty of San Francisco took effect.
The treaty was put in place to guarantee peace between Japan and 48 nation allies of World War II.
Fascist Italian dictator, Benito Mussolini was executed in a small village in Northern Italy.
Partisan uprisings and Allied advancements into Italy forced Mussolini to flee. He and his mistress were captured trying to escape to Switzerland.
Billy the Kid escaped from the Lincoln County jail in Mesilla, New Mexico.
During his escape, he killed two sheriff's deputies and managed to evade capture for more than two months.
Maryland became the 7th state to join the United States of America.
Explorer Captain James Cook arrived at Botany Bay in Australia.
April 28 Birthday Facts, Zodiac & Birthstone
For those of you who were born on April 28th, your star sign is Taurus.
Taureans are remarkably passionate, whether this passion is for people, wealth, or something else. This enables them to have the drive to accomplish challenging tasks in life.
People born during April have the Diamond birthstone. Much like people born in April, diamonds are strong. Its name comes from the Greek word "adamas," which means "invincible" or "unbreakable."
For people born on Apr 28, your estimated date of conception falls on August 5 in the previous year.
Is today is your birthday? If so, you share this special day with Jorge Garcia! Check out more famous people born on this day below.
Famous People Born On April 28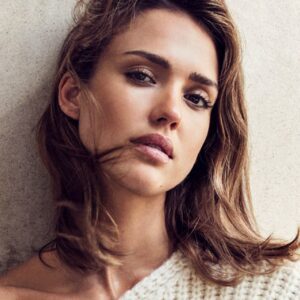 Jessica Alba
American Actress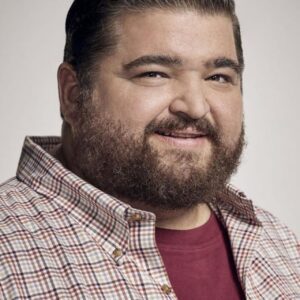 Jorge Garcia
American Actor
Special Holidays On April 28th
If you're looking to try something new today, here are some special holidays that might just give you an idea.
National Superhero Day
National Blueberry Pie Day