March 24th is officially Flatmate's Day and Tuberculosis Day.
Today marks day 83 of the year, and we have 281 days left of the year.
You're about to discover some of the most incredible historical events that all happened on this very day, including discoveries, new technologies, disasters and so much more.
Did you know that on this day in 1837, black citizens were given the right to vote in Canada? Unfortunately, racial discrimination meant their exercising of this right was initially impeded.
Keep reading for more fun & interesting facts about March 24th in history!
Events
What memorable events happened on March 24 in history? Keep reading to find out!
Five hundred and sixty people dressed as ghosts, to get a world record for the largest gathering of people dressed as ghosts.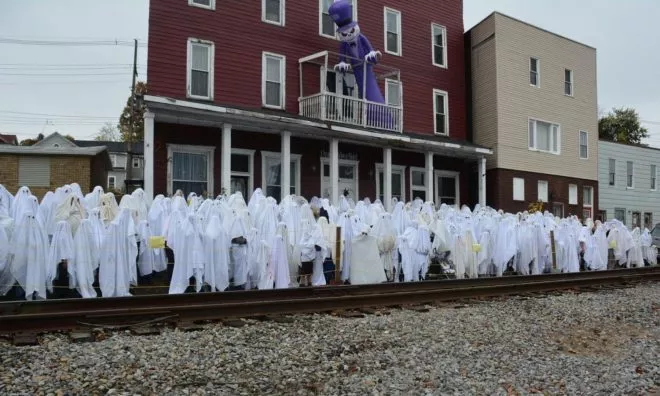 This was achieved by Mercy School Mounthawk in Tralee, Ireland, to highlight the invisibility of arthritis.
Craig David was appointed as Goodwill Ambassador against tuberculosis (TB) by the World Health Organization.
The choice came after the singer sold more than 13 million albums worldwide to help fund the fight against TB.
1999
A truck carrying margarine and flour caught fire inside the Mont Blanc Tunnel.
Fire crews were unable to reach the transport truck as vehicles traveling through the tunnel became trapped. Thirty-nine people were killed. Significant changes were made to the tunnel to improve its safety after this.
1993
Carolyn & Eugene Shoemaker and David Levy discovered the Shoemaker-Levy 9 comet.
The trio discovered the comet using a rather run-of-the-mill Schmidt telescope while searching the skies for near-earth objects in California. The comet was particularly interesting because it was the first active comet seen orbiting a planet. Even more spectacular was the comet's collision with Jupiter the following year, as it was the first time in history we could directly observe two objects from the Solar System colliding.
1603
King James VI of Scotland was crowned King James I of England and Ireland.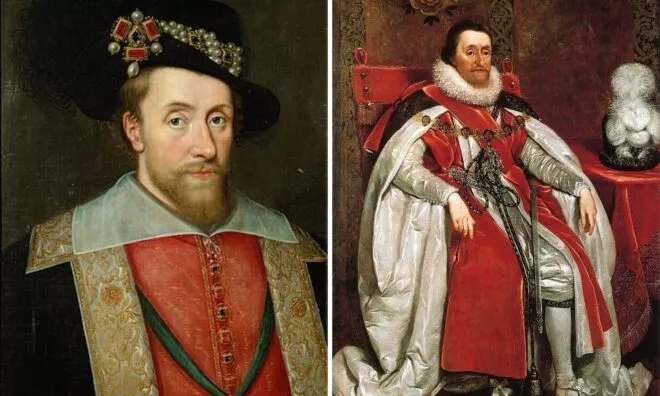 James' mother was Mary, Queen of Scots, who gave up the Scottish throne to allow him to rule from the young age of thirteen months. James was also the great-great-grandson of King Henry VII, so when Elizabeth I died in 1603 with no rightful heirs, the throne of England and Ireland was left to James. When he became King James of England and Ireland, he remained as King of Scotland, uniting the three nations.
Famous Births
If you were born on this day, you share your birthday with Jim Parsons. Find out who else was born on March 24th below!
1965
The Undertaker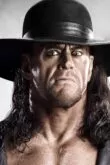 Age:
58 years old
Born In:
Texas, USA
1973
Jim Parsons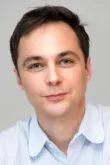 Age:
50 years old
Born In:
Texas, USA
1874
Harry Houdini
Hungarian-American
Illusionist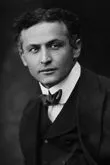 Died On:
Oct 31, 1926 (Age 52)
Born In:
Budapest, Hungary
1974
Alyson Hannigan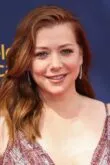 Age:
49 years old
Born In:
Washington D.C., USA
Special Holidays
Here are some interesting holidays that are celebrated on this day.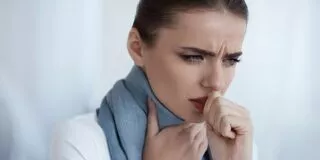 World Tuberculosis Day
Millions of people worldwide die from tuberculosis each year. A tragedy made even greater by the fact that it's a curable disease. Tuberculosis Day raises awareness of this infection, and you can take part by learning more about TB or donating to help treat it.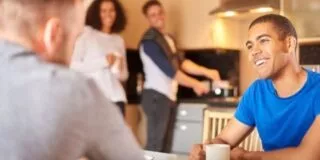 Flatmates Day
Flatmates can either make your life hell or become your best friends, so it's important that you be the best flatmate you can be! Gather up your flatmates today and do something special with them; a movie or board games night is always a great bonding experience!
THe Fact Site's
Fun Fact Of The Day
Bubble wrap was initially invented to be wallpaper. The creators tried to make plastic wallpaper with a paper backing, but it came out with plastic backing.
Birthday & Zodiac
For those of you who were born on March 24th, your zodiac sign is Aries.
Aries send out positive energy into everything and everybody around them. Feeding off this power source can be exhilarating for other signs.
If you were born in March, your birthstone is aquamarine. The aquamarine crystal is believed to bring peace, tranquility, and harmony while keeping one's mind clear.
People born on this day were likely conceived on or around July 1 in the previous year.
Babies conceived on this day will likely be born around December 15, 2023.