February 4th is Homemade Soup Day and Thank a Mailman Day.
We've reached the 35th day of the year. There are 329 days left until the end of the year.
Find out some interesting facts about this day with these events including, several technological creations and incredible historical events.
Did you know that on this day in 1962, the Sun, the Moon, Mercury, Venus, Earth, Mars, Jupiter and Saturn all aligned? To top it off there was a total eclipse of the Sun!
Keep reading for more fun & interesting facts about February 4th in history!
Events
What memorable events happened on February 4 in history? Keep reading to find out!
Famous Births
Are you celebrating your birthday today? If so, did you know that you share the same birthday as Rosa Parks? See what other famous people were born on this day.
Special Holidays
If you're looking to try something new today, here are some special holidays that might just give you an idea.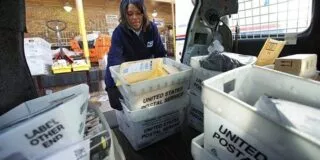 National Thank a Mail Carrier Day
Mail carriers are all too frequently taken for granted, even though they're out there delivering you your mail through rain, sleet, snow, or hail. So when you see your mailman or mailwoman today, show how much you appreciate them with a smile or even a gift!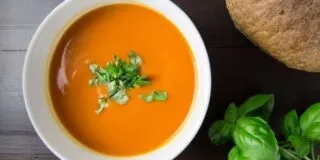 National Homemade Soup Day
A yummy bowl of soup works wonders on warming the body and mind – especially on a cold winter's day. Well, today is Homemade Soup Day, so why not make a big bowl of the hot stuff to warm up the whole family?
The world's first motel is in San Luis Obispo, which was built in 1925. When opened, it cost $1.25 for a two-room bungalow with a kitchen and a private adjoining garage.
Birthday & Zodiac
Those of you who were born on February 4th share the Aquarius star sign.
Those born under the Aquarius zodiac sign are water-bearers because they pass on knowledge to others.
People born in February all have the Amethyst birthstone. Amethyst is a symbol of courage and strong relationships. There was a time in history when only royalty could wear the gem.
If you were born on February 4th, your estimated date of conception would be May 14th in the previous year.
A baby that is conceived on this day will be born around October 28th, 2023.