This site contains affiliate links to products. We may receive a commission for purchases made through these links.
Shawn Mendes became an overnight megastar, simply through a six-second Vine video of himself singing.
He's both musically and vocally talented – and multi-lingual! What else could you want?!
Here are 50 interesting facts about the brilliant, sometimes shy, and modestly humble Canadian popstar.
Shawn Peter Raul Mendes is 22 years old. He was was born on 8th August 1998 in Toronto, Ontario in Canada.
His mother Karen was born in England and is a real estate agent, and his father Manuel, is a business man.
He gets his second name from his father, who has Portuguese heritage.
He went to the Pine Ridge Secondary School in the Pickering suburb of Ontario.
At School he enjoyed playing Ice Hockey, Soccer and he enjoyed long-boarding.
He can play both the piano and the guitar.
He is 6'2″ (1.87 meters) tall.
Shawn Mendes gained his popularity through video-sharing app Vine, where he would release six-second snippets of him singing renditions of popular songs.
Within months of Vineing, Shawn had a following of millions of subscribers, as well as millions of views on each of his videos.
In 2014, Shawn caught the eye of artist manager Andrew Gertler and Island Records A&R Ziggy Chareton, leading him to sign a record deal with them.
Before becoming a singer, Shawn said he wanted to become an actor.
Shawn got verified on Twitter the same day he got signed to Island Records.
Shawn released his debut single "The Life of the Party" in June 2014, which went on to become a massive hit.
This record earned him the title of the youngest person to debut in the top 25 on the Billboard Hot 100, at just 15 years, 11 months and 4 days of age.
Shawn Mendes is the youngest artist since Justin Bieber to have a Number One album!
Shawn released his debut EP, The Shawn Mendes EP, in July 2014.
The Shawn Mendes EP reached Number 1 on iTunes in 37 minutes.
In some of his videos that he has uploaded to YouTube, Shawn just sings in them and lets other musicians collaborate with him by playing instruments.
Shawn only started learning how to play guitar when he was 13, tutoring himself by using videos on YouTube.
Shawn's first ever concert was on 26th October 2013.
Before his signing to Island Records, Shawn was a member of the MagCon Tour along with other young musicians and social media stars including Nash Grier, Cameron Dallas and Jack Johnson & Jack Gilinsky.
Shawn was also on an nationwide tour opening for young superstar Austin Mahone.
Shawn released his first studio album, Handwritten, in April 2015.
In early 2016, Shawn made the Forbes '30 under 30: Music' list at the age of only 17.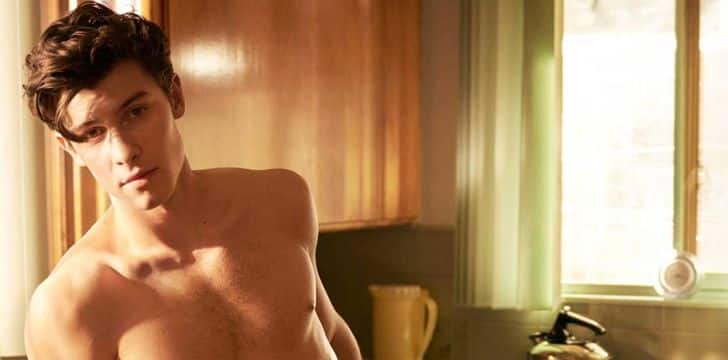 Shawn had his first U.K. Number One Hit with 'Stitches' in January 2016, which also made it into the Top Ten in the U.S. and Canada.
After watching some of his videos, musical mega-star Ed Sheeran flew Shawn to Los Angeles for dinner.
He lived in Pickering with his parents and his sister Aaliyah until 2017. He now has his own condo.
Shawn can only speak English fluently, however he does know some Spanish & Portuguese.
His favorite color is blue.
He dislikes ladybugs!
Shawn loves cereal and eats three times as fast as a normal human!
He loves to work out, and does it at least once every day.
Shawn loves swimming, but hates deep water.
His favorite foods are muffins, omelets, almonds and chocolate-chip cookies. His least favorite food are tomatoes.
Shawn Mendes admitted that he secretly enjoys cooking.
He doesn't remember the first album he ever bought, but he knows it was either a Hannah Montana album or a Shania Twain album.
Shawn has said before he would love to collaborate with Ed Sheeran, Justin Bieber, Logic and Eminem.
Shawn Mendes has an allergic reaction to mosquitoes.
He is a huge fan of Lost,The 100 and Grey's Anatomy – he says he watches the shows religiously.
On Christmas Day 2014, Shawn Mendes posted his Snapchat on Twitter, it is shawnmendes1.
He won the Teen Choice Award for Webstar in Music in 2014.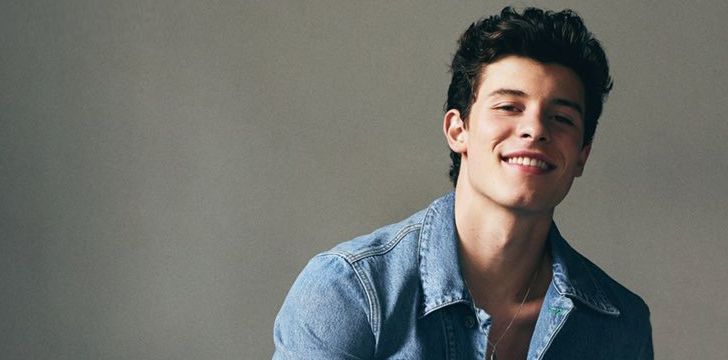 On 3rd November 2014, Shawn announced that he would be touring with Taylor Swift as one of the opening acts on her 1989 tour.
Shawn sleeps better in the tour bus than he does in hotels.
He has a pair of slippers just for his tour bus.
Every night, Shawn likes to play Boom Beach on his iPad!
Time magazine included him in its list of the 25 most influential teens of 2014.
On 19th April 2015, Shawn reached 3 million followers on Twitter. He reached 3 million Instagram followers on 12th May 2015.
Before going on stage, Shawn always has to use the bathroom.
Shawn himself has said that he never started posting Vines to become famous, he "was just doing it for fun".
His official Instagram profile is 'shawnmendes'.