This article contains links to products we recommend. If you buy something through one of those links, we get a small commission, which helps us keep the site running.
Cameron Dallas has become an internet sensation by simply making us laugh on Vine by posting videos of himself pranking his family and friends, but that's only just the beginning!
Check out these 40 fun facts about Cameron Dallas!
His full name is Cameron Alexander Dallas, and goes by the nickname of 'Cam'.
Cameron Dallas is 25 years old. He was born on 8th September 1994 in New York City.
Cameron Dallas is 5′ 9″ tall (1.75 meters).
He was raised in Chino, California by his mother Gina Dallas.
Cameron's sister, Sierra Dallas, is also very popular online.
He is half Scottish, a quarter German, and a quarter Mexican.
Cameron is a Virgo.
Cameron has a Husky dog named Jax.
His favorite colors are blue & green.
Cameron Dallas first joined YouTube on 10th September 2012.
Cam's career started in September 2013, when he posted Vines of himself playing pranks on his family and friends.
He has a shoe size of 11.
He says that his favorite clothing brand is Volcom.
Cameron is a fan of R&B music.
He loves to watch the television show 'That 70's Show'.
As well as an internet sensation, he is also an actor & model.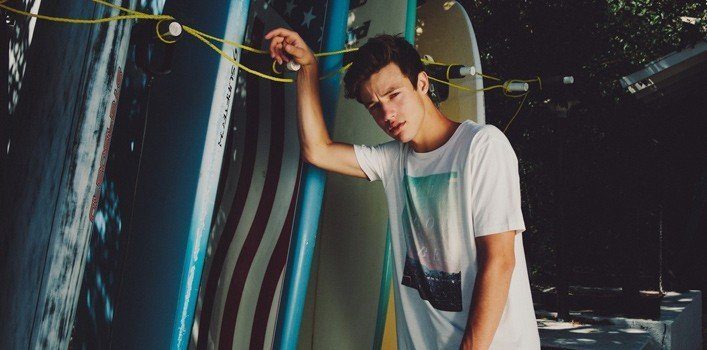 Cameron is an organ donor.
His best friend is Aaron Carpenter.
On 21st February 2014, Cameron had an accident where he stood on a can, and had to have 13 stitches in his foot.
Cameron, along with Nash & Hayes Grier, have their own fashion line called United XXVI.
In 2013, he did the voice for Freddie in the film, Frog Kingdom.
His first feature film was called Expelled released in 2014. Where he plays a prankster called Felix.
On 20th April 2015, Cameron Dallas released his first single called 'She Bad'.
He also sung alongside Daniel Skye for 'All I Want' in May 2015.
In May 2015, Cameron Dallas starred in two episodes of American Odyssey.
Cameron stars in the 2016 feature film The Outfield as Frankie Payton.
Cam won the Teen Choice Awards in 2014 & 2015 for 'Choice Web: Viner'.
He enjoys the candy, Reese's Pieces.
Cameron loves roller coasters.
Cameron Dallas is a skateboarder.
His choice in girls is quite specific, he likes brunettes, shorter than himself, freckles and girls that are confident enough to not wear too much make-up.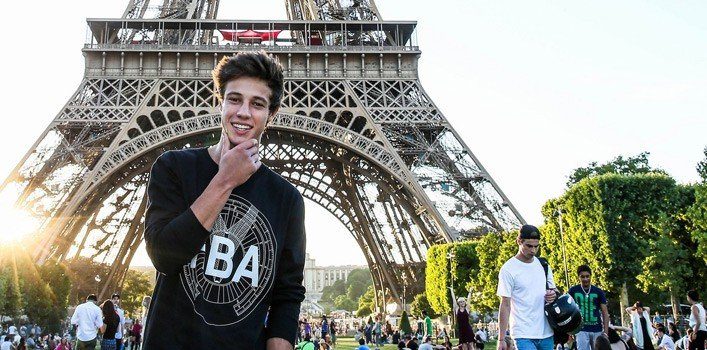 For Christmas in 2015, Cameron Dallas spent the day with his dad, which was the first Christmas with his father in 16 years!
His favorite flavor of ice cream is chocolate chip cookie dough. He also loves Mexican food & normally tweets whenever he eats it!
He hates people who brag.
Cameron dislikes Nutella.
He had a role in the 2016 film, Bad Neighbors 2.
Cameron used to have braces when he was younger.
His favorite sport for a girl to play is volleyball.
Cameron says he would date a fan, as long as they weren't too obsessive.
His twitter is @camerondallas,  his Snapchat & Instagram name is also camerondallas.