She was once a member of the girl group Fifth Harmony, but Camila Cabello has since gone solo, and there seems to be no stopping her.
Amidst all the fame and success, Camila manages to stay very down to earth, and even fangirls when she meets her favorite celebrities.
Find out more about this talented singer-songwriter with these 35 fun facts about Camila Cabello!
Camila Cabello's full name is Karla Camila Cabello Estrabao.
She is 22 years old and was born on March 3rd, 1997 at 9:00 am. Her star sign is Pieces.
Camila was born in Havana, Cuba. Her family moved back and forth between Havana and Mexico City, before they relocated to Miami, Florida when Camila was five years old.
Camila didn't gain American citizenship until 2008.
Camila left high school in the 2012-2013 school year when she was in the 9th grade to pursue a singing career. She later acquired a high school diploma through homeschooling.
When Camila auditioned for "The X Factor" in 2012, she entered solo. She was eliminated early on, but was brought back and put together with four other girls to form a girl group, Fifth Harmony.
Fifth Harmony finished in third place and ended up signing a deal with Simon Cowell's record company.
The group experienced immense success, but Camila left the group in late 2016 to pursue a solo career.
Camila Cabello is 5′ 2″ tall (1.57 m).
Camila revealed in a 2018 interview that she is a vegan.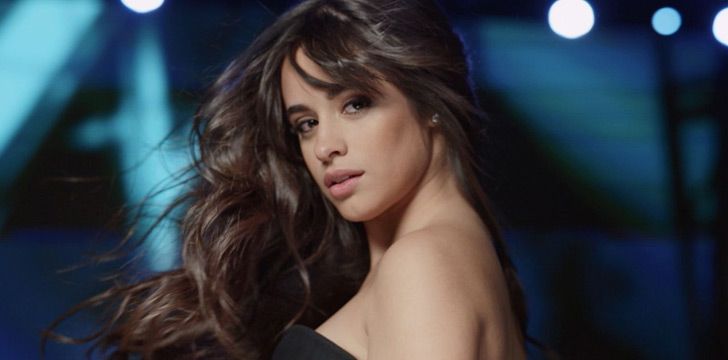 She loves Disney movies, and her favorite Disney character is Peter Pan.
When Camila first came to the U.S., she didn't know English. She ended up quickly learning through TV shows.
Camila once binge watched "Gossip Girl" in 24 hours.
Her breakout hit, "Havana," topped the Billboard's Pop Songs for seven weeks, which is the longest streak for a female artist since Taylor Swift's, "I Knew You Were Trouble" in 2013.
Pharrell Williams sings the backing vocals on "Havana" which he also helped write.
The cover image for her first album, "Camila," was taken in the Little Havana neighborhood in Miami.
Camila is a big soccer fan, and she roots for Brazil's national team.
While she was in Fifth Harmony, they covered "Lego House" by Ed Sheeran. He tweeted them praise for the cover, which Camila framed and put up in her room.
Taylor Swift is good friends with Camila. Taylor even threw Camila an impromptu 18th birthday party when she found out Camila didn't have any plans.
Surprisingly, Camila says that if she wasn't a singer she would want to be a dentist or barista.
Camila owns every single album from Demi Lovato.
In all but one of her performances on "The X Factor," Camila is wearing a bow.
Her favorite fruit are bananas – she says she eats bananas with everything.
Her favorite pizza is thick crust with lots of tomato sauce and pineapple.
Camila is a huge fan of the "Harry Potter" series, but her favorite book of all time is "The Book Thief."
When former President Barack Obama said Havana was one of his favorite songs of 2017, Camila flipped out on Twitter with excitement.
When she was still in school, Camila auditioned for her school choir. She got nervous and forgot the words and didn't make it in. She did make it the next year, however!
Her style icon is Audrey Hepburn.
Camila Cabello's fanbase are known as "Camilizers".
As of 2019, she can't ride bicycle and she also can't drive.
In less than a year of going solo, Camila won 18 awards.
Camila once asked an Uber driver for his number after they bonded over the movie "La La Land" but he never texted her back.
Her favorite city in the U.S. is New York City. She wants an apartment there, but she says she wouldn't want to live there in a winter.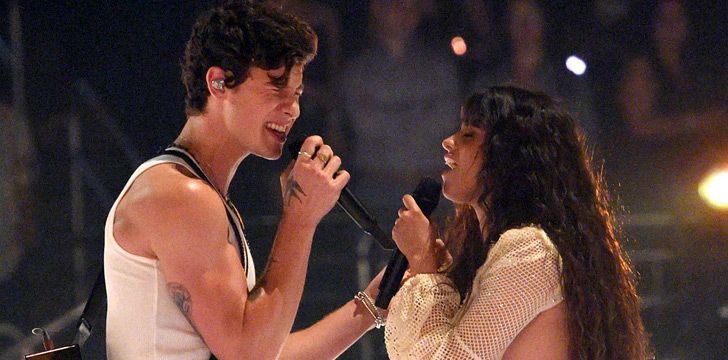 Camila and Shawn Mendes started writing "I Know What You Did Last Summer" together while they were backstage at a Taylor Swift concert.
Their 2019 hit Señorita was composed by 8 musicians and took more than 15 months to complete it.