Since its release in March 2020, everyone has been talking about the new Netflix docuseries "Tiger King: Murder, Mayhem and Madness".
With an array of eccentric characters, and it's twisting and surprising storyline, it has something for everyone.
Whether you are team Joe Exotic or team Carol Baskin, the one thing everyone seems to agree on is Team Tiger.
If you've already seen the series and can't get enough, or you are wondering what all the fuss is about, we hope the below facts will help keep you entertained.
Tiger King has reignited the discussion around the disappearance of Don Lewis.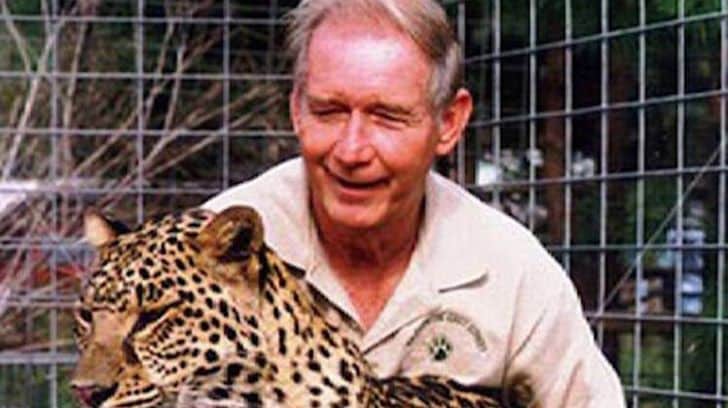 One of the most interesting and most spoken about stories from this docuseries is the feud between Joe Exotic and Carole Baskin.
Carole Baskin, an outspoken animal rights activist, runs the animal sanctuary Big Cat Rescue in Florida.
It's revealed early on in this series that her second husband, Don Lewis, went missing in August of 1997, never to be seen again, leaving his wealth to his wife, Carole.
Joe Exotic, along with many members of Don's family point the finger towards Carole, accusing her of murdering him and either feeding the body to her tigers or burying her below her septic tank.
Carole has always denied any involvement in her husband's disappearance, and the police have no evidence to suggest otherwise.
Since the series aired on Netflix, however, law enforcement in the Tampa, Florida area, where Don lived with Carole, have publicly announced they are looking for new leads on the disappearance of Don.
According to the Sherrif taking on this case, he has had to assign a detective supervisor to handle the vast amount of leads that are coming in daily.
The show has attracted a lot of celebrity fans.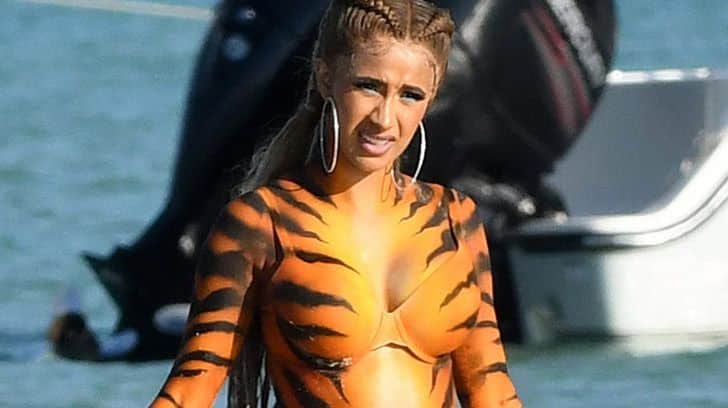 Due to the social distancing guidelines that were enforced all around the world during the launch of this Netflix docuseries, many people, including celebrities have been looking for something to take their mind of things.
This has caused the show to be watched by tens of millions, including many celebrities who are just as obsessed with the series as anyone else.
Many such celebrities have gone to their social media to show support for various characters throughout the show, especially Joe Exotic.
Cardi B expressed an interest in setting up a Go Fund Me for the release of Joe Exotic.
O. J. Simpson has expressed his views on the disappearance of Don Lewis, and even Kim Kardashian has weighed in, expressing her views on the truth behind the disappearance.
Joe Exotic's zoo is still open.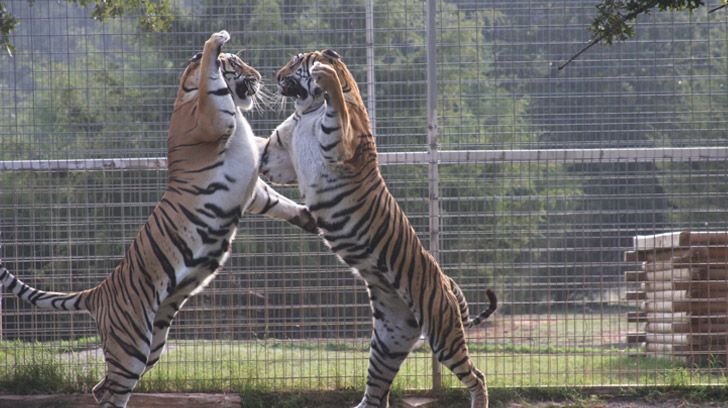 After Joe's former business partner Jeff Lowe took over Joe's G.W Zoo, it was quickly renamed to the Greater Wynnewood Exotic Animal Park, in an attempt to distance itself from its previous owner.
All is not well at this zoo, it seems, after Eric Goode, who worked on the Netflix series received a text message from Lowe, stating that they are struggling financially.
According to Lowe, this has little to do with the current situation of the world but has been an ongoing thing for some time now.
It is estimated that it cost approximately $200 to feed a tiger every week, with around 200 big cats currently living at the zoo!
Joe didn't sing his own songs on Tiger King.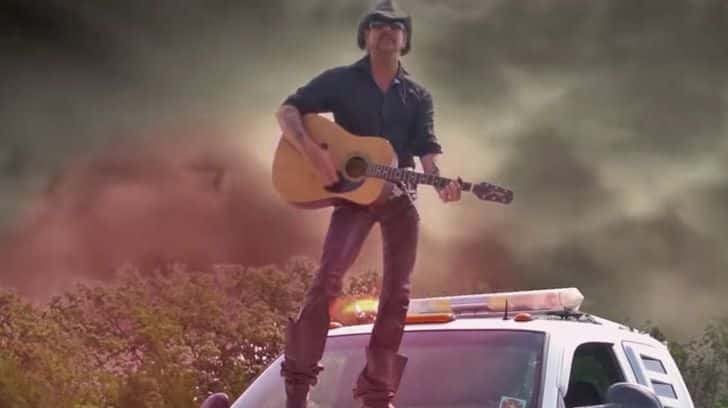 Throughout the series, we often hear of Joe speaking about his country music and see it for sale within his gift shop.
His music plays an important role during his feud with Carole Baskin, with his song "Here Kitty Kitty", depicting a Carole Baskin look-a-like feeding body parts to a tiger.
Whilst Joe did play his role in some of these songs, most of them were mimed by Joe, and were written and sung by two musicians Vince Johnson and Danny Clinton.
Sadly Clinton passed away in October 2019.
Carole Baskin has invited Kim Kardashian over to her place for a visit!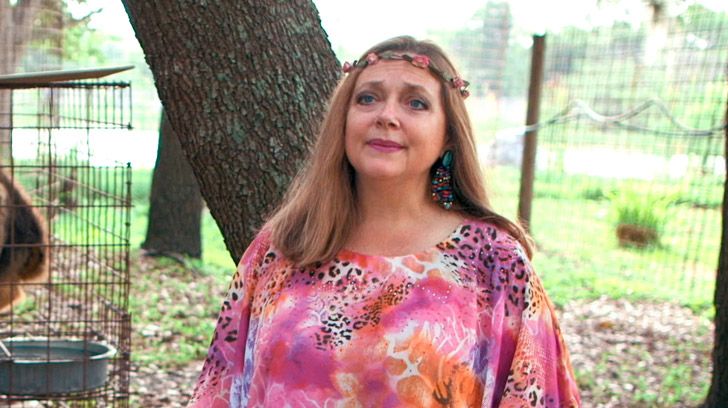 After Kim Kardashian's tweet that expressed her views on the disappearance of Carole's first husband, Don Lewis, she was contacted by Carole's Big Cat Rescue account.
In this tweet, the Big Cat Rescue team invited Kim over to visit the sanctuary and to meet Carole Baskin herself.
The offer has been looked upon rather negatively by followers of Kim Kardashian and fans of the show, and she has yet to publicly reply to this offer.
Filming for Tiger King began in 2014 and didn't finish until early 2020.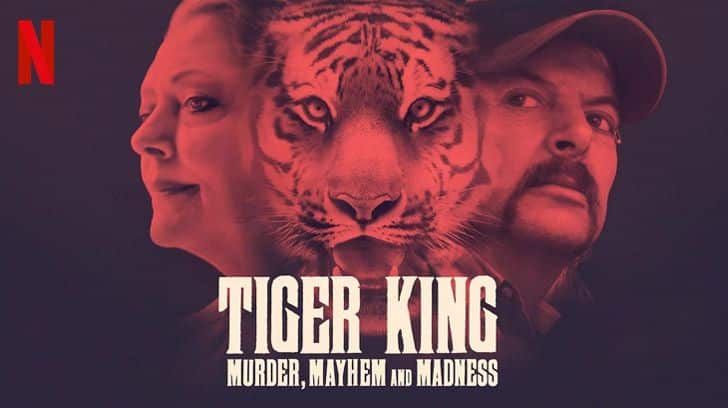 Tiger King was released on Netflix on March 20, 2020, and the filming for the show didn't finish until early 2020, just a few months before its release.
The directors began filming in early 2014, and the show had originally intended to investigate an infamous Florida-based snake dealer.
As they were on set filming, the film crew came across a man who had a snow leopard in the back of his van.
The filming quickly shifted their focus onto big cats.
The show's directors Eric Goode and Rebecca Chaiklin were there when Joe was arrested in 2018 and chose to continue filming as much content as they could.
The directors claim that at points during their filming, new events were unfolding every single day, and were shooting footage up to 18 hours a day!
Joe's zoo was originally called the Garold Wayne Exotic Animal Park.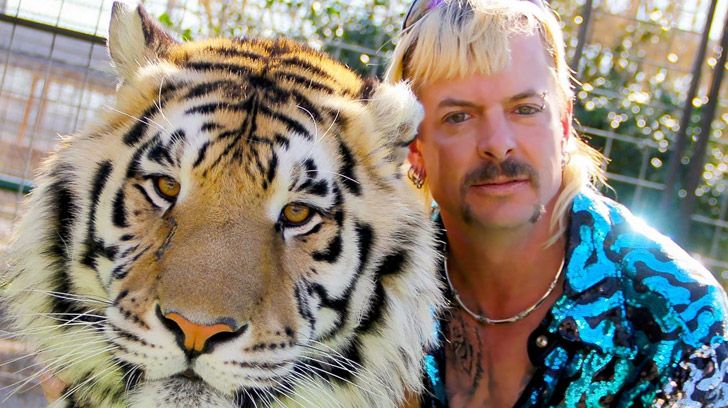 In 1997, one of Joe's brothers, Garold, sadly died from his injuries sustained in a car accident, when a drunk driver collided into him.
After a settlement was won by his family, Joe brought 16 acres of land to start his own zoo and named it in memory of his departed brother.
After Tiger King aired, thousands of fans went to visit Joe's old Zoo, now run by Jeff Lowe.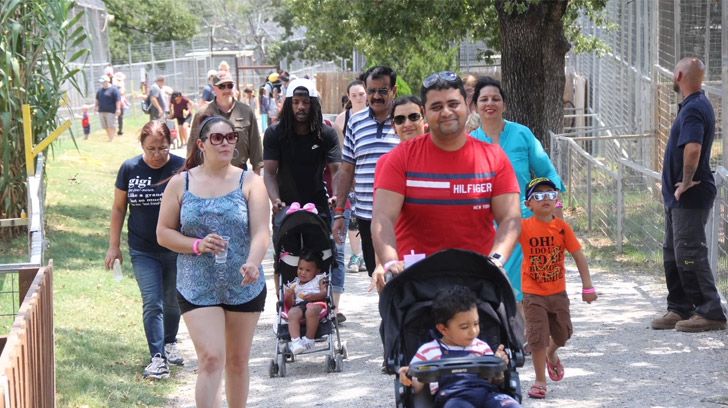 It's not surprising that people wanted to visit the G.W Zoo, where so many of the events throughout the Tiger King series took place.
According to Jeff Lowe, they were having difficulty in dealing with the number of people that all turned up at once!
Because of the COVID-19 pandemic, the Governor of Oklahoma, Kevin Stitt, required that all non-essential businesses close.
The Zoo was closed down on the March 31, 2020, after numerous reports were made to the local Sheriff that the Zoo was still open for business.
Carole Baskin has spoken out against the series.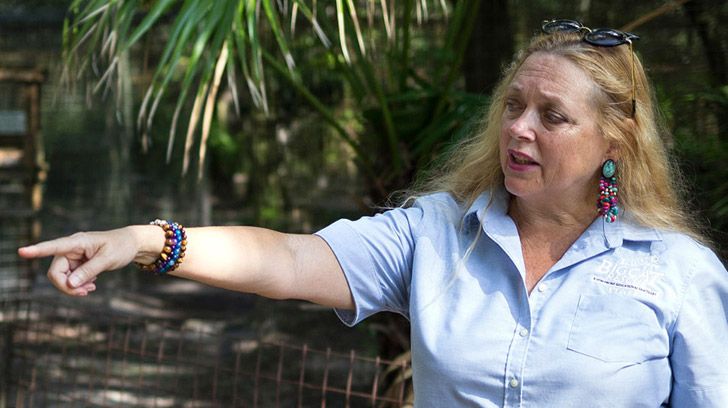 Since the launch of Tiger King, Carole Baskin has spoken out against the series, and the misconceptions that were portrayed during the 7 episodes.
In a blog post on her Big Cat Rescue website, Carole attempts to clear up some of these misconceptions and describes how she feels she was tricked into appearing on the show.
According to Carole, she was lead to believe that this docuseries would expose the abuse and issues at roadside zoos.
She claims that the show is full of "lies and innuendos" from people she says are "not credible".
Joe Exotic is suing the U.S. Fish and Wildlife Service, a federal agent, his lead prosecutor and his former business partner, Jeff Lowe.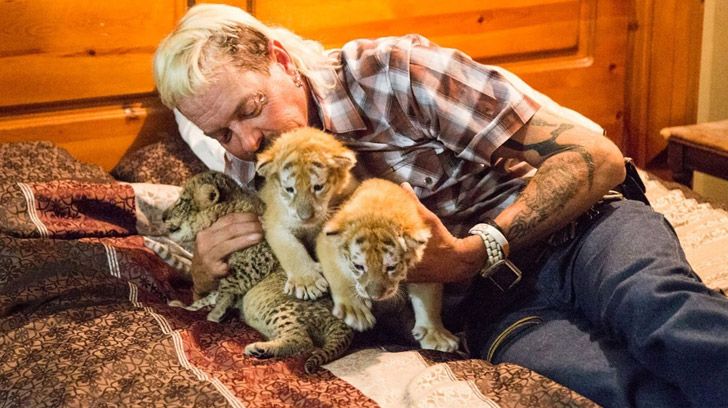 That's not even the full list! There are others who he blames for his arrest, and is currently in the process of suing them all.
Joe Exotic, currently serving a 22-year prison sentence, filed a false imprisonment lawsuit at a federal court on March 17, 2020, days before Tiger King aired on Netflix.
In his lawsuit, he is asking for almost $94 million in damages and is currently looking for an attorney to represent him.
On Joe's official Instagram account, it has been hinted that there is information Joe has yet released to the general public.
No matter the outcome of this lawsuit, one thing can be said for certain, this story is long from over.