Honeybees can get drunk on fermented tree sap.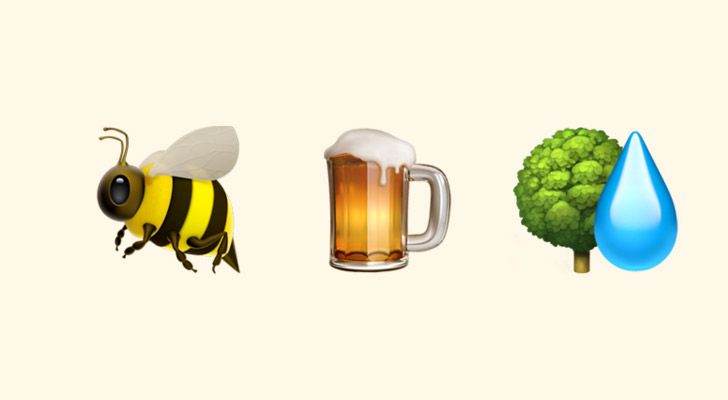 Alcohol affects bees in a similar way to how it affects humans. Their coordination is particularly affected, making it difficult for them to find their way home, let alone fly safely!
Bees seem to have a zero-tolerance policy for alcoholics at the hive, as tee-totaling bees often beat up drunken bees if they return to the hive without sobering up first.
This isn't a simple slap on the wrist, either – the drunken bees often lose limbs during their punishment!
We're not exactly sure why they do this, but it's possible that they see drunken bees as a threat to the hive itself.
It's a common misconception that squirrels forget where they hide about half of their nuts.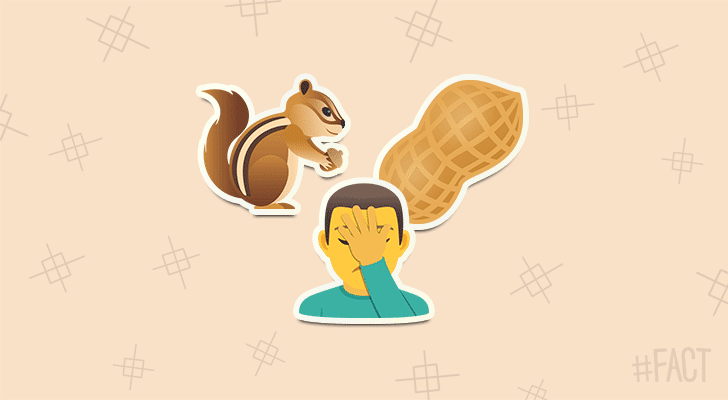 You may have seen the facts that squirrels forget where they hide half of their nuts circulating the internet, but it turns out this is simply just not true.
The reality is that squirrels are actually very good at remembering where they stash their food.
This theory is widely believed because they often don't go to collect all their nuts, but this isn't because they don't remember where they put them.
This is actually because they will always prepare for the worst-case scenario.
So they generally stash away much more food in case of a long winter or in the case that other animals dig up a few of their stashes!
People with brain damage can suffer from "joke addiction."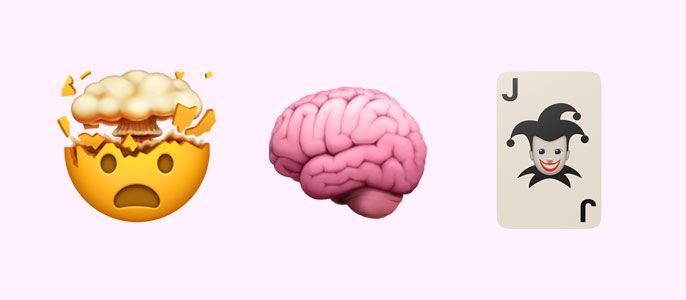 Neurologists discovered that some patients who suffered from brain trauma and have developed damage on the right-hand side of their brain could develop a compulsion to tell jokes.
This rare medical condition is called Witzelsucht and was only first recorded in 1929.
People with Witzelsucht will tell jokes at any time of day and laugh at them manically. And it's genuine laughter too, as they truly do find their jokes that funny – no matter how bad they are!
Billy goats urinate on their own heads to smell more attractive to females.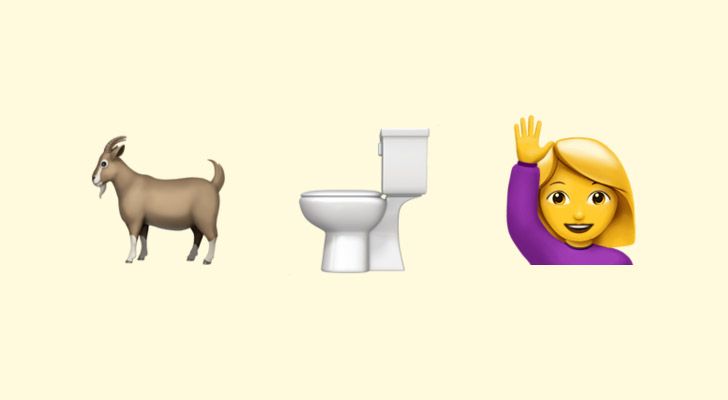 Male goats are known as bucks but are commonly referred to as billy goats. When a buck is aroused, it performs a fascinatingly disgusting ritual. This ritual includes peeing all over its head, face, and legs in an attempt to attract the attention of a possible mate.
It's incredibly messy, and the smell is something that simply shouldn't ever be experienced.
This horrifying display is one of the lesser-known traits of billy goats, but anyone who's ever kept them shudder at the thought of it.
There isn't a single verified case of a snow leopard attacking a human.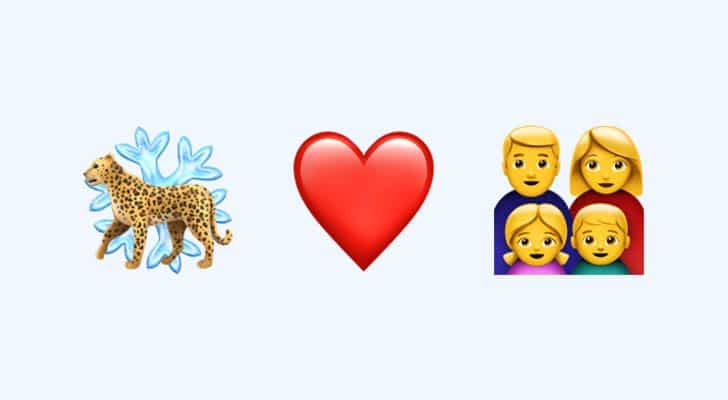 Unlike many other big cats, snow leopards are known to shy away from confrontations with humans. They're very reclusive creatures in general, and even if they are disturbed, they are more likely to run away than strike you.
This is rather fortunate, as snow leopards are known to maintain territories up to hundreds of square miles and are particularly active during dawn and dusk.
Bonus Fact: Snow leopards aren't able to roar due to the shape of their throats. Instead, they make a rather adorable puffing sound known as a "chuff."
If you love these big cats, you'll love these fun facts about snow leopards.
There is a sea slug that steals the ability to photosynthesize and live off sunlight from algae.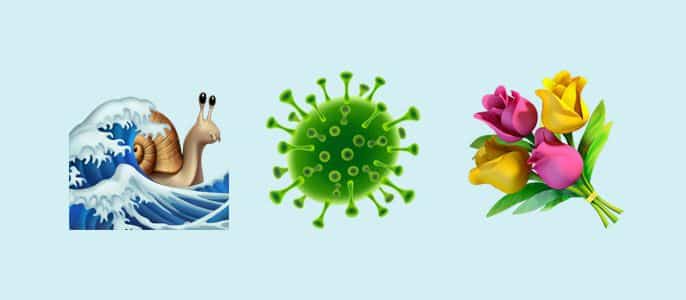 The Elysia Chlorotica, a green sea slug, was thought to use the same method of photosynthesis that plants use to convert light into energy. It was believed that they gained this ability by stealing the genes from the algae that they ate.
What's actually happening is no less remarkable, though. Instead, the sea slugs essentially rob the algae of the cells it uses to photosynthesize and stores them in their bodies.
Much like minuscule solar panels, these cells are then used by the sea slug to live off the energy they provide through photosynthesis.
The common cold comes from camels.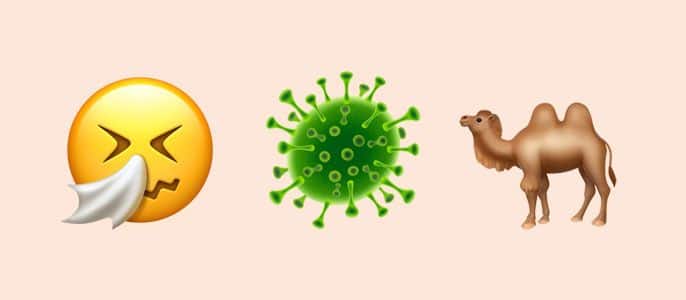 First up, the common cold isn't just one cold – there are four very similar diseases found worldwide, which all fall under this label.
Scientists were studying a dangerous disease transmitted from camels. However, they accidentally discovered that one of these common cold variants was originally transferred from a camel to a human.
These types of diseases transfer pretty easily from camels to humans, so it's no surprise that one of the common cold variants came from them!
You might also like to know the facts about why camels have humps.
In the sitcom Parks and Recreation, the writers didn't know that Nick Offerman was a talented saxophone player when they wrote the Duke Silver plotline.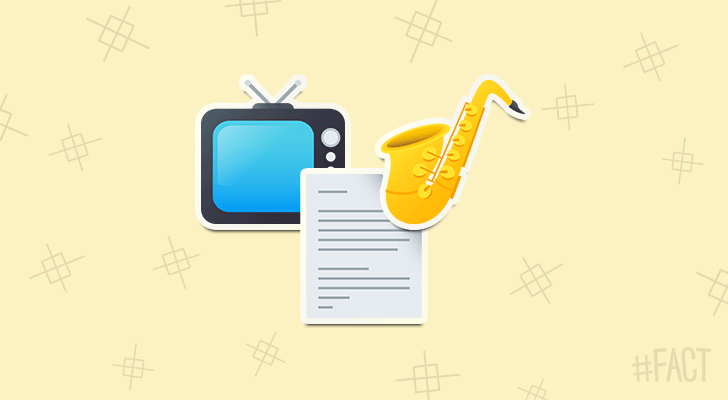 Many of Ron Swanson's activities, such as woodworking, are based on Nick Offerman's real hobbies and interests.
However, the writers had absolutely no idea that his hidden talent was the saxophone.
This was rather fitting given the nature of Duke Silver.
Ketchup was a medicine in the early 1800s.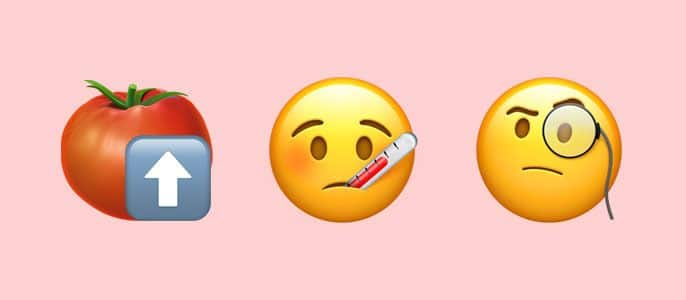 Before the 1800s, ketchup included various ingredients, such as fish and mushrooms, but no trace of tomato. This changed in 1834, when American Dr. John Cooke Bennet added tomatoes to ketchup, adding many vitamins and antioxidants to the sauce.
He marketed it to the New England region, which hadn't taken to tomatoes yet, claiming they added much-needed nutrients and antioxidants.
He went on to sell his ketchup as a medicine to cure many ailments, particularly diarrhea, indigestion, jaundice, and rheumatism.
In 2017 more people were killed from injuries caused by taking a selfie than by shark attacks.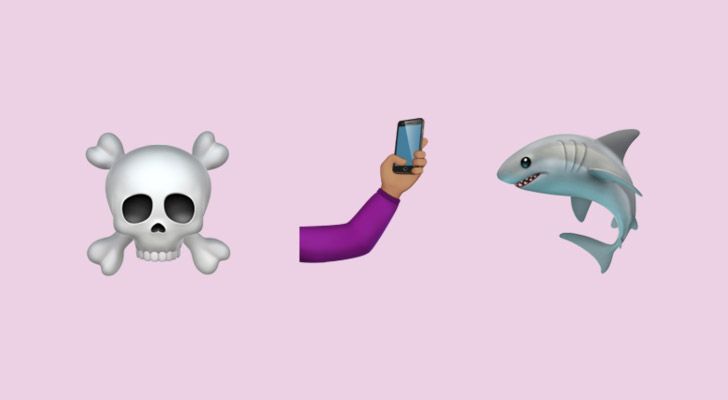 Narcissism is on the rise, it seems, and it's beginning to prove to be a dangerous trait to have!
There has been an increasing trend in injuries caused by selfies, of all things.
While there are less than ten mortalities every year from sharks, selfie mortalities numbered as many as 93 in 2017.
This number has been on an upward trend in recent years, as there were only three recorded cases of selfie-cides in 2011.
The word "emoji" comes from the Japanese words "e" and "moji," which mean "picture" and "character."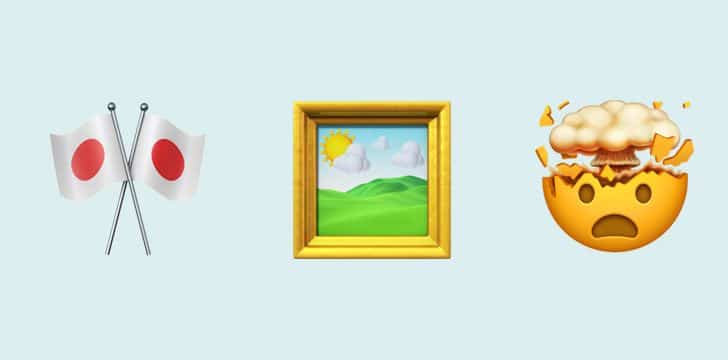 Many people assume that the word "emoji" is connected to "emotion," but they couldn't be further from the truth.
The word emoji was first used to describe any clickable image on a phone. However, over time the meaning changed to describe a small image used to express emotion or concept.
Bonus Fact: Over five billion emojis are sent and received on Facebook Messenger every day!
Grapes are toxic to cats and dogs – even in small amounts.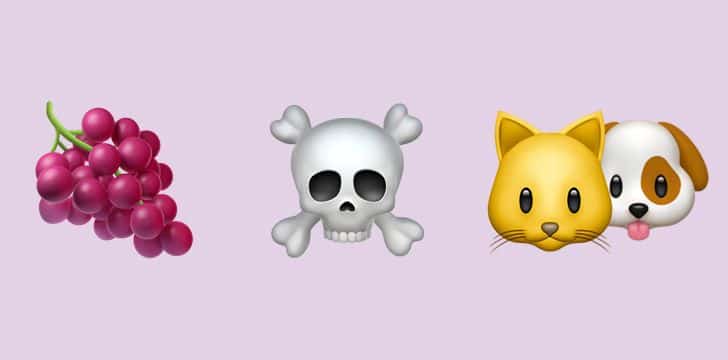 While they're a tasty treat for humans, you should never share them with your furry friends.
Although much research has gone into what makes grapes toxic to dogs and cats, we still don't actually know why.
Whatever the reason, if they ingest a grape, they can become very sick and often develop acute kidney failure.
If your furry friend does unexpectedly eat a grape, you should take them to the vet immediately.
The Louvre in Paris is so large that it would take 100 days to look at each piece.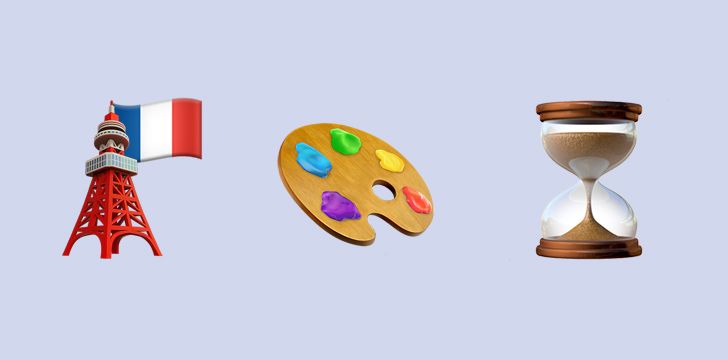 The Louvre isn't just one of the most iconic art galleries in the world; it's also the biggest!
As the largest gallery, it comes as no surprise that it holds an astonishing amount of things to stop and wonder at – more than 380,000 pieces in total!
If you were to spend just thirty seconds gazing upon each one, it would take 131 days straight – and that's not including time to walk between them, nor do anything else at all!
In the 18th Century, Smallpox scars would get you a job.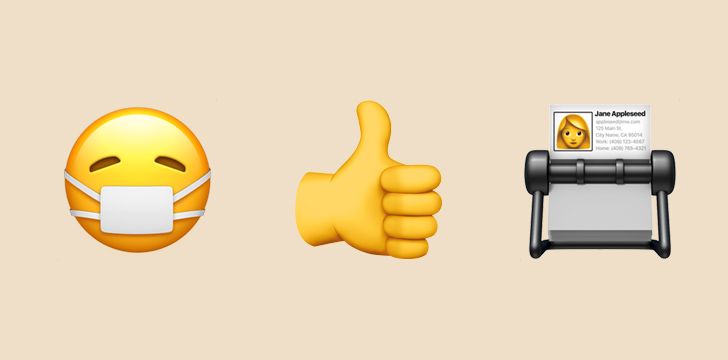 Having smallpox scars made it immediately apparent that you had already had it and therefore couldn't catch it again.
This turned out to be a desirable trait in employees because it meant there was one less person who could put the employer at risk of catching it themselves!
In 1913 you could legally mail a baby in the US.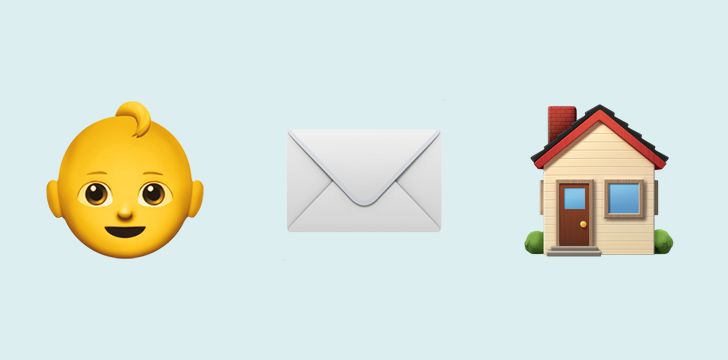 The United States Postal Service (USPS) introduced the postage of parcels as a service in 1913.
With the increase of mail-order shopping, this provided an excellent service to the American public. Consumer goods weren't the only thing that the USPS shipped, though.
A couple in Ohio realized that it was cheaper to send their eight-month-old son via USPS than on a train or bus and mailed their son to his grandmother.
This steadily increased in popularity after being published in the news until it was eventually stopped by 1920.
The inventor of the first professional Frisbee had his ashes made into Frisbees after he passed away.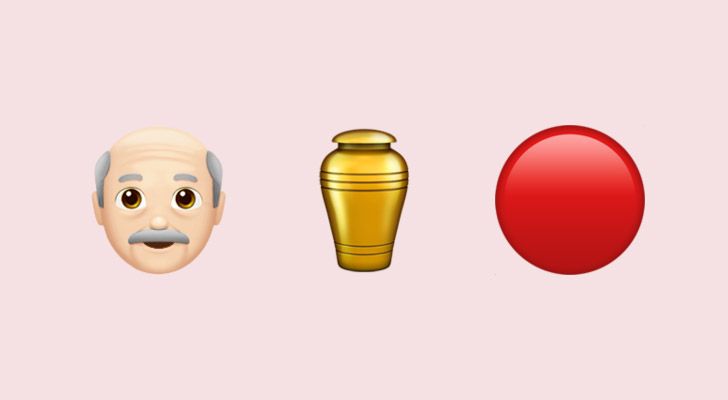 The original inventor of the Frisbee was Walter Morrison, but it was a man called Ed Headrick who brought Frisbees to the sporting world.
In 1964 Headrick redesigned Morrison's Frisbee to make it more solid and stable during flight. After this, he found and managed many sporting organizations based around the use of Frisbees.
One such new sport was disc golf, which Headrick helped develop into a working game.
When he passed away in 2002, his ashes were made into Frisbees. A number were given to close family and friends, while a select few were sold.
By 400BC, Persian engineers mastered the technique of storing ice in the middle of desert summers.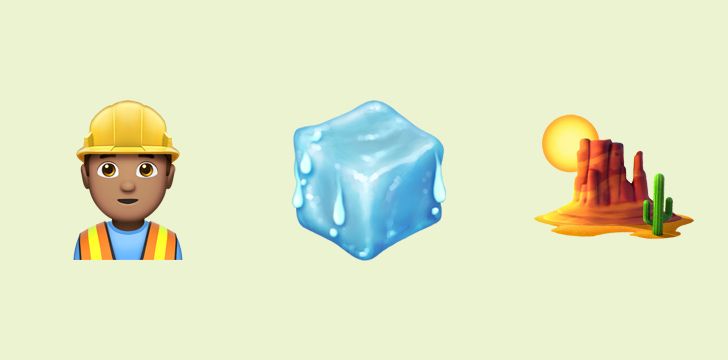 The constructions that made this possible are known as yakhchāl.
To put it incredibly simply, they're a conical-shaped construction made out of a special insulating blend of clay, goat hair, egg whites, and a few other things that help prevent the day's heat from penetrating it.
A number of holes at the top and the bottom allow the air inside to circulate, rapidly cooling whatever is inside.
When the temperature drops at night, water is channeled into it and frozen, the yakhchāl then keeps the ice (and any other food products that need to be refrigerated) cool during the day.
Fun Fact: In both Tajikistan and Afghanistan, the word for refrigerator is also yakhchāl.
Kit Harrington is related to the man who invented the flush toilet and one of the Gunpowder Plot perpetrators.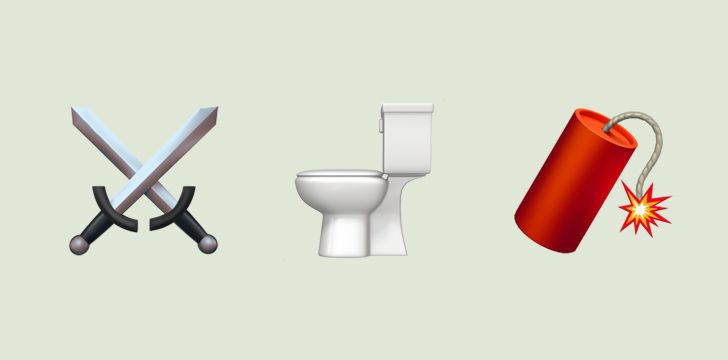 Many know Kit Harrington as Jon Snow from Game of Thrones and little more than that. However, it turns out that he's a fascinating man, and his lineage includes some exciting people.
One of his forebears is Sir John Harrington, who invented an essential household feature that doesn't get enough praise – the flushing toilet. Even better, he actually invented it for Queen Elizabeth I.
Kit Harrington is a descendant of Robert Catesby, the leader of the infamous gunpowder plot. For those not in the know, the gunpowder plot was an attempt to blow up the English parliament in 1605.
While Catesby is often forgotten about, his co-conspirator Guy Fawkes is a household name in the UK.
The word "burrito" means "little donkey" in Spanish.
Burritos are one of the most popular fast food options in the US, and their popularity is rising by the day in the rest of the world.
They're not an American dish, though, or the original burritos weren't anyway.
The first mention of burritos was in a dictionary in 1895, which described them as a rolled tortilla with meat and other things inside.
They originated in the Mexican state of Guanajuato. But, unfortunately, there's no explanation as to why burritos were named after donkeys or why they're specifically named after little donkeys.
Eagles can hunt down a young deer and fly away with it.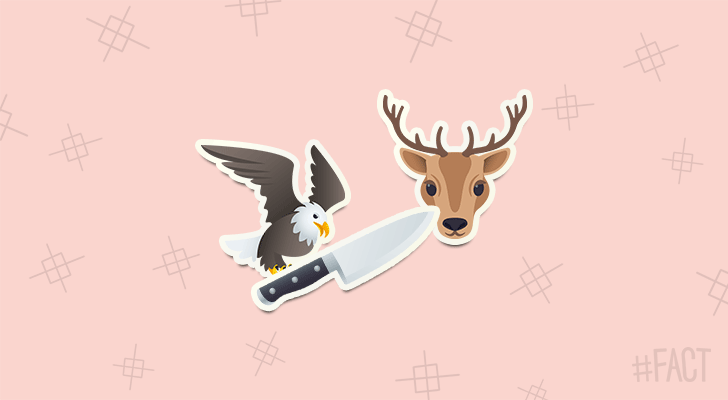 Eagles are apex predators, meaning they live at the top of their ecosystem's food chain.
To live at the top of the food chain, they obviously have to be pretty big and powerful, so powerful that they can carry any prey they hunt down to a more convenient location where they can safely feast upon it.
On average, Eagles can carry a maximum of about four to five pounds (1.8 – 2.2 kg). Young deer, known as fawns or calves, weigh between four to eight pounds (1.8 – 3.6 kg).
Need I say more? Never underestimate an eagle!
Every year, the Netherlands sends Canada 20,000 tulip bulbs.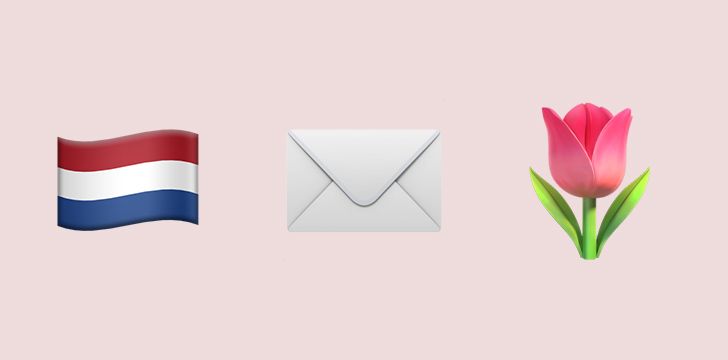 This is done as a way of thanking Canada for its role in liberating the Netherlands from Axis occupation during World War II.
Jupiter has a "lost" moon.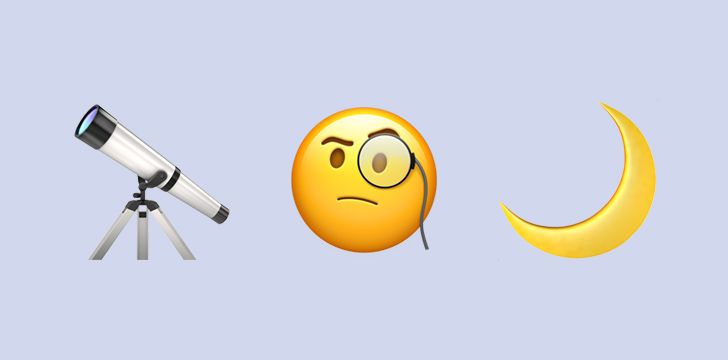 The planet's outermost moon, S/2003 J 2, was discovered by scientists in 2003 but hasn't been spotted since then and is considered lost.
How embarrassing to lose a moon!
If you love learning about outer space, you'll love these 100 fun space facts!
Famous French painter Claude Monet was only rich because he won the lottery.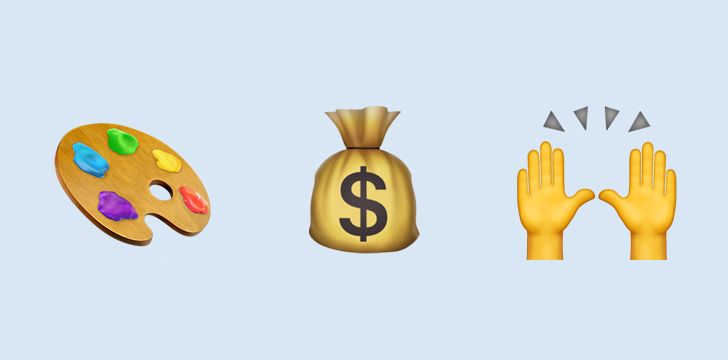 Like most other artists of his time, Monet was dirt poor. And, like most dirt-poor people, he played the lottery.
His luck changed when he won 100,000 Francs and lived a life of luxury and wealth after this.
Before alarm clocks were affordable, professional "Knocker Uppers" woke people up for work.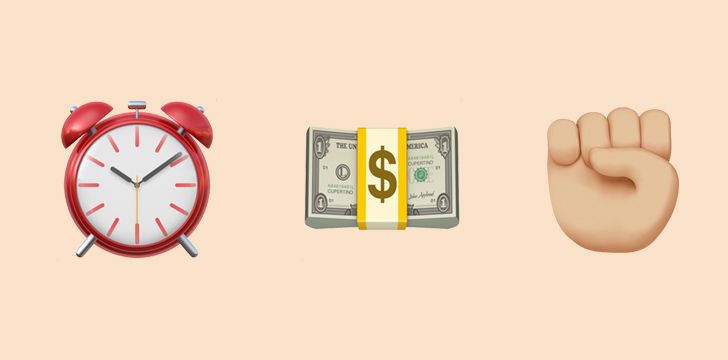 This started during the industrial revolution in Britain and carried on in some places until the 1970s.
A random toilet break saved former President Lyndon B. Johnson's life.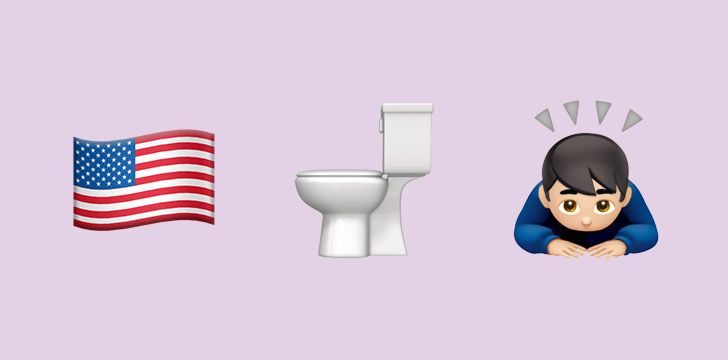 During his World War II service, LBJ was due to fly in the observation seat of the B-26 bomber Wabash Cannonball. However, he was replaced when he had to go to the toilet before take-off.
The Wabash Cannonball was shot down during that flight over New Guinea with no survivors.
The coloring of Gizmo's fur from The Gremlins matches Steven Spielberg's dog.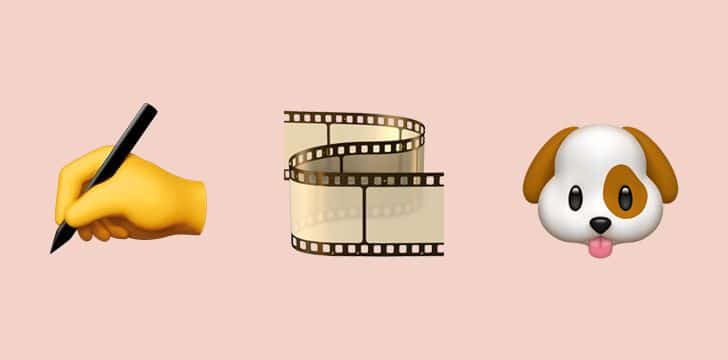 Spielberg, who executive produced the film, requested that the effects team make Gizmo's fur orange and white match his beagle, Chauncey.
Japanese people use more paper for manga than toilet roll.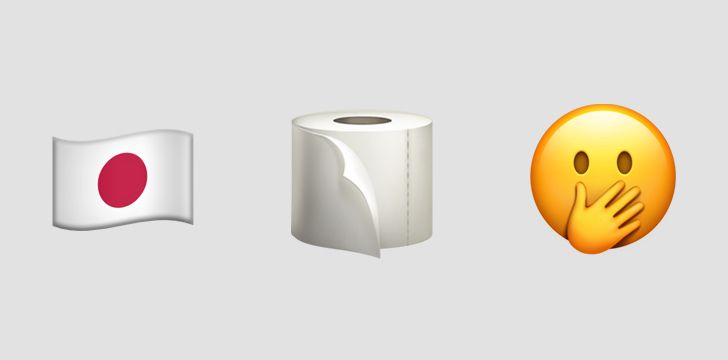 Crazy as though it may sound, this is 100% true – especially as most modern Japanese toilets feature bidet washing facilities rather than toilet paper.
Birds don't urinate.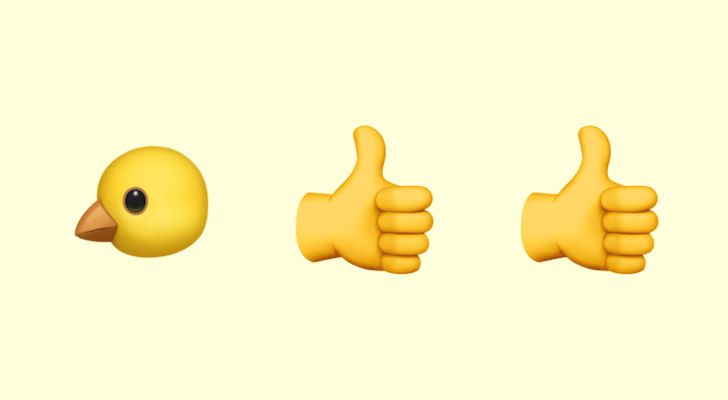 Contrary to what most mammals do, birds convert nitrogen to uric acid.
They get rid of this uric acid through the same place as they get rid of all their other waste – their anus.
Chickens are the closest living relatives to the T-Rex.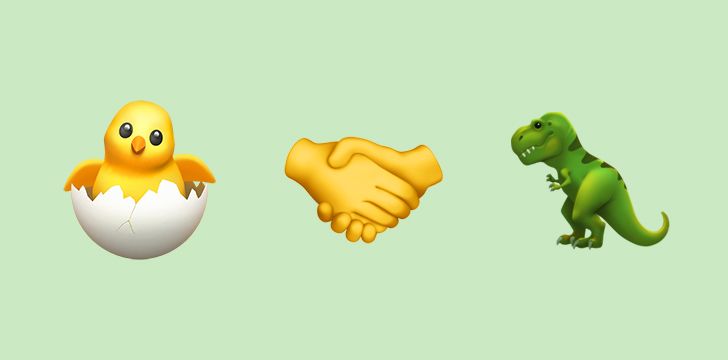 This was discovered through the intricate reconstruction of the avian genome structure, which discovered that the chicken lineage most closely resembles that of the king of the dinosaurs.
You might also like these fun facts about chickens!
Adult Mayflies have no functional mouth.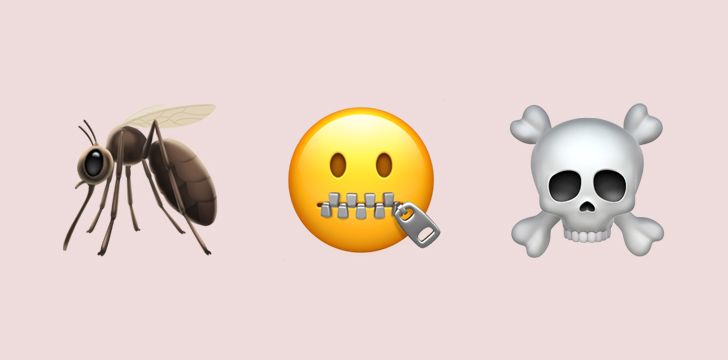 Because of this, they die of malnutrition. This is an evolutionary occurrence that happens so aging mayflies don't pass on genetic defects to the next generation.
M&M's turned down product placement in ET.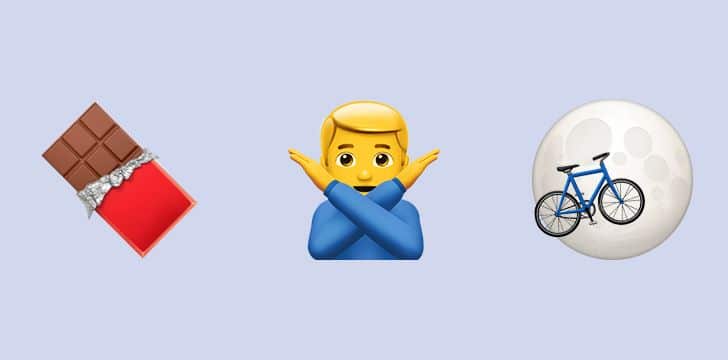 They were offered the chance to feature as the titular alien's favorite candy by Steven Spielberg, but they turned the offer down as they believed the movie would bomb.
Instead, the then-unknown Reece's Peanut-butter Cups were used, and this catapulted their product to its current heights.
There is a type of mouse that howls to defend its territory.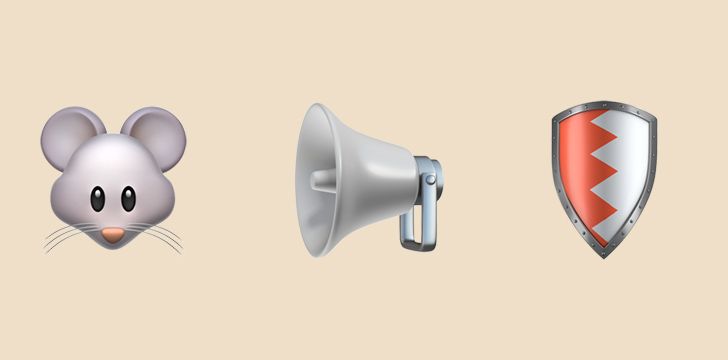 Known as The Grasshopper Mouse, this fierce little rodent has a main diet of scorpions, centipedes, and other scary creepy crawlies, and it marks and defends its territory by howling loudly.
The words "laser" and "radar" were originally acronyms.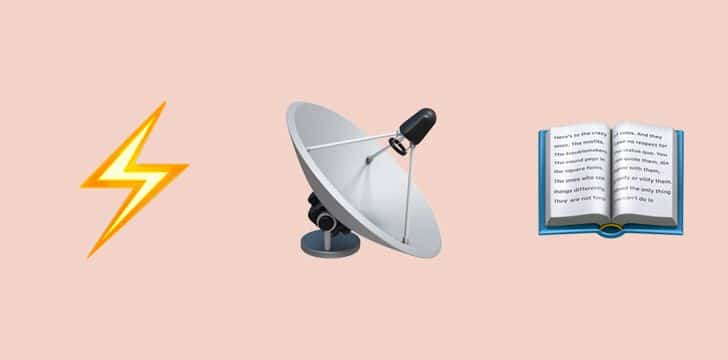 They stood for "Light Amplifications by Stimulated Emission of Radiation" and "Radio Detection And Ranging," respectively.
Men are 23% more likely to be left-handed than women.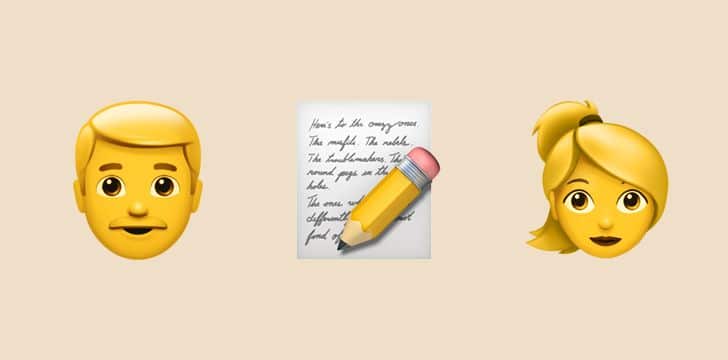 This means that being a left-handed lady is incredibly rare, as only 10% of the world's population are left-hand dominant.
In Japan, girls buy boys gifts on Valentine's Day.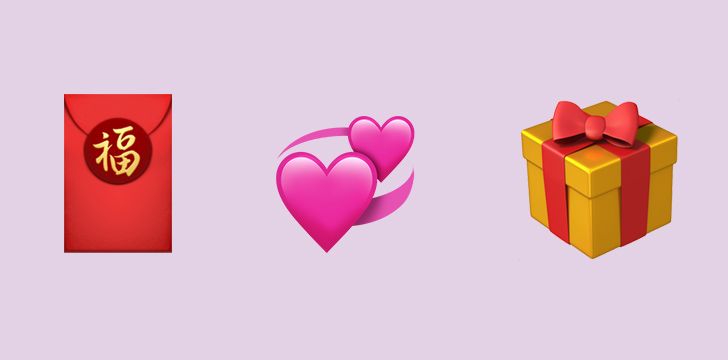 One month later, on March the 14th, the Japanese celebrate "White Day," which is when boys buy gifts for the girls who gave them gifts on Valentine's Day.
This happened because of a printing error by a chocolate company in their initial promotions for Valentine's Day.
Over one-quarter of the world's hazelnuts are used to make Nutella.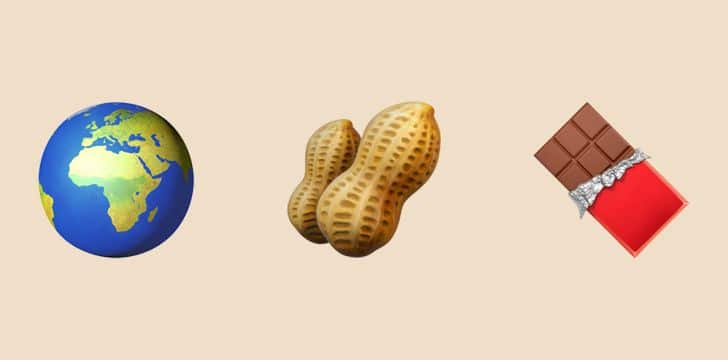 Each year, roughly 365 million kilos – the rough weight of the Empire State Building – of Nutella is consumed.
Because of the world's huge Nutella consumption, the Italian company Ferrero buys one-quarter of the globally produced hazelnuts each year.
While trying to find a cure for AIDS, the Mayo Clinic made glow-in-the-dark cats.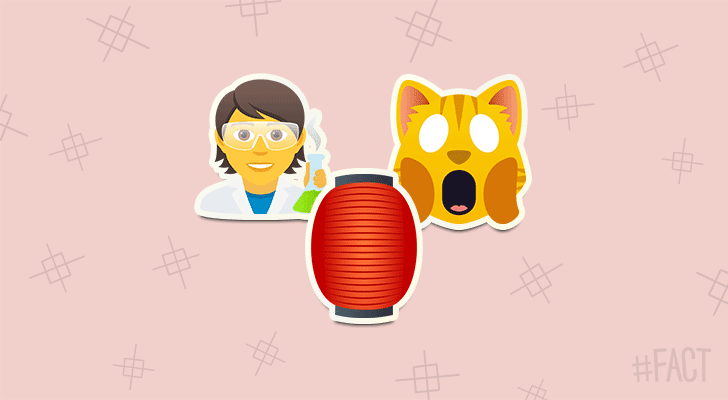 By attaching some form of easily identifiable marker to a gene, scientists can determine whether it has successfully been introduced into an animal's DNA.
In 2011 scientists at the Mayo clinic used a fluorescent protein from a specific jellyfish when testing an anti-FIV (the cat equivalent of AIDS) gene.
The tests were a success, but the cats did end up glowing in the dark.
In fact, even the offspring of these cats glow in the dark! Nevertheless, their success is just one step along the way to a final cure for AIDS.
A black cat called Luna once saved her owners from a house fire.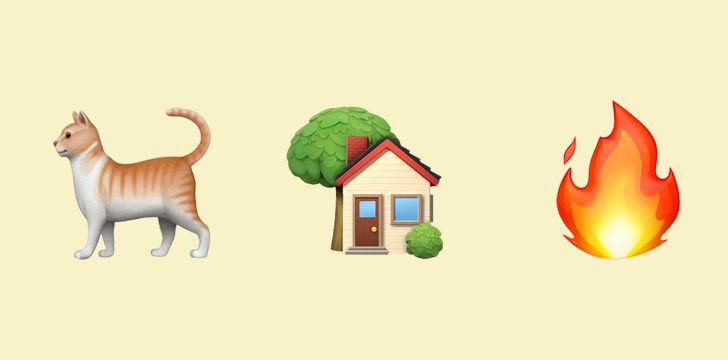 Despite being widely considered unlucky, this particular black cat was a lucky omen for its family of owners when it woke one of them by biting her feet as the house caught ablaze.
Luna's owner, Emily, safely evacuated her entire family – Luna included – before the house burnt to the ground.
Scientists put fake tails on chickens to understand how T-Rex might have walked.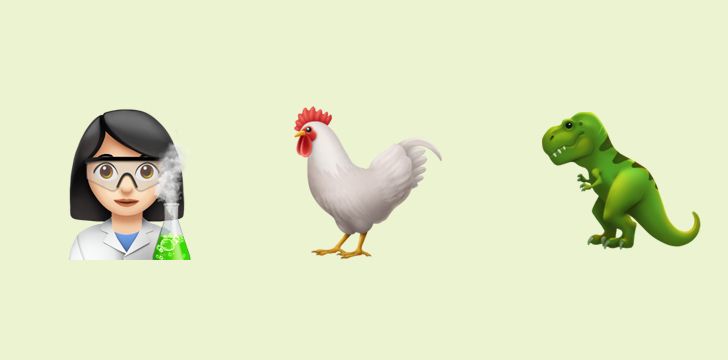 As the closest living relative to a T-Rex, any practical testing falls to the humble chicken.
So researchers from the University of Chicago and the University of Chile found that chickens with raised tails walk vastly differently over chickens with natural tail features, showing them how a T-Rex would have walked.
Mock naval battles were sometimes held in Rome's Colosseum.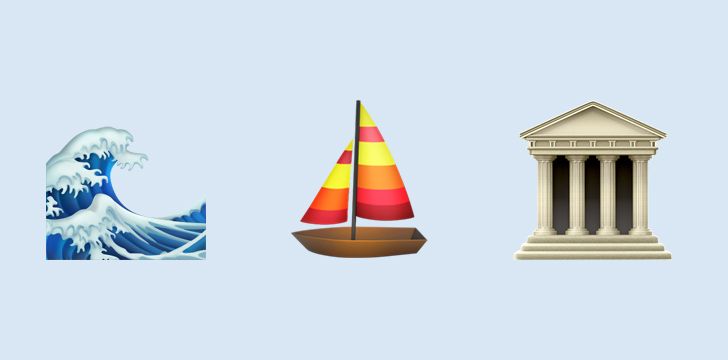 Often thought of as the home of just the gladiatorial games, the Romans would sometimes flood the Colosseum with water from a nearby aqua-duct, hold full-scale mock naval battles for entertainment, and test new technologies and tactics.
Millions of birds a year die from smashing into windows in the U.S. alone.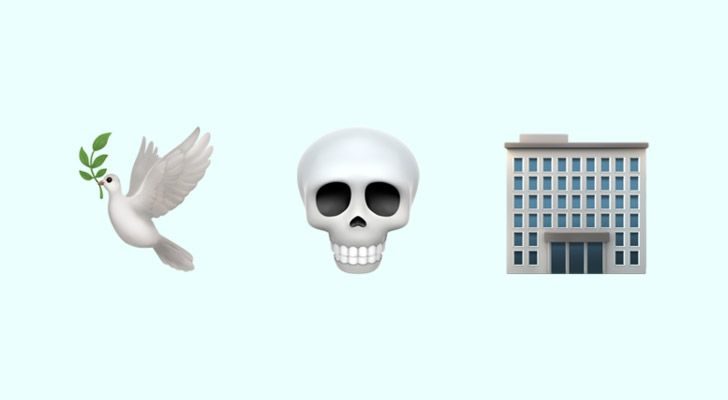 The actual number is somewhere between 365 million and 988 million!
While the exact number of the bird population is uncertain, this comes out to about 2 to 10 percent of birds in the United States.
During WWII, The British Navy destroyed French vessels after France fell to Germany.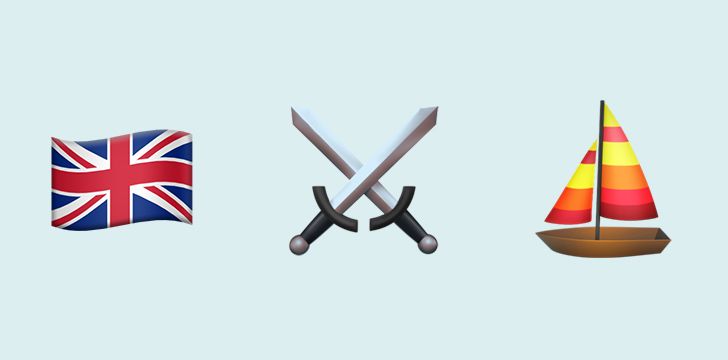 The British feared the French naval vessels would bump up the numbers of the Axis fleet, so they sailed to Algeria and destroyed them whilst they were at anchor, killing 1,300 French sailors.
The first death in the American Civil War was a horse.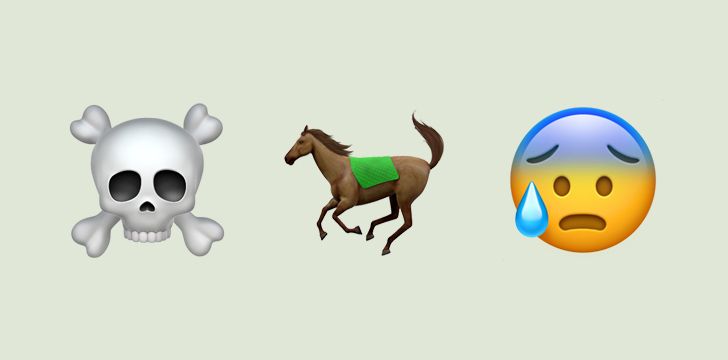 In fact, the only casualty during the Battle of Fort Sumter – the war's first battle – was the poor confederate officer's trusty steed.
Johnny Cash has a species of tarantula named after him.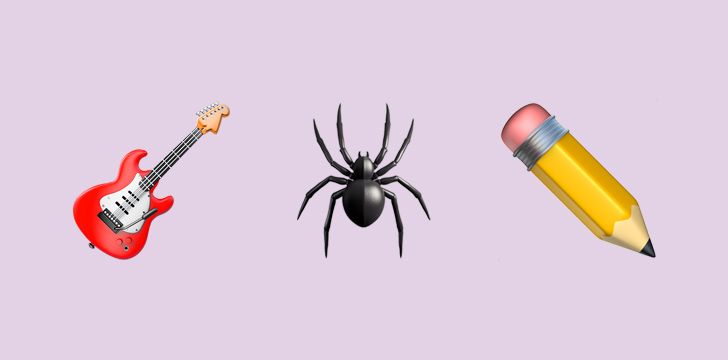 Scientifically named "Aphonopelma johnnycashi," this tarantula was discovered in 2015 near Folsom Prison, California, and was named after Johnny Cash in honor of his song Folsom Prison Blues.
The word "disaster" means "bad star" in Ancient Greek.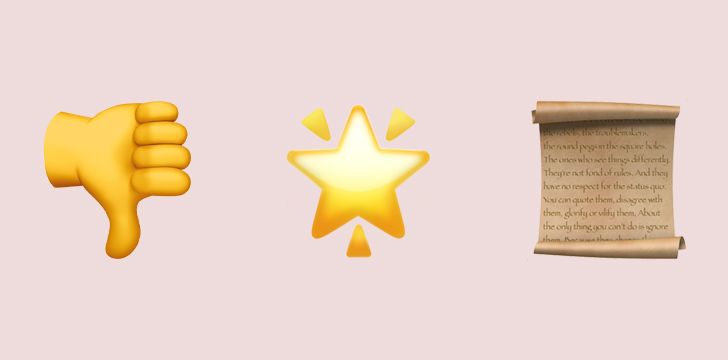 This is because back in Ancient Greek times, astrology was often used to predict things such as the weather or natural events like earthquakes.
So by seeing a "bad star," it would mean a calamity was inbound.
The start-up sound for Window 95 was made on an Apple Macintosh computer.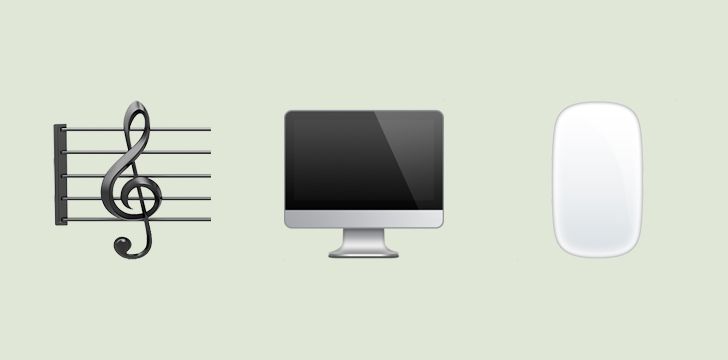 It was created by composer Brian Eno specifically on a Mac as he'd never used a PC – because he doesn't like them. Ironic.
You might also like to read these fun facts about Apple.
In the 18th Century, Napoleon and Benjamin Franklin were both defeated at chess by a machine.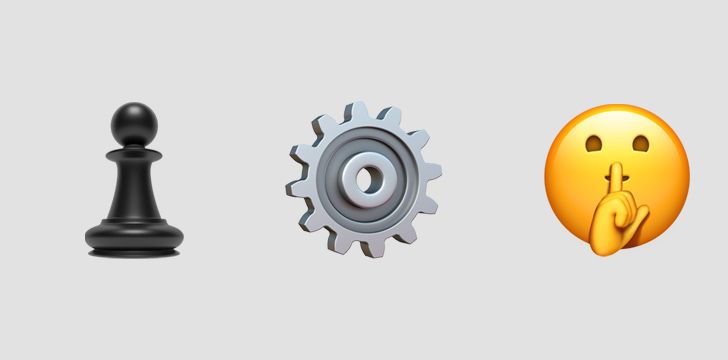 The machine was called the Mechanical Turk.
It was, however, later revealed to be a very elaborate hoax, with a highly skilled chess master hiding inside the "machine" and moving the pieces against the opponent.
The world's loudest bird call can be heard from half a mile away.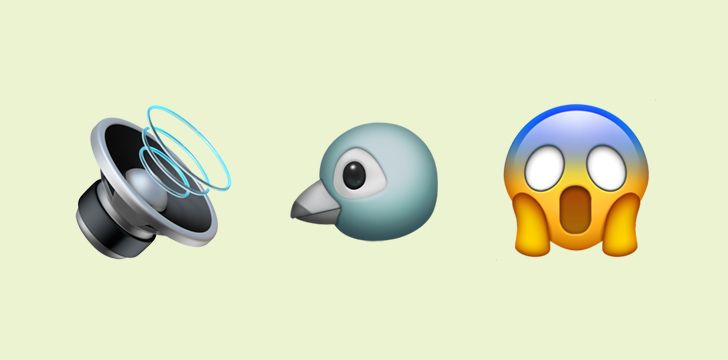 That's 0.8 kilometers away! This piercing call belongs to the Three-wattled Bellbird, and what's more is that they have different sounding calls in different countries, like regional accents.
At one point, you could invest money in Somali Pirates.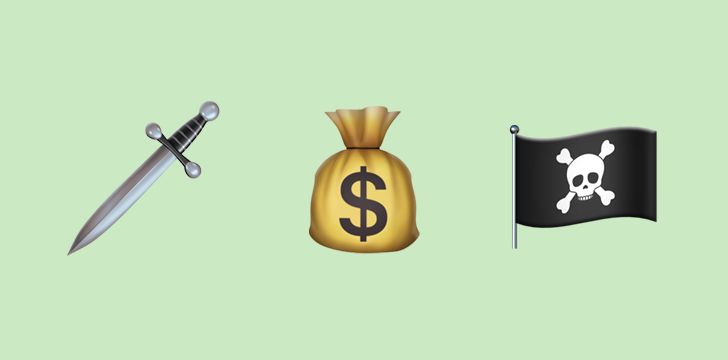 By investing in the Somali Pirates, you would receive a cut of their loot if their plundering was successful.
Steve Irwin has a snail named after him.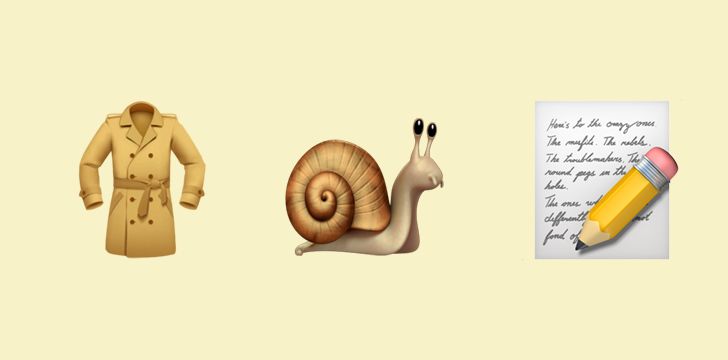 Scientifically called the "Crikey steveirwini," scientists discovered this rare species of tree snail in 2009.
They named it in honor of the late explorer as its shell was khaki in color, like the Crocodile Hunter's signature outfit.
Sierra Leone is the world's roundest country.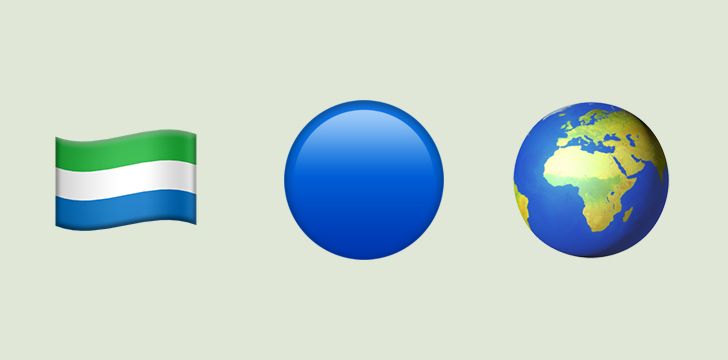 And it sits not too far from Egypt, which is the world's squarest country.
In 2011, more than 1 in 3 divorce filings in the US contained "Facebook."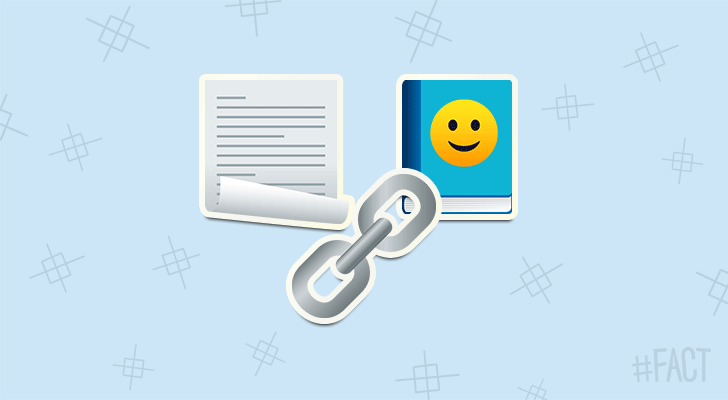 Back in 2011, social networks such as Facebook were taking the world by storm, and many new users of the platform were quite unaware of the true consequences of their online actions.
Little did they know that pretty much anything you post online is there to stay, even if you delete it!
References to social networks are on the rise when it comes to divorce cases and child custody cases.
In Ethiopia, there is a place known as 'The Gateway to Hell.'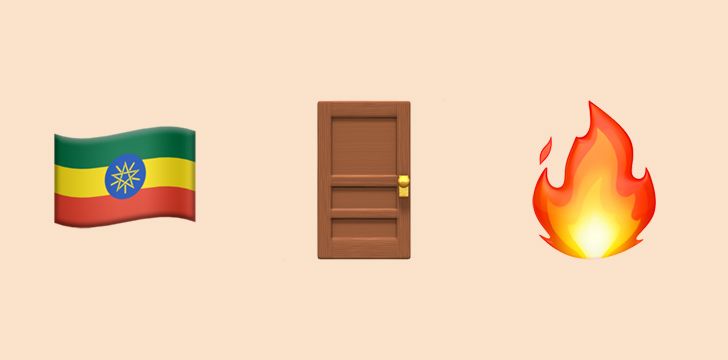 This place is one of Earth's hottest places, and its air is toxic to humans.
Scientists have been able to find organisms living inside their acid pools that can survive without oxygen.
There is a nut on a helicopter called the 'Jesus Nut.'
The 'Jesus Nut' is the nut that fixes the rotor blades to the helicopter.
It is called a 'Jesus Nut' because if it fails, all that's left to do is pray to Jesus!
Nearly 3% of the ice in Antarctic glaciers is penguin urine.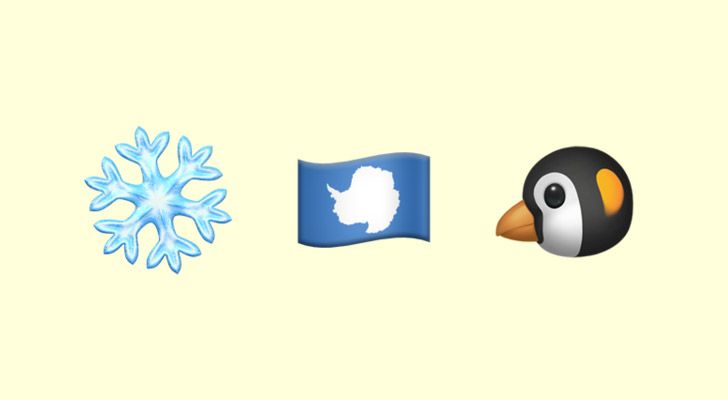 Because the temperature in the Antarctic is well below zero, the urine can't evaporate and just combines with the glaciers.
QWERTY keyboards were originally supposed to slow down typing.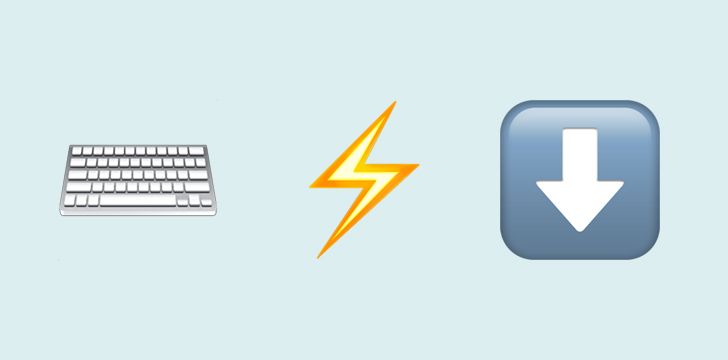 This was by spacing out commonly used letters so that the typewriters they were fitted to wouldn't jam as often.
You get goosebumps when you're scared to make you look bigger.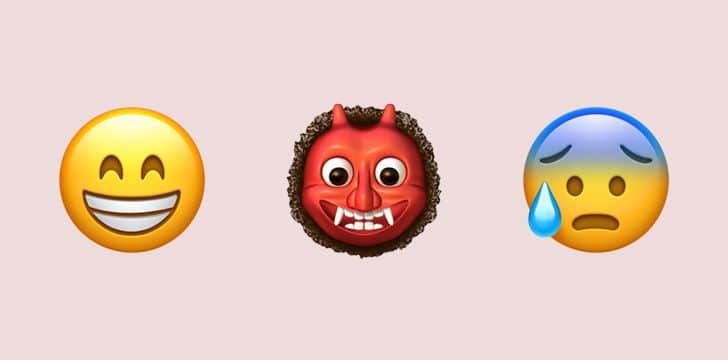 This harks back to caveman days when the best way to fend off a predator was by looking scarier than that predator.
That's why your hairs stand on edge when you get Goosebumps, so you look bigger and scarier.
Katy Perry and My Chemical Romance have done song covers for The Sims.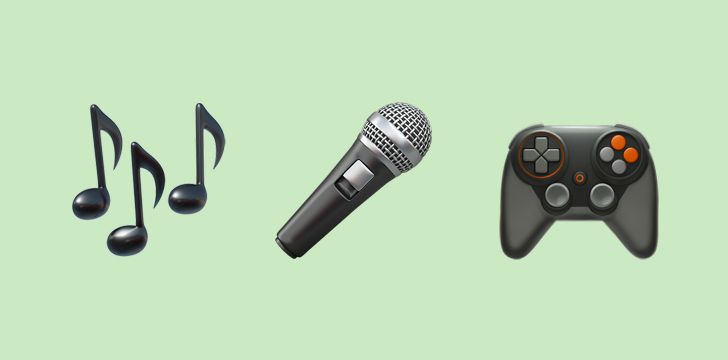 When you hear your Sims singing along in their made-up little Simlish language, those songs are actually covers recorded by the famous artists who originally sang them just for the purpose of the games.
A group of Viking traders founded Russia called the Rus.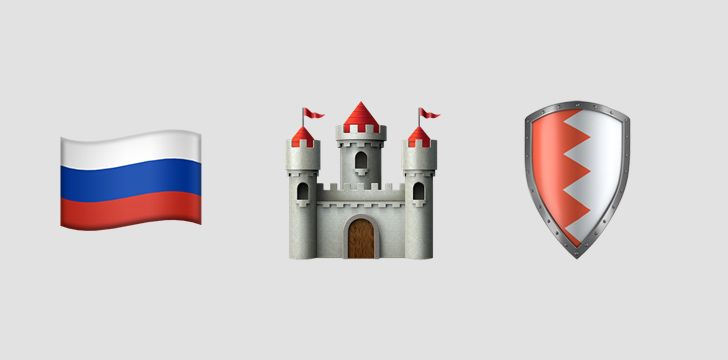 They initially settled the land to create a series of trading towns between their Scandinavian and Byzantine empires.
King Henry VIII slept with a gigantic axe beside him.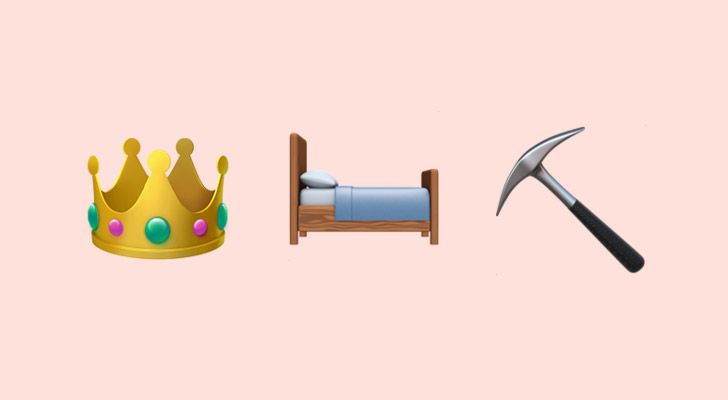 This wasn't the only lethal weapon he owned. King Henry VIII had a huge collection of weapons, which included 6,500 handguns.
Mewtwo is a clone of the Pokémon Mew, yet it comes before Mew in the Pokédex.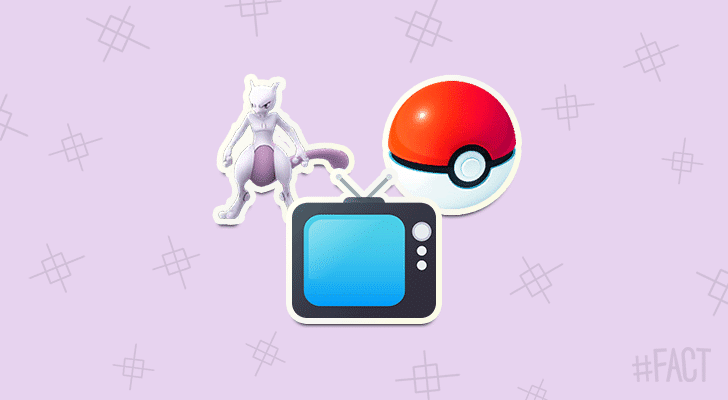 It's something that goes against logic at first, but there are some pretty solid reasons behind the decision.
While the game's original programmers knew that Mewtwo was a clone of Mew, others did not.
They kept Mew a secret, and as such, they had to list Mewtwo first not to have a strange gap in the Pokédex.
Mew itself was only able to be acquired in the original Red and Green Pokémon through special events.
Because of this, Mew is the only original Pokémon to be left out of the Pokérap!
John F. Kennedy was buried without his brain.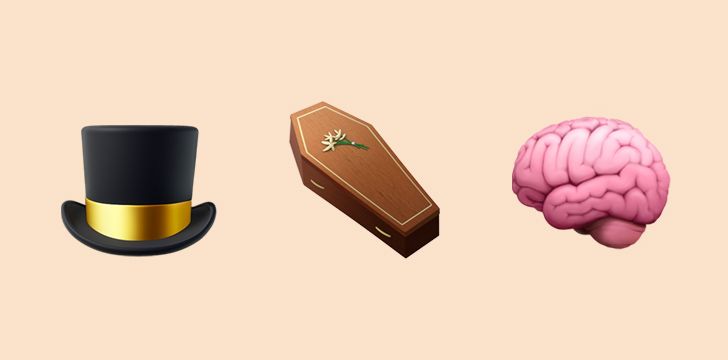 This was initially a great mystery in life, with the official story being that JFK's brain was just 'lost' during his autopsy.
However, in 2018 newly released U.S. Government documents revealed that his younger brother, Robert 'Bobby' Kennedy, had the brain secretly destroyed to ensure it was never displayed in a museum.
The air in the subway is 15% human skin.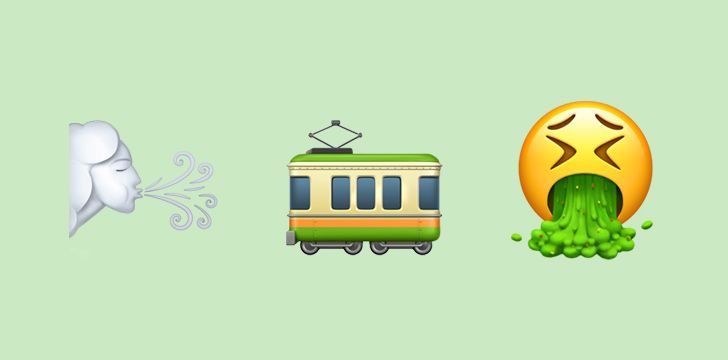 As humans are constantly shedding skin, and the subway is an environment full of recycled air, it should come as no surprise that 15% of the air you're breathing on the Subway is the skin of those around you. Gross.
In 1969, people on a hijacked plane thought they were on a prank hidden-camera show.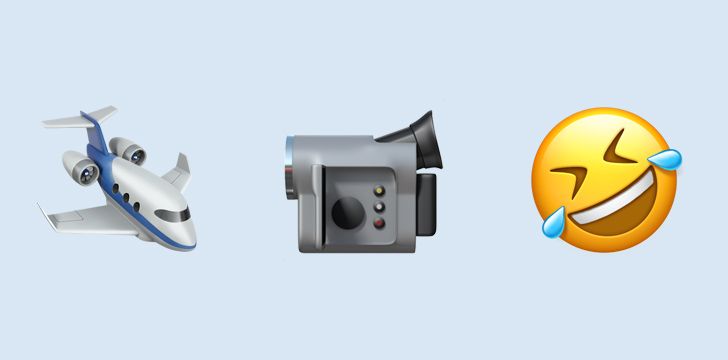 This was because the presenter of the prank show Candid Camera, Allen Funt, was on the fateful plane when it was hijacked.
This led people to believe that they were on the show themselves, and it was all a big joke!
In 1977, scientists received a signal from deep space.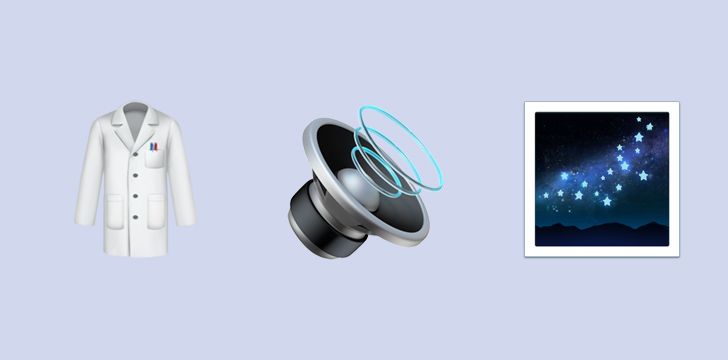 Known as the 'Wow!' signal, this strong narrowband signal lasted only 7 seconds, and to this day, scientists still don't know what it was or where exactly it came from.
Cockroaches can live for weeks without their heads.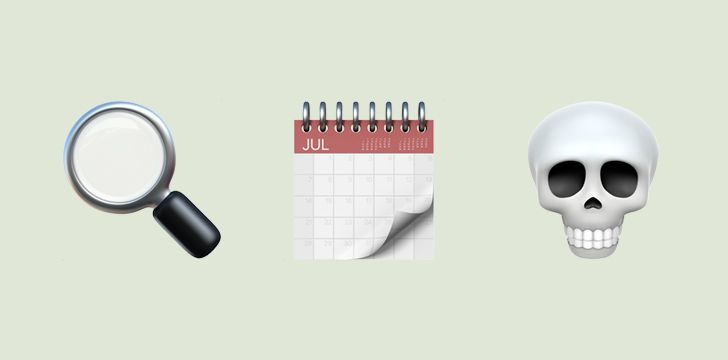 Their severed head can survive for several hours on its own – more if it's refrigerated.
The headless cockroach only dies due to starvation.
A person adds 37 million bacteria to a room every hour.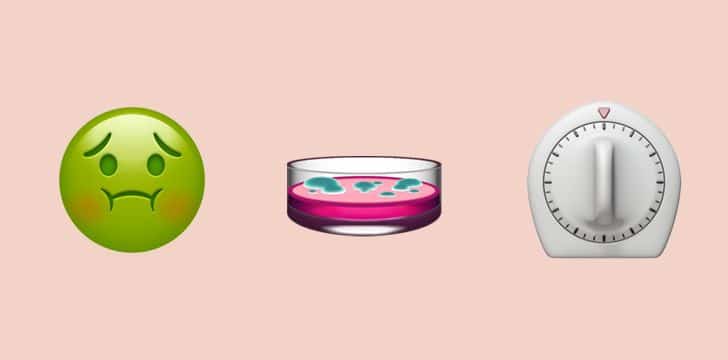 This might sound really gross – especially for you germaphobes (sorry!).
However, most of the bacteria spikes in a room coming from a person result from stirring up the room's current bacteria, as well as adding your own.
When you eat oysters raw, they're still alive.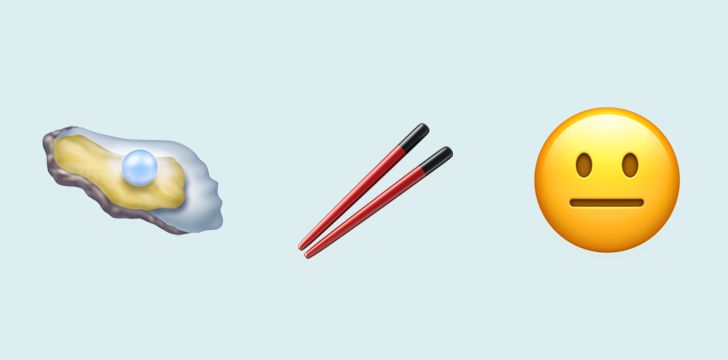 Oysters must be alive when caught to be sold for eating purposes.
Oyster fishers test oysters to make sure they're still living by tapping their shells and seeing if they close up.
Lobsters have teeth in their stomach.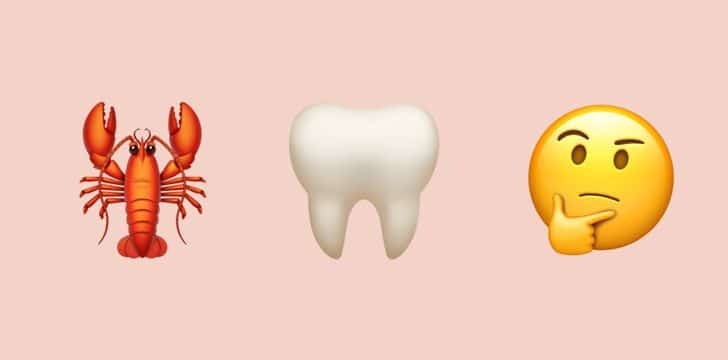 Instead of chewing with their mouths, they swallow their food whole and chew it when it's in their tummies.
Not only that, but lobsters also have two stomachs!
You should check out these other fun facts about crazy lobster colors!
In 1912, a French orphanage held a raffle, with babies as the prize.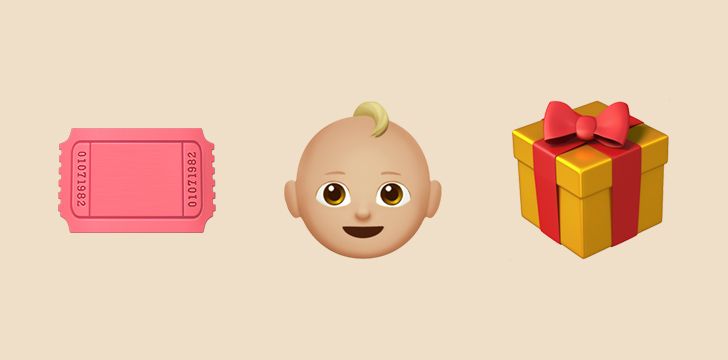 The orphanage's management had consulted the Parisian authorities before the raffle. It did investigate the winners to make sure they were suitable parents for the prize babies.
Mosquitos are the world's deadliest animal.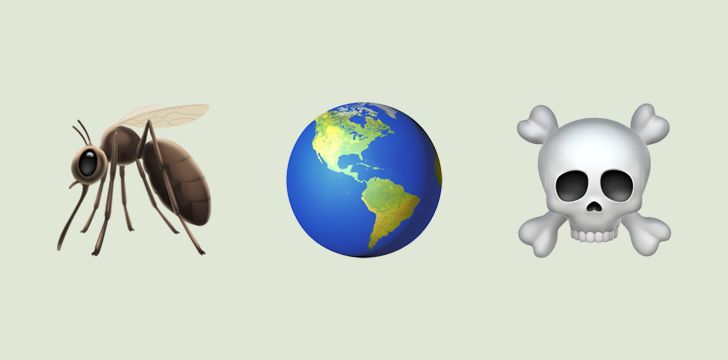 Because of the fact that they spread many blood-borne diseases such as Malaria, Dengue Fever, and the West Nile Virus, they are responsible for the deaths of millions of people each year.
Farm-raised salmon is dyed pink.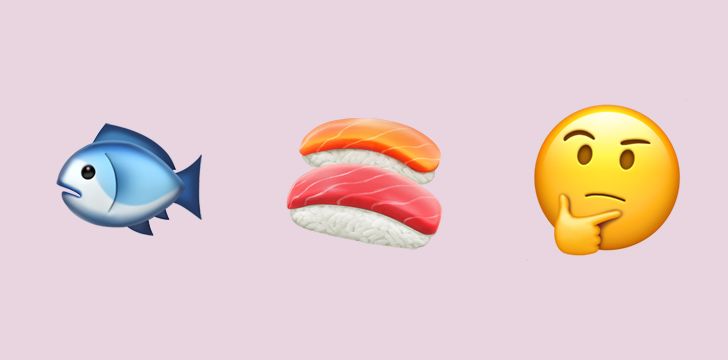 The normal color of farm-raised salmon is actually gray.
Salmon farmers add a chemical called canthaxanthin to their food to dye their meat pink. Canthaxanthin is linked to retinal damage in humans.
If you fell into a volcano, you'd float on the lava instead of melting.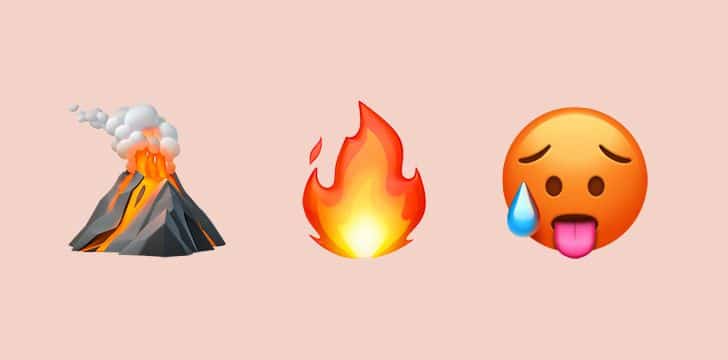 This is because the molten goo's density is so thick that you would just land on it and 'float' until you burst into flames.
The average person produces about half a pint of sweat each day from their feet.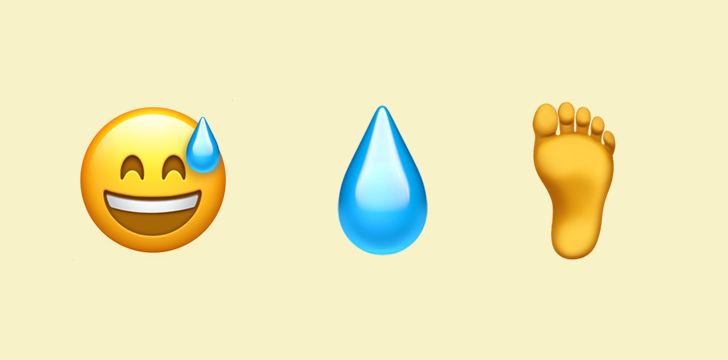 With 250,000 sweat glands, it's no surprise that the feet are one of the body's sweatiest parts!
A woman tried to commit suicide by jumping off the Empire State Building. She jumped from the 86th floor but was blown back onto the 85th floor by a gust of wind.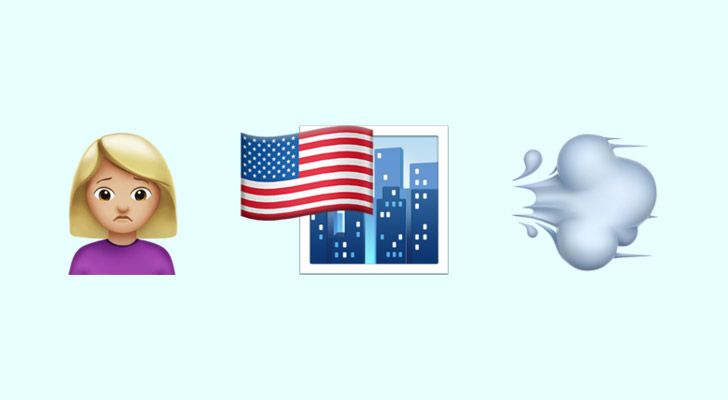 Standing almost 1,500 feet tall, there's no way anyone could survive that fall.
However, when Elvita Adams tried to kill herself by jumping, a strong gust of wind blew her to the floor below.
The worst injury she sustained was a fractured hip.
It takes 600 cows to make one season's worth of NFL footballs.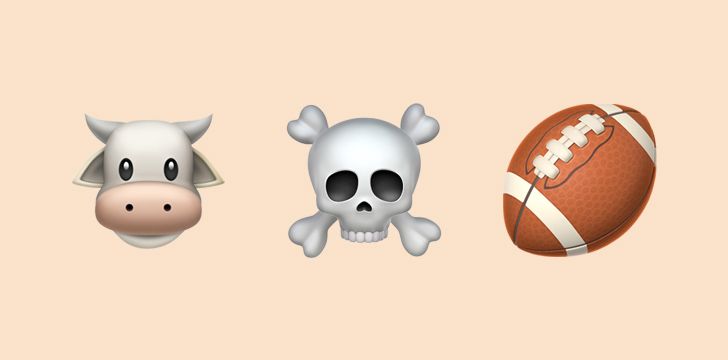 In Ohio, the Wilson Sporting Goods Co. has been the NFL football supplier since 1941 and makes more than 2 million footballs of different types each year.
It's not exactly a fun fact (sorry) – but you can find 10 interesting facts about the NFL here.
Prisoners at Alcatraz were given the luxury of hot showers.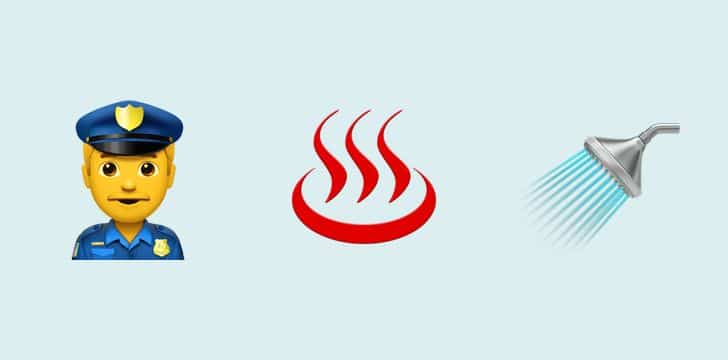 This was a comfort not often given to prisoners in many prisons at the time.
However, the management at Alcatraz afforded their prisoners' hot showers to stop them from becoming acclimatized to cold water, which would aid their escape from the island.
You can get a McDonald's Gold Card that entitles you to free food for life.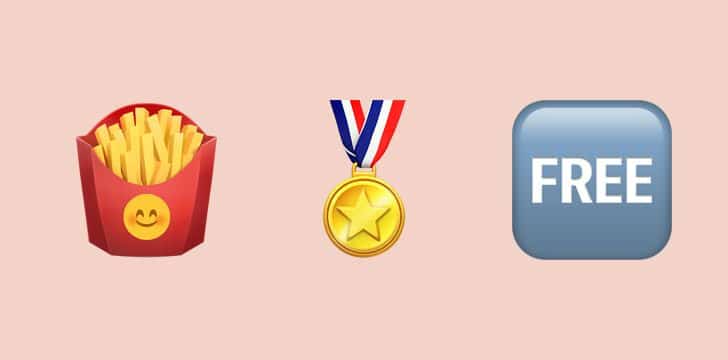 Amongst the members of this very exclusive club are Warren Buffet and Bill Gates.
Another man with a Gold Card is everyday hero Charles Ramsey, who ditched his half-eaten Big Mac to rescue three kidnapped women.
Check out these fun facts & the fascinating history of Mcdonald's.
The German Government thanked David Bowie for helping break down the Berlin Wall.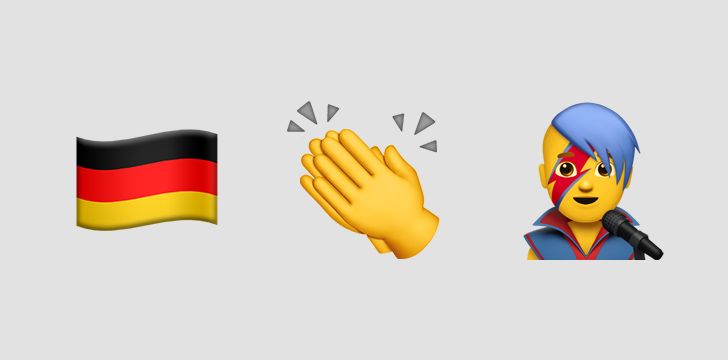 This was because Bowie's iconic performance of his hit-song Heroes was hailed as a catalyst to the Berlin Wall being demolished.
Upon his death in 2016, the German Government issued a statement thanking David Bowie for helping bring down the wall.
The compound used to make dynamite is used for treating heart problems.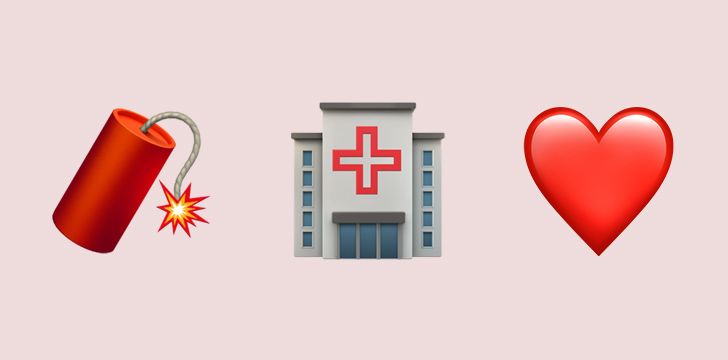 Nitroglycerin, the thing dynamite is made from, is used to treat problems like blood flow to the heart.
Fun Fact: It is also used to treat heart attacks in Emergency Rooms.
Sometimes earthquakes naturally cause lights to appear.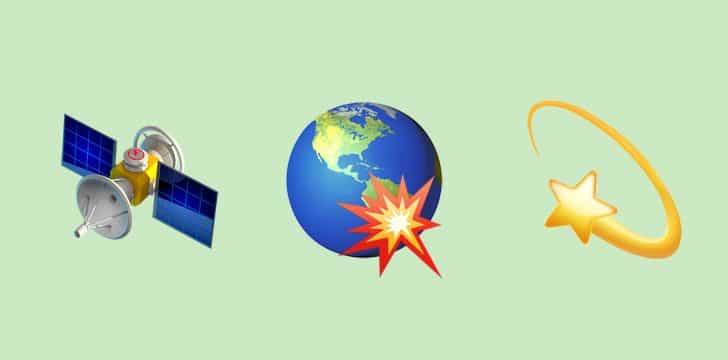 Previously believed to be caused by birds, planes, and sometimes UFOs – these natural lights are actually caused by the electrical properties of certain rocks in certain settings.
They can appear in many different types of colors and shapes.
Nikola Tesla once paid for a hotel bill with a 'death ray.'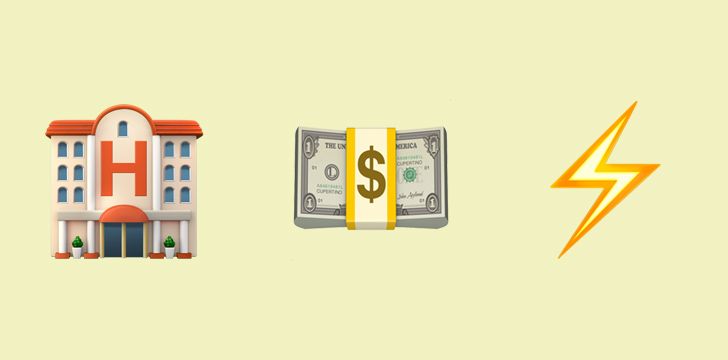 As most people know, Nikola Tesla was a) a genius and b) dirt-poor. So when his hotel bill was overdue, he gave the employees a 'death beam' contained in a box.
He told employees not to open the box due to the danger, so it was forgotten about.
When it was rediscovered and opened, it contained only old, harmless electrical parts.
Freddie Mercury designed the Queen logo himself.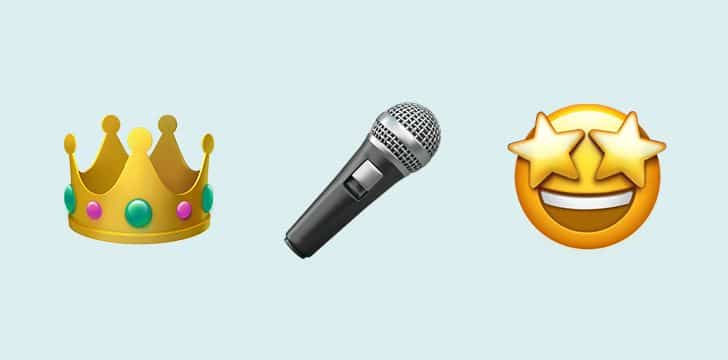 The frontman and performer extraordinaire was also a talented graphic designer, having a degree in the subject.
He made the 'Queen Crest' as a compilation of the zodiac symbols of all four members.
You may like these other fun facts about Queen.
The world's biggest epidemic started in America and killed over 100 million people.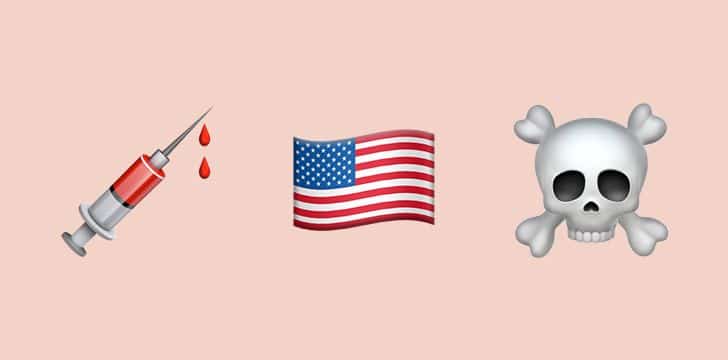 Starting in 1918, this pandemic claimed more people's lives than both the war deaths of World War I & II.
It is largely unknown and largely unreported at the time due to the 'Sedition Act' and to "keep up public morale."
The Empire State Building cost nearly 1/3 less than budgeted.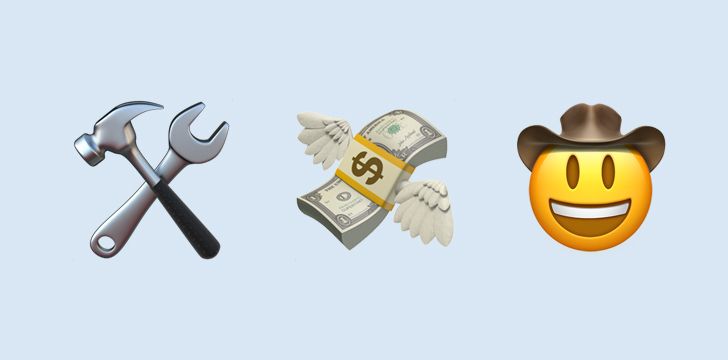 The project's original cost was supposed to be $60m, but it actually only cost $40,948,900.00 to construct.
Cats don't naturally meow.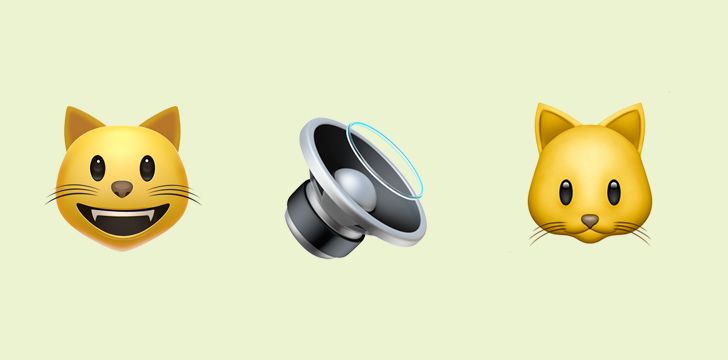 Meowing is an addition to a cat's vocabulary made almost entirely to communicate with humans.
David Hasselhoff has a crab named after him.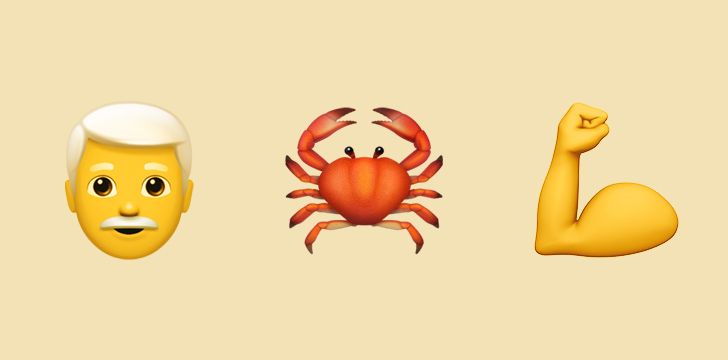 The deep-sea Hoff Crab is so named because it has a dense covering of satae (hard bristles) on its shell, which looks like David Hasselhoff's hairy chest.
Ernest Hemingway loved cats.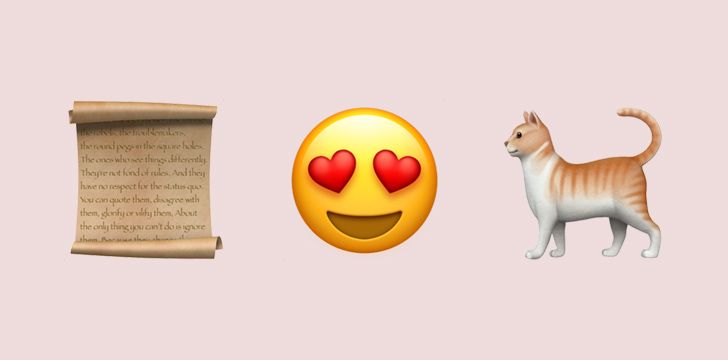 He had a polydactyl (multi-toed) cat called Snow White, and his old house in Florida is now a museum full of about 40 – 50 descendants of Snow White.
Despite only being 3% of your body weight, the brain consumes about 20% of your calorie intake.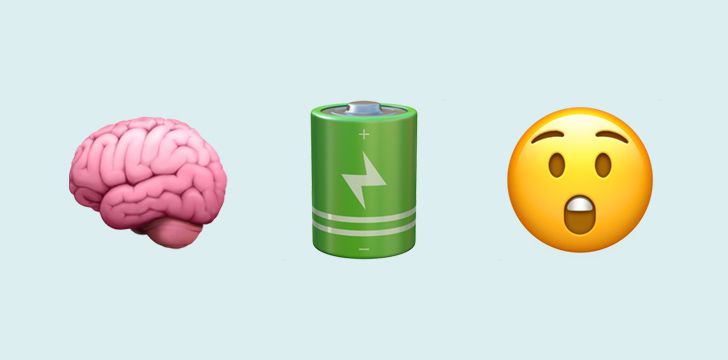 This 20% energy usage is only for regular functions and doesn't account for mental activities like studying or doing puzzles.
A baby spider is called a spiderling.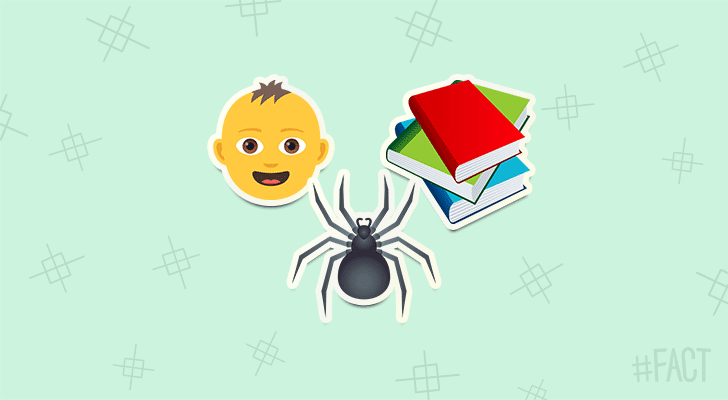 If you think spiders are creepy, wait until you see a baby spider!
Officially known as spiderlings, they are often born in groups of thousands at a time!
One of the creepiest things you could ever witness is a wolf spider and its spiderlings, as this motherly arachnid carries her young on her back!
Check out these eight creepy facts about spiders.
Dying is illegal in the Houses of Parliaments.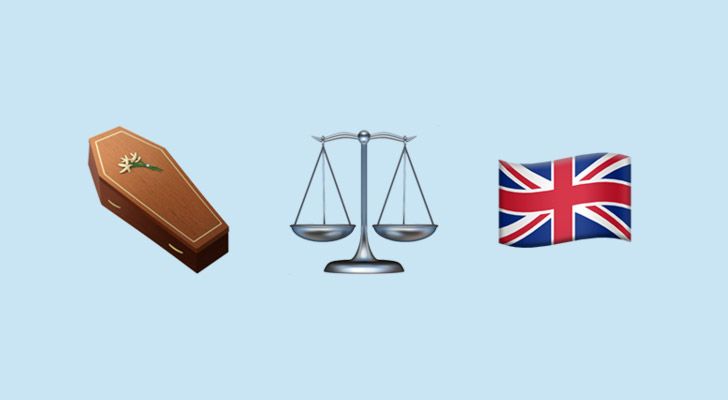 Strange as it is, this law is in place because anyone who dies in the Houses of Parliaments is entitled to a state funeral.
This has been voted as the most ridiculous law by British citizens.
You might like to know these fun facts about the top ten most crazy laws in the U.K.
Early helicopters had wooden rotor blades.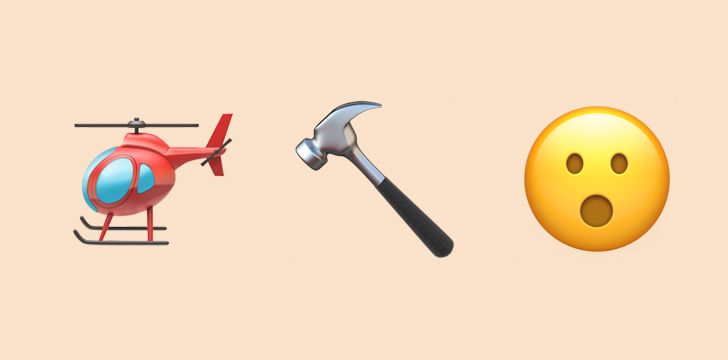 This was because, before the invention of fiberglass, wood was used due to the fact that it was lightweight, strong, and resistant to fatigue.
Tomato ketchup has lots of health benefits.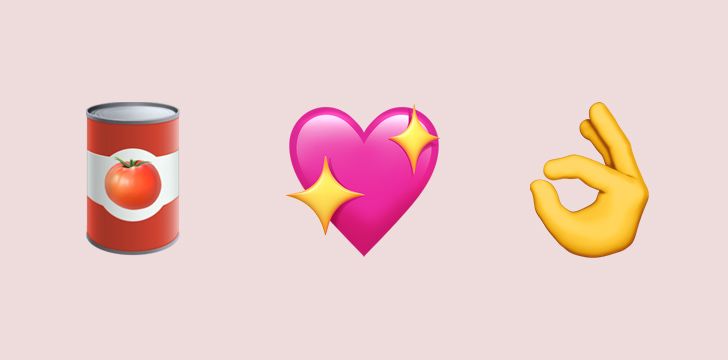 It reduces the risk of prostate cancer, increases sperm count, cuts cholesterol, and improves your eyesight.
On Saturn's largest moon, Titan, a person could fly by attaching wings to their arms.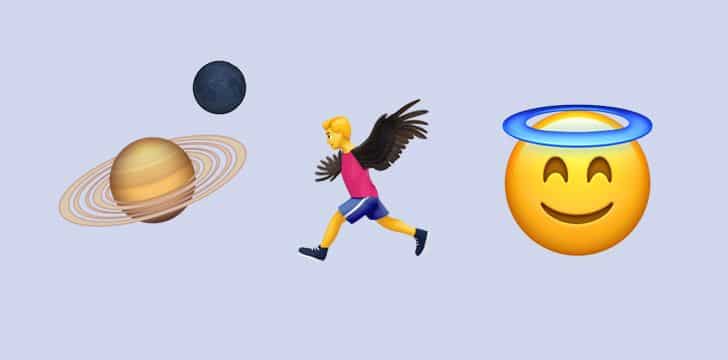 This is because the atmosphere is so thick, and the gravity is so low that if you flapped wings attached to your arms, you could fly like a bird.
Research shows that everyone has up to 6 doppelgängers.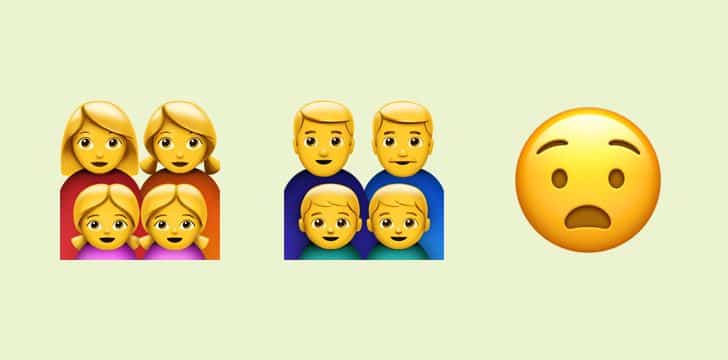 It has even been found that people of different genders can be doppelgängers of each other.
Furthermore, there is only a 9% chance that you will meet one of your doppelgängers in your lifetime.
Canada has the world's smallest jail.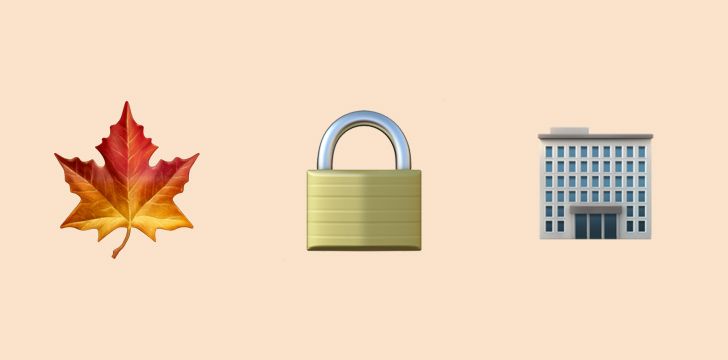 Located in Rodney, Ontario, this teeny tiny jail is only 15 feet by 19 feet and only contains two cells.
Popcorn is the healthiest cinema snack and has serious health benefits.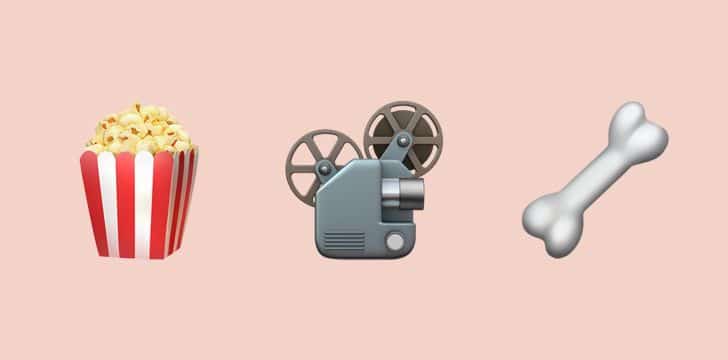 Eating popcorn builds bone, muscle, and tissue, as well as aiding digestion, and is good for your teeth.
You can have your ashes turned into a firework.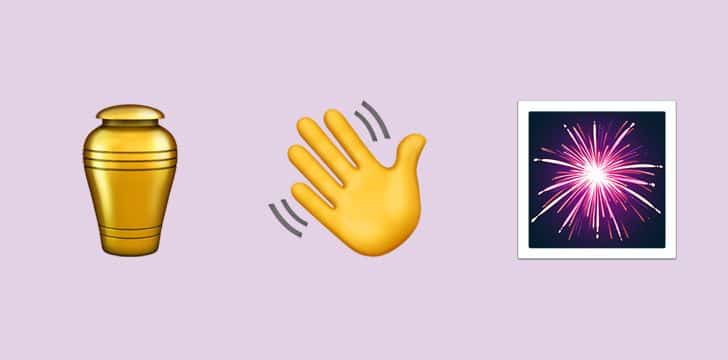 A global company called Heavens Above Fireworks performs the task of turning you into a firework once you die so that you can go out with a bang.
Russia defrosted some prehistoric worms, and two woke up.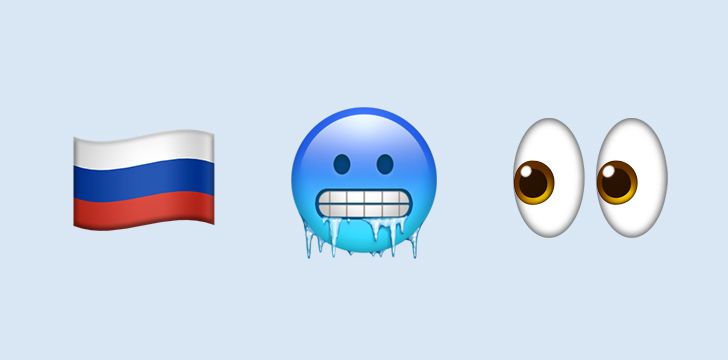 Collected from the permafrost in the Arctic, the two worms were among 300 defrosted for analysis in 2018.
After they thawed out, two of the worms started moving and eating. One is 32,000 years old, and the other is 41,700 years old.
A 12-year-old French boy once faked his kidnapping to get out of going to the Dentist.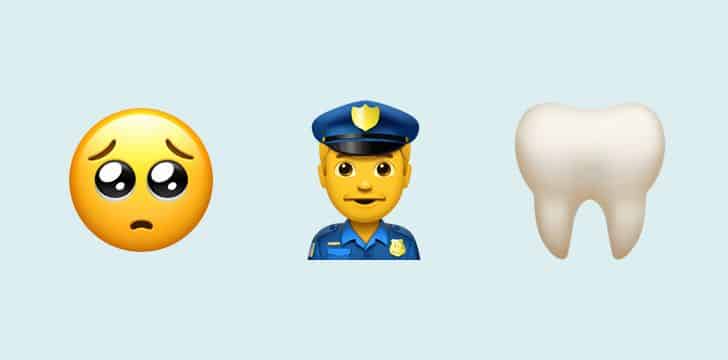 After being found in a village 100 miles from his home, the young boy lied to the police and said he'd been kidnapped, even going so far as to describe his kidnapper's distinctive cheek scar.
After the police searched for a month and re-questioned the boy, he confessed to faking it to get out of a dentist appointment.
We hope you enjoyed these 200 random fun facts!
If you want to read some more fun facts, you can check out the link below for another list of random facts!
Please share these fun facts with your friends and on your social network sites – we know your friends will love them too! #FACT