Extreme ironing is an outdoor sport that combines the danger and excitement of an 'extreme' sport with the satisfaction of a well pressed shirt.
It involves taking an iron and board to remote locations and ironing a few items of laundry.
This can involve ironing on a mountainside, preferably on a difficult climb, or taking an iron skiing, scooting or canoeing.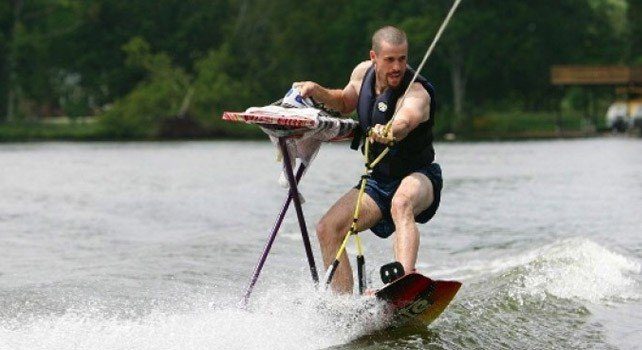 Extreme ironing has been around for roughly 12 years now, it was an idea started in Leicester (UK) in 1997 that combines an exciting and dangerous experience with the dull and boring, and it certainly does that.
In June 1999, there was a worldwide recruitment campaign which involved America, Fiji, New Zealand, Australia and Southern Africa.
This led to Extreme Ironing International which was when it was first recognized as a sport.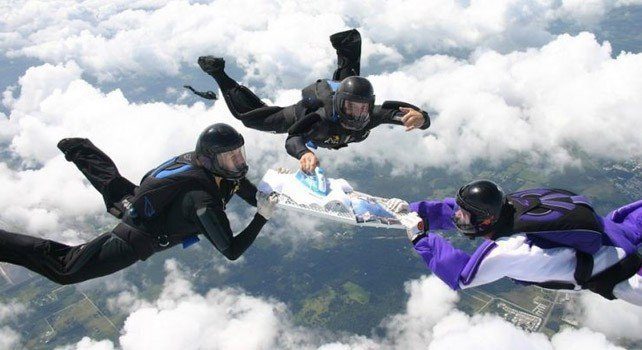 In 2000 a team of enthusiastic Germans took extreme ironing back to Germany and set up a sister office.
This led to the development of Eso Ironing, a branch of EI that combines ironing with the principles of meditation, and a German extreme ironing research center, exploring the physics of the sport.
In 2002 the German Extreme Ironing Section organized the highly successful World Championships in the village of Valley near Munich with German ironist, Hot Pants, winning the individual event and a British team winning the team event.
The World Championships have lit the touch paper for the worldwide expansion of extreme ironing, with a number of other nations including Austria, Croatia, Chile and Australia demonstrating a flair for the sport.
This has led to demand for a second event, rumored to take place in England, and a second opportunity to take ironing to the edge on the world stage.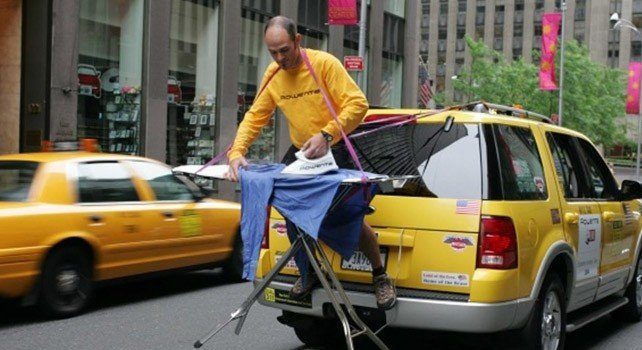 So there's a brief history of the sport… Now you're wondering "What would I need to do to start this?"
Well, it's quite simple really, all you need is an iron, a board and some clothes, then it is suggested that you start of in your back garden before going more extreme, like mountainsides, woods or public places.
Remember, the more extreme you get, the more money you will have to spend on the equipment. So go out in your back garden and iron from your swings or shed roof…
The iron does have to be hot too, so it is a bit of a challenge for the underwater ironing, as plugging it in underwater may be a shock.