Known for his feel-good soft rock and acoustic music, Jack Johnson is the perfect option for a relaxing summer day, or a long drive down the coast. With popular hits like "Banana Pancakes," you've definitely heard at least one song by this musical surfer.
Don't think you know any? Put his music on shuffle, and no doubt a song will pop up that you've heard but didn't realize it was him.
Jack Johnson does more than just make the perfect beach music though. Check out these top 30 facts about this multi-talented musician!
His full name is Jack Hody Johnson. He is 44 years old and was born on May 18th, 1975.
Johnson's music is relaxing probably because of influence from his origins – he was born and raised on North Shore, Oahu.
Jack Johnson's dad, Jeff Johnson, was a well-known surfer.
His dad, alongside the fact of living in Hawaii, was likely the reason Jack started surfing at just the age of five.
Johnson has two older brothers. When Jack was a teenager, his brothers would take him on surfing trips to Indonesia where they would stay for over a month in the summers.
By the time Jack Johnson was 17, he became the youngest person to be invited to surf in the finals of Pipeline Masters of North Shore Oahu – one of the top surfing competitions in the world.
Only one week after his debut at Pipeline Masters, he had a surfing accident which ended up with Jack needing 150 stitches in his forehead and caused him to lose a few teeth. This accident unfortunately ended his budding career as a professional surfer.
Jack Johnson's interest in music started at a young age as well. He started learning how to play the guitar at age 8, and began songwriting at age 12.
Interestingly enough, Jack Johnson didn't study music at University. He attended the University of California, Santa Barbara, where he graduated in 1997 with a B.A. in Film Studies.
Jack Johnson directed his first surf documentary, "Thicker Than Water" in 2000. This documentary came in with a new look for the genre because before, everything was in the style of '90's punk.
Aside from just directing the surf documentary, Jack Johnson also scored the soundtrack for "Thicker Than Water."
Before he went solo, Jack Johnson played rhythm guitar for a band called Soil during his college years.
The big break for Jack Johnson came when he wrote and contributed vocals for "Rodeo Clowns" by G. Love, which became the most famous single of the whole album.
Aside from just being a musician and surfer, Jack Johnson is an actor, record producer, and documentary filmmaker.
Along with his guitar skills, Jack Johnson also plays the ukulele and keyboard.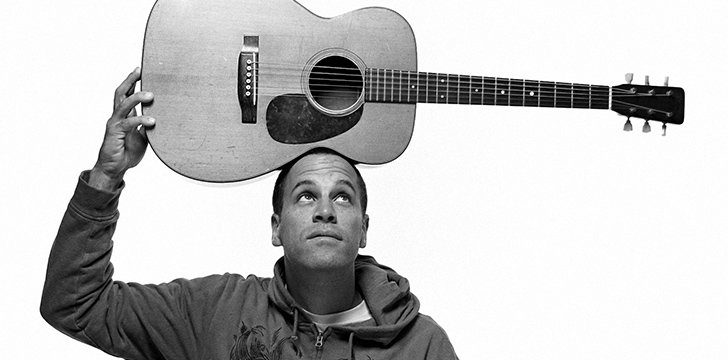 When he was 28, Johnson started his own recording studio called "Brushfire Records" which was made to be an eco-friendly studio. It is solar powered, uses recyclable CD packaging, and has power-saving air conditioners.
Jack Johnson's fourth album, "Sleep Through the Static," was recorded fully with solar energy in Los Angeles – this became the first Jack Johnson album to be recorded outside of Hawaii.
Jack Johnson married his college girlfriend, Kim, in 2000. They have 3 children together!
Together, Jack and Kim started two charities: the Johnson Ohana Charitable Foundation, and the Kōkua Hawaii Foundation.
The Johnson Ohana Charitable Foundation's goal is to support organizations that focus on environmentalism, art, and music education on a global level.
The Kōkua Hawaii Foundation is a similar organization, but on a more localized level. This foundation supports environmental education in the communities and schools of Hawaii.
When Jack Johnson went on his tour for "Sleep Through the Static," he donated 100% of the proceeds to the Johnson Ohana Foundation.
In just 2009, the Johnson Ohana foundation raised over $750,000 dollars, all of which Jack Johnson gave away and donated.
Overall, Jack and his wife Kim have donated over $25 million to charity since 2001 – and that number only keeps rising.
Jack Johnson's favorite guitarist of all-time is Jimi Hendrix.
Among Jack Johnson's musical influences include Bob Dylan, Radiohead, Sublime, and Bob Marley.
After coming back from being on the road, some of Jack's favorite things to do are surfing, and tending to his organic garden of peppers, spinach, and herbs.
In 2006, Jack Johnson wrote the soundtrack for the "Curious George" animated film. That soundtrack became his first #1 album. The song "Upside Down" off this album ended up being his first Top 40 single.
When Jack Johnson went on tour in 2008, he required any concert promoters involved to purchase carbon offsets and encouraged the use of bio diesel equipment.
Jack Johnson's musical styles range from folk rock, soft rock, acoustic rock, and surf rock.
It's always nice to find out one of your favorite celebrities is a genuinely good person!
With his donations to charity and awareness of his environmental impact, it's great to be able to support a musician with the greater good of the world in mind. Not to mention, his tunes are jammin'!