This article contains links to products we recommend. If you buy something through one of those links, we get a small commission, which helps us keep the site running.
Nintendo has been developing games consoles for over two decades now, from the beloved N64 & Game Boy, to the Wii U – released back in 2012.
While the original Wii consoles were not as impressive when compared to the Xbox or the PlayStation, this Wii U has truly set itself apart with the ability to be played as a home based console, or as a handheld system for supported games.
Impressed? We thought it was pretty nifty too!
In fact, the Nintendo Wii U is actually quite an amazing little device that has a lot of interesting features and capabilities!
Nintendo Wii U Features
First off, let's look at the best and most basic Nintendo Wii U feature: the controller.
That controller, the gamepad as it is referred to, is epic. It features the ability to work as a controller and an accenting screen for whatever game you're playing.
This is a bit difficult for gamers to wrap their heads around at first due to the dual screens.
Admittedly when you are generally used to just having to concentrate on the television screen when gaming, it can be easy to forget to look at the gamepad.
Fortunately some practice and a bit of patience and you'll come to really appreciate this unique feature that is not seen on any other device.
Another great feature about the gamepad is that it can also be used as a standalone device.
While the main console needs to be on, and you must be in range of it for it to work, the gamepad actually features the ability to play games solely on itself.
The Wii U Gamepad
There are several games available as stand alones to be played on the gamepad.
Unfortunately there is not a vast amount yet, but more are coming as people realize the truly great features of the Wii U!
This separate entity feature for the gamepad on the Wii U is actually one of it's better features.
While you cannot use the gamepad as a tablet replacement because it needs to be within range of the main console, it does have a fairly decent reach.
Users have been in separate rooms of the house, more than twenty-five feet away from the main console, and have found that they can video chat, play games, and enjoy the extra little features built right into the gamepad itself.
This is especially handy when there's a show on the television that you, or someone else, simply "must see".
All you need to do is make sure that your Wii U main console is on and then change the video source to whatever option you want while the gamepad is on!
The Nintendo Wii U gamepad is not only a controller, additional screen, and separate console, it also features the ability to control your television!
The gamepad is truly like the pocket multi-tool of the tech-verse with the ability to effectively work any device it's programmed with including TVs, home control systems, stereos, and more.
Just make sure you actually do keep the original remotes somewhere in case the batteries die or someone is busy playing a game on it!
Wii U Games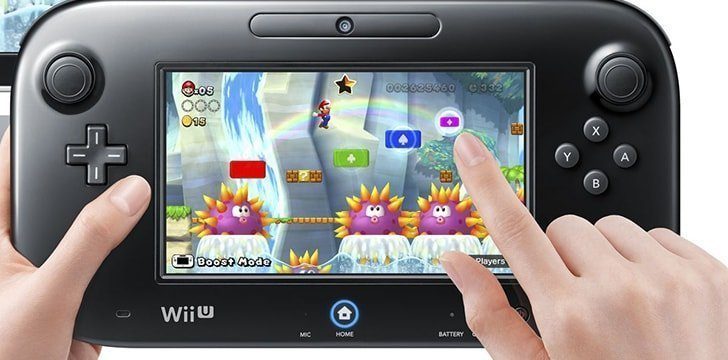 Should you want to legitimately play games and not just fiddle around with the gamepad, you won't be disappointed.
The Nintendo Wii U is truly the holy grail for retro gamers.
You can get your nostalgia on with some old school Mario, Donkey Kong, or Castlevania thanks to an updated system from Nintendo enabling files to transfer over from older consoles.
This is a definite move in the right direction for gaming consoles as it seems that Microsoft and Sony are content in making everything from older generations impossible to play without giving them shed-loads of money.
Nintendo has never been one to really explore a multiplayer online option, or really go into the hardcore gaming series such as Fable, Elder Scrolls, or Call of Duty; however that's not necessarily a bad thing.
This console just doesn't have retro games available for it.
The new Lego games available for the other consoles are also available on the Wii U (including Jurassic World and The Hobbit!), and it features the epic Batman games including Arkham Origins!
People completely underestimate the games available for Nintendo.
Extra Features
But that's enough about the games you can play with the Wii U, let's find out more about what this console can really do!
Such as act as a media hub featuring all of the handy options for internet browsing, Netflix watching, and even Facebook posting!
Now you can tweet, blog, like, comment, stream, and watch everything all from one great little device!
The Xbox One and the PS4 are capable of the same features, but when you consider the price, the controllers, and all of the other little features of the Wii U, it's pretty darn cool!
For those of you interested in doing anything besides playing games, looking at Facebook, updating your Twitter account, or streaming the web, there is plenty more available to keep you entertained.
Much like your smartphone, if you can think it up, then there's an app for that available for your Wii U!
If you head on over to the Nintendo site and explore their Apps & Entertainment section you will see a plethora of options including: Sketchpad, Animal Crossing, Hulu, Amazon Instant Prime, Crunchyroll and more.
Admittedly, it's no Google Play store featuring thousands of app options, but it's pretty darn good for a gaming console!
And, as the popularity for the Nintendo app store grows, more and more developers will produce options available for the consoles!
After browsing through Nintendo's App store, you may have noticed the popular and beloved app, Skype isn't available.
Skype has been critical at allowing people to keep in touch with friends and family regardless of the distance between them.
After looking at the apps on the store, and noticing that the gamepad had a pretty decent camera on it (okay a really decent camera on it), you may have been surprised.
Fortunately, Nintendo has completely covered this option.
The incredibly high definition display on the gamepad is accented perfectly with it's camera. Additionally, there is also a camera on the Wii U monitor itself, making it the best option for video chatting with friends and family.
You can use the Wii U gamepad as a solo chat option, or you can use it on the television.
Whatever method you use, you will also be delighted to know that you can draw and play games with the other person!
Because the gamepad has a drawing feature on the touchscreen display, you can write notes, play hangman, enjoy a stimulating game of Tic-Tac-Toe, and more.
The possibilities are endless with this fun and silly little feature, and it truly helps liven up conversations in a unique way!
Downfalls to be aware of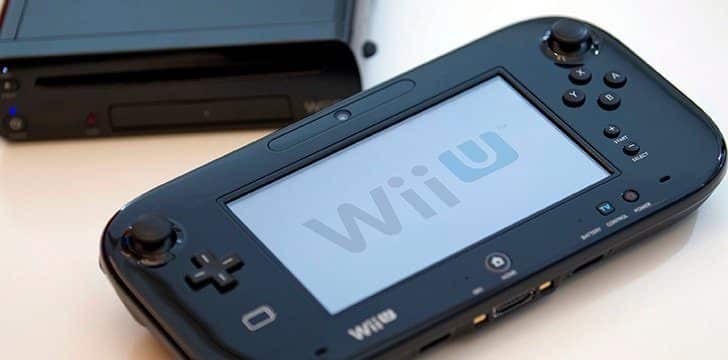 So is the Wii U really all that and a bag of crackers? Well…no, it's truly not.
It is a great device featuring a really amazing gamepad, but it does have some flaws that you should know about.
One major flaw is that the gamepad lacks the ability to hold it's charge for very long.
If you were hoping to get a tablet that was as good as say, an iPad or an Android tablet, then sorry but you'll have to keep looking because this is not a good alternative.
The gamepad holds it's charge for around three hours if you're playing it heavily.
This is very disappointing because spending an evening gaming with friends and family is going to be interrupted by cords, battery changes, and charging times for the gamepad!
Another fact about the Nintendo Wii U is that it lacks a hard drive.
This is disappointing because games take up a lot of space, meaning that if you are relying on the built in options, then you're going to be left.
Nintendo came under a lot of fire for their previous generation console having the same issue, however this time they've left it up to the gamers to repair.
Instead of putting in a decent hard drive with ample space for a variety of games, the Wii U features four different USB 2.0 ports as well as an SD slot.
This alleviates some of the frustration gamers have as it allows them to hook up an external hard drive via one of the ports and ultimately have terabytes of storage options available to them.
For those who are setback and disappointed by some of the lacking games and features on the Wii U, then perhaps you may have seen opportunities when you heard of the four USB ports and SD slot.
For those who are not tech savvy, these slots open up a world of jailbreaking and hacking opportunities.
From questionably obtained games, to extensive movie playing options and more, hacking your Wii U will definitely open up the device for limitless possibilities!
Remote Options
Lastly, it appears the Wii U has more remote options than almost any console available currently.
Not only do you have the gamepad, but you also have the original handheld Wii remote with the accenting nunchuk.
It's annoying enough to essentially learn how to use the new gamepad let alone spend $40 or more on a Wii remote for games that require the nunchuk and remote use.
Despite it all, the Wii U is a big step in the right direction for Nintendo.
It features a lot of pretty impressive options including a media hub, a fantastic controller, and some great games which will really make you feel nostalgic.
Unfortunately there are a few flaws and setbacks.
The impressive lack of games and the inability for a charge are two exceptionally big flaws that make most avoid the Wii U.
Fortunately, more titles are being released on a monthly basis and you can make the most of your device with the video chatting features and the ability to hack it thanks to the extensive external storage features!
While the Wii U is not nearly as cool as the Xbox One or the PS4, it's definitely got it's own unique feel and some features that you simply cannot find on any other console!