Barcelona is seen as one of the most beautiful cities in the world, full of life and features on many bucket lists.
The landscape, culture and food all amalgamate into the unique atmosphere and feeling of Barcelona.
Hans Christen Anderson put it best "I did not decide to go to sleep, even though I wished to, so I could rise early and contemplate, in daylight, this city, unknown to me; Barcelona".
Here we're going to look at the top ten facts about the bewitching city, Barcelona.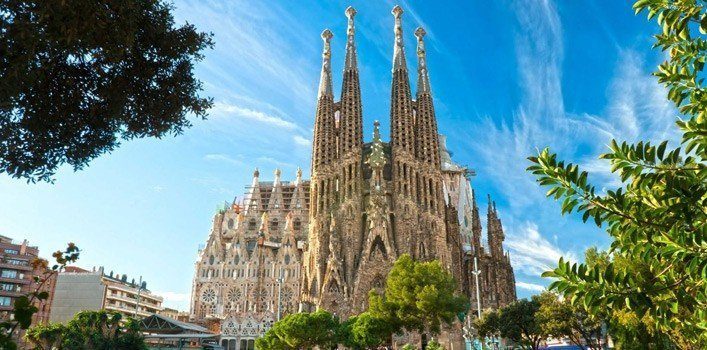 La Sagrada Familia, or the "melting church", began construction in 1882 with completion predicted as 2041. The church will feature a 180 meter tower topped with a lamb representing Jesus.
UNESCO declared April 23rd World book and Copyright Day, inspired by La Diada de San Jordi – one of Barcelona's most celebrated festival days in which loved ones are given roses and books.
National Geographic say Barcelona's Barceloneta beach is the world's best urban beach, and yet before the city's redevelopment for the '92 Olympics, there were no tourist beaches, only industry.
In 1999 Barcelona was the first and only city to date to receive the Royal Gold Medal for architecture, an award given on behalf of the British Monarch for international architectural contributions.
Portal de l'angel is the busiest street in Spain averaging 3500 visitors an hour. It is also the most expensive with a 2014 study finding the average price per sq. foot a year was $384.
Barcelona has the wonderful Bharma Bar, a bar based on the TV Show LOST, it features a Oceanic Flight 815 plane on the wall, various Dharma Initiative signs & props from the show. It also has big screen TV's playing episodes of LOST or "Pedidos".
Ever since the construction of the Santa Eulalia cathedral, 13 geese have lived there in memory of their co-patron saint young Eulalia killed by the Romans in 303AD, one goose for each year of his life.
George Lucas' Stormtroopers from the Star Wars saga were inspired by Gaudi's Casa Mila building.
The famous Las Ramblas ends in a statue of Columbus apparently pointing to America. However, the statue actually points to the sea for aesthetic reasons as the correct way points into the bustling street.
Barcelona was Gustav Eiffel's preferred location to build the 300 meter-tall tower, or Paris' Eiffel Tower, for the 1888 Universal Exposition, but was dropped as it was thought to be too radical for Barcelona.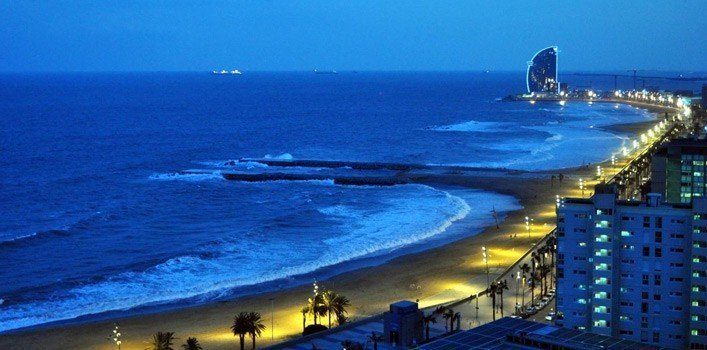 So there we have it, a city full of history, culture and most importantly, the striking architecture.
If these facts haven't either made you want to visit, move or read up on the city, I hope it at least made you want to watch Lost again!