Happy New Year's Eve – we hope you've had an amazing year! December 31st is officially No Interruptions Day and Make Up Your Mind Day.
We've made it to the very last day of the year, that's a reason to celebrate!
You probably already guessed this, but today has been a very important day in history, it's the end of a year, but also the start of something new! Here you'll find some interesting facts and events that all happened on New Year's Eve throughout history.
Did you know that on this day in 1977, Ted Bundy escaped from jail? He broke through the ceiling of the chief jailer's apartment and, wearing clothes he found there, walked out the front door.
Keep reading for more interesting facts about December 31st in history!
What Events Happened On December 31 In History?
2017

The Washington Post called the Lorde a bigot in an ad after she canceled her show in Israel.
2011

NASA successfully put two satellites designed to study the Moon's interior structure into the Moon's orbit.

The purpose of the Gravity Recovery and Interior Laboratory (GRAIL) was also to better map the surface of the Moon and its gravitational field. The two satellites' mission was a complete success, but due to fuel constraints, they were ultimately crashed into the surface of the Moon almost a year later, on December 17, 2012.
2009

A blue moon and a lunar eclipse occurred on the same day.

The fact that both happened on New Year's Eve made the event even more special. While we use the expression "once in a blue moon" to refer to something rare, a blue moon is just the second full moon within a calendar month. Unfortunately for spectators, the lunar eclipse was only partial; otherwise, it would have been an incredible sight!
1999

Boris Yeltsin resigned as the President of Russia, which left Prime Minister Vladimir Putin as acting President.
1996

Blizzard Entertainment released the first Diablo game.

Diablo's expectations were low, with the game's executive producer estimating a hundred thousand or so sales in total. Fortunately for Blizzard, these estimates couldn't have been more wrong - there were more than 450,000 preorders alone, with more than 2 million copies sold by 2000.
1993

Barbra Streisand performed her first live public concert in 20 years.
1988

The Fog Bowl, a heavy, dense fog rolled over Soldier Field in Chicago during the second quarter of the Bears vs. Eagles NFC Divisional Playoff Game.
It cut the visibility to 15-20 yards.
1977

Ted Bundy escaped from jail.

While imprisoned in Colorado, Ted Bundy used the fact that employees were in Christmas break to his advantage. When he broke out, many employees were away, including the chief jailer.
1970

Paul McCartney filed a lawsuit to break up The Beatles.
1967

Evel Knievel attempted to jump the Caesar's Palace Fountain.

Jumping the Vegas' Caesars Palace Fountain was Knievel's longest attempted motorcycle jump at 141 feet. He failed the jump and broke several bones – his pelvis, femur, hip fractures, wrist, and both ankles. On top of that, he suffered a concussion.
1946

US President Harry Truman officially proclaimed the end of World War II.
1907

The New Year's Eve Ball was lowered in New York Times Square for the very first time.
1895

American inventor Ogden Bolton Jr. patented the first electric-powered bicycle. Read More
1857

Queen Victoria chose Ottawa as the new capital of Canada.
1600

The British East India Trading Company was given a Royal Charter by Queen Elizabeth I.

The company's name to which the charter was awarded was the Governor and Company of Merchants of London trading into the East Indies. The initial charter essentially gave the company a monopoly on all trade west of the Americas and east of Africa.
192

AD

Roman Emperor Commodus survived an assassination attempt.
Conspirators talked the Emperor's mistress into poisoning Commodus, but he vomited up the poison. The collaborators sent Commodus' wrestling partner to strangle him in the bath – a plot which succeeded.
Famous Quotes Said On December 31
What is your favorite quote from December 31st? Here are the most noteworthy quotes said on this day in history.
2011

"Whatever it is you're scared of doing, do it. Make your mistakes, next year and forever."

– Neil Gaiman
2009

"Tomorrow, is the first blank page of a 365 page book. Write a good one."

– Brad Paisley
Famous People Born On December 31
Are you celebrating your birthday today? If so, did you know that you share the same birthday as Anthony Hopkins? See what other famous people were born on this day.
1999

Brooklyn McKnight

American YouTuber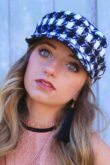 Age:

23

years old

Born In:

Utah, USA
1977

Psy

South Korean Singer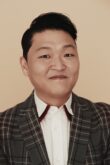 Age:

45

years old

Born In:

Seoul, South Korea
1977

Donald Trump Jr.

American Political Activist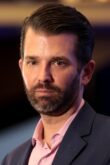 Age:

45

years old

Born In:

New York, USA
1937

Anthony Hopkins

Welsh Actor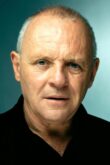 Age:

85

years old

Born In:

Wales, UK
Famous People Who Died On This Day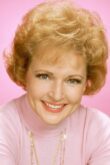 Betty White was an American actress born on January 17, 1922. She died on this day in 2021, at age 99 in Los Angeles, California, USA.
Special Holidays On December 31
If you're looking for something to do today, maybe these special holidays might just help to cure your boredom!
No Interruptions Day
Today we celebrate a holiday which is pretty much the holiday's equivalent to a "do not disturb" sign. So go on and put your phone on mute, or turn it off for the day and enjoy a day with much more clarity and peace. The only danger is not wanting to turn your phone on again!
Make Up Your Mind Day
We're all a little indecisive at times, but it doesn't really get in the way of our lives most of the time. Then there are the big decisions, the ones we're not quite sure about and put off. So take the opportunity on Make Up Your Mind Day to finally make some of those decisions!
THe Fact Site's
Fun Fact Of The Day
Mario from Mario Bros' first and last name is Mario. He has no middle name, making his full name Mario Mario.
December 31 Birthday Facts, Zodiac & Birthstone
Those of you who were born on New Year's Eve share the Capricorn star sign.
Capricorn is represented by the sea goat and is the tenth sign in the zodiac. Anyone who was born between December 22 and January 19 falls into this astrological sign.
Anyone born in December has the Blue Topaz birthstone. The blue topaz promotes harmony, serenity, tranquility and helps the wearer to overcome hurt and pain.
Those who were born on this day were likely conceived the same year on April 9.
A baby that is conceived on New Year's Eve in 2021 will be due around September 23, 2022.